First look on Luminar 4 beta
|
In the past weeks Skylum announced one tool after the other to be found in the upcoming Luminar 4 program. I had the opportunity to take a first look on the available beta version of Luminar 4
Introduction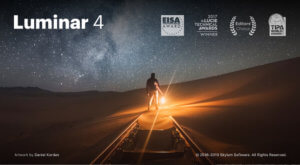 You could think that skylum wants to make appetite with the different publications about the new tools to be implemented in  Luminar 4 . First Skylum published a first view on the Sky Replacement tool  and now they unvieled the Portrait and Skin Enhancer tool, which certainly make portrait and wedding photographers happy.
But skylum also changed their priorities and want to support the photographer with easy to handle and time saving AI routines for most of the image processing requirements. On the other hand skylum did lower the priority for DAM functions in Luminar. The roadmap states a update for Luminar 3 for editing/searching in some of the IPTC fields.
I had the opportunity to take a first look on an early beta version of  Luminar 4 to check out the new functions. I did a little video on that:
Changed graphical surface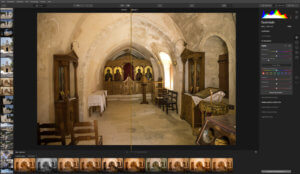 The surface was changed and so workspaces are not supported any more and with this of course there is no option to difine your own set of filters. In Luminar 3 you could define a workspace which looked a lot like the development module in Lightroom.
The available filters are merged into groups.
Positive is the fact that the original plan to use Luminar Flex as a plugin program only and to cut off the plugin feature in Luminar was dropped. Luminar 4 still can be used as a plugin for Lightroom CC or Photoshop CC and other programs.
Essentials
This groups contains the basic corrections, like exposure, color temperature, hilight and shadow corrections.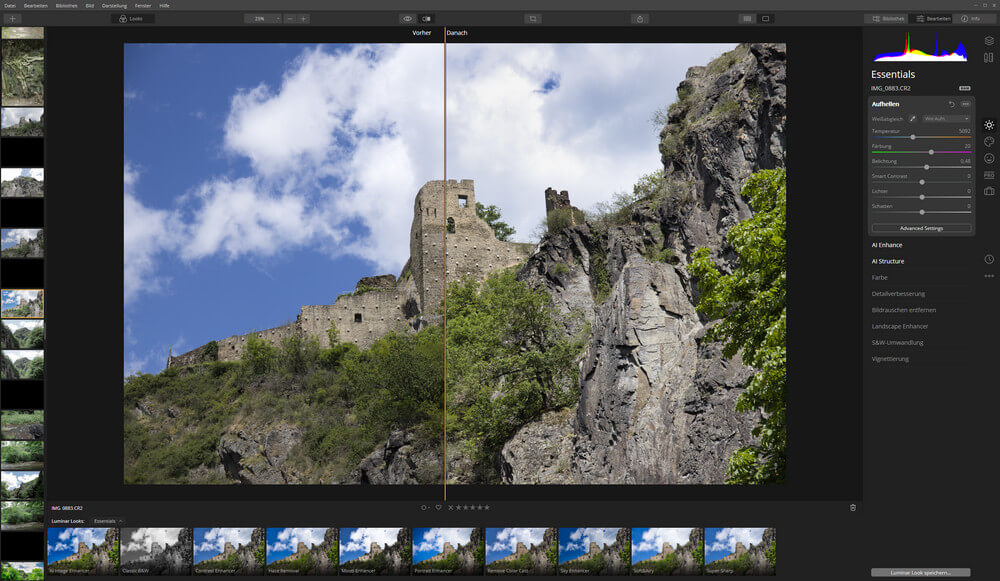 In this group you also find the  AI Anhance, which contains the Accent AI filter and the Sky Enhancer, which was implmented in Luminar 2018. New is the  AI Structure filter which keeps off other objects like persons.
Sky Replacement
With this filter it should be possible to exchange the sky part in an image with another part of an image with just one click of your mouse. In my blog post about the cloud archive i brought up the question if a complete excxhange of parts of an image is ok or to reject because of the manipulation.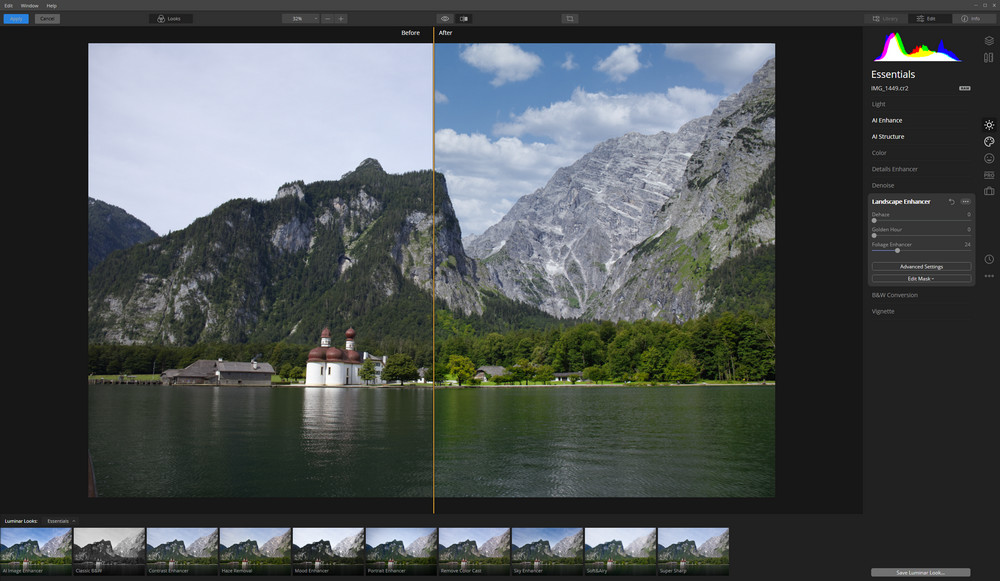 Besides this important question  AI Sky Replacement in Luminar 4 makes the technical process on masing out some areas of an image much easier and faster. In addition in the final version it is planned to use own images of sky/clouds.
And the filters works surpringly well. Even smallest details like brunches or poles basically are masked out very accurate. But only basically because there a re some situations where you have a very visible edged area between the landscape and the sky part of an image. In some cases i made it to reduce this effect with "Fill Gap" ruler. But if you enhance contrasts this effect or better error is very visible.  But even worse i can't make up a scheme to decide which images will work.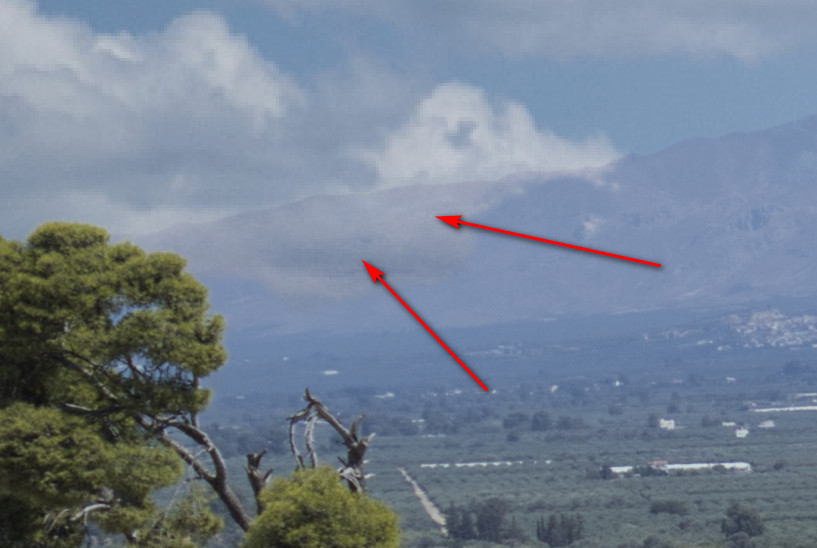 Portrait- and Skin Enhancer
I'm not a portrait photographer at all so i just played arround with these two filters like i showed in the video and to get an overall impression. Both of the filters work pretty good too me. Other filters like brighten up the eyes/teeth must be used carefully.
And here the same like with the Sky Enhancer if it is manipulative to enlarge eyes or lips has to be decided by the photographer.
Conclusion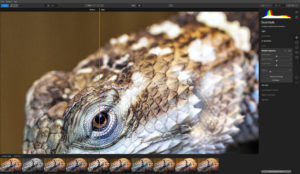 This first look is based on a beta version (version 4.0.0.4287), so i couple of crashes might be normal. The new filters work pretty good, but the Sky Replacement has some issues with the masks i guess.
Skylum has to on stability and improve overall performance in particular reading in a raw file. That takes a lot of time in my opinion.
Until the final release Luminar 4 or both programs in a bundle can be preorderd.
ciao tuxoche