Neewer SL12 video light
|
The Neewer SL12 is a super small LED video light which is very suitable for smaller objects in close-up photography or as a effect light.
Introduction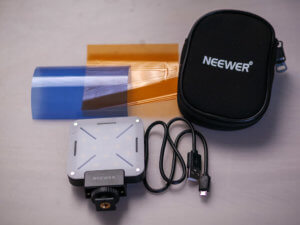 The Neewer SL12 is a extremly small video light which fits in every camera bag. The light has a small light emitting area and therefor is suitable only for smaller objects in close-up and macro photography or as a effect light in addition to a soft main light.
The video light is failry priced with arround 32,– € und is delivered with a bag, a USB cable, a colod shoe and 2 colored foils. The later one will bring the light to 8.800 ° K according to the manufacturer and to tungsten light with the orange foil.
In opposition to the FalconEyes F7 all the accessories will fit in the bag the light comes with.
I did a little video on this light:
Usage
The light will deliver an output of 12W so this is somewhat short. In a comparism the FalconEyes feels brighter even though this light is stated as 12W. Maybe this is due to the diffusor on the front side of the Neewer SL12. This will result in a softer light but also reduces the light quantity.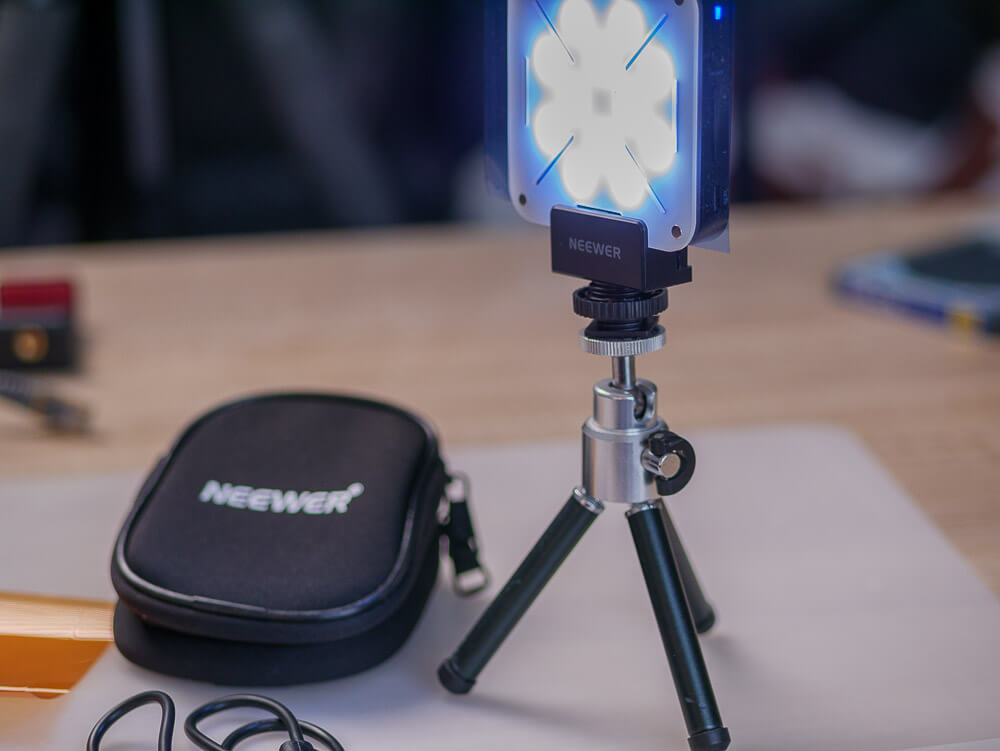 The diffusor holds magnetic and is also used to apply one of the 2 colored foils. As you can see in the images the clod shoe adapter also provides a thread to mount the Neewer SL12 on a regular lamp tripod.
The size of the video light make first choice for smaller objects in close-up and macro photography and maybe for smaller products on eBay.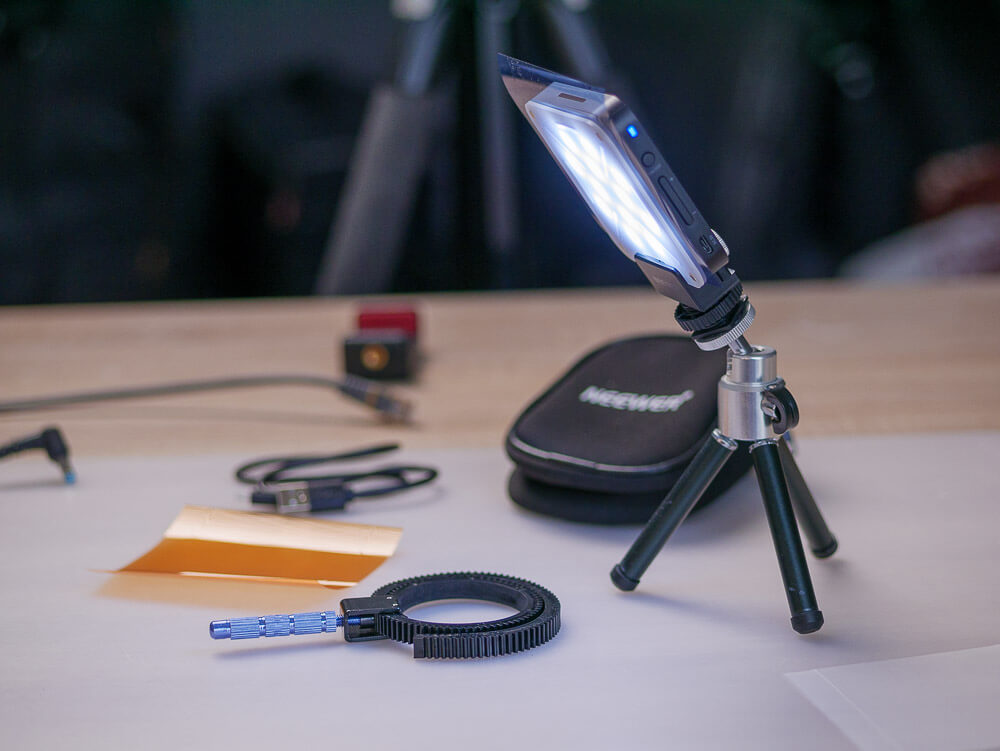 If this the only light source you better get 2 of those lights to avoid harsh shadows.
Battery
The  Neewer SL12 provides a built-in rechargeable battery. Charging is done via USB and the light will last arround 90min on full power.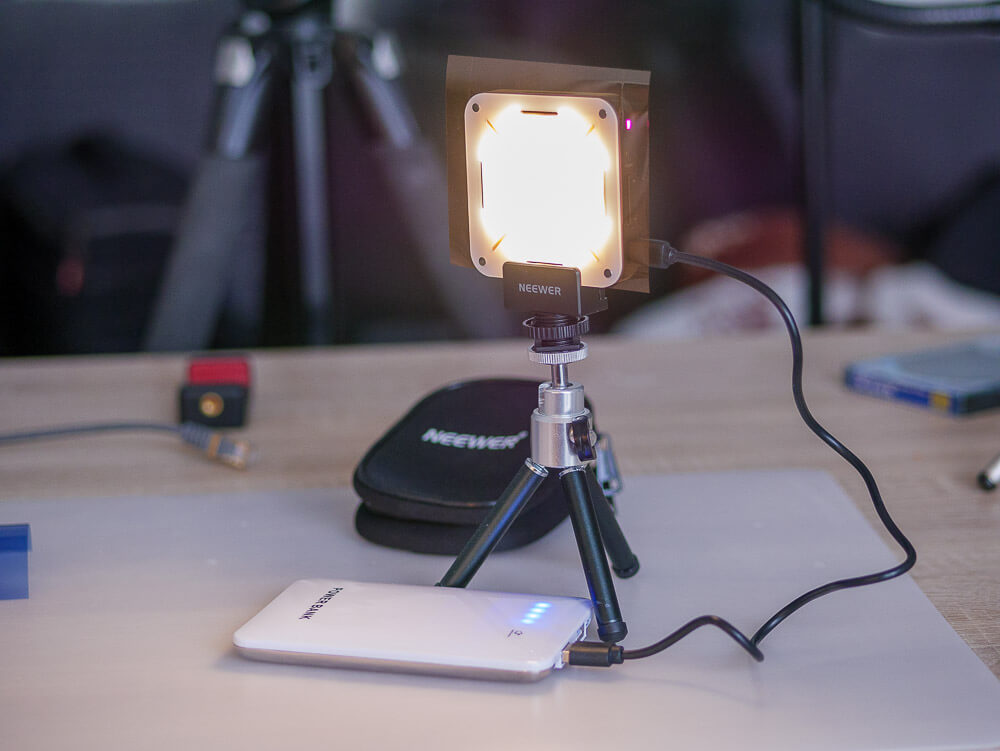 The USB connector is an advantge because you can operate the video light with a power bank if you need a longer lasting light. The makes the Neewer SL12 very flexible.
Conclusion
The Neewer SL12 is very small and flexible. It fits in every camera bag so you have it with you as a close-up and macro photographer. For video the light is capable for setting up a effect light including color effects. With a price of 32,– € the light is also a opportunely.
ciao tuxoche