On1 is a software manufacturer known to me mainly because of give-away of older software versions.
ON1
Too bad those free software versions like Perfect Browse or Perfect Effects weren't usable over a long period, because after a clean install fo Windows 10 on my laptop i could not activate those free licenses again. Free give ways for a limited time, this wasn't ok and i never saw this before.
On1 is focusing our attraction for a loner time for the new RAW developer, which should be revolutionary according to the company. This new RAW converter was announced for october earlier this year, but now on the website you'll find november as a release month for the new software.
ON1 Photo 10.5
In the meantime i downloaded  One Photo 10.5 the most recent editing software to evaluate later on the difference to the new ON1 Photo RAW. The software costs 119 $ and is available for Windows and Mac OS. There is a trial version available with a 30-day trial period, but it requires a registration and setting up an account on the webpage.
You can pre-order ON1 Photo RAW, get ON1 Photo 10.5 for now and the new RAW software as soon as it will available. It would have been nice to make a beta version available to the public, to get an idea about the new functions.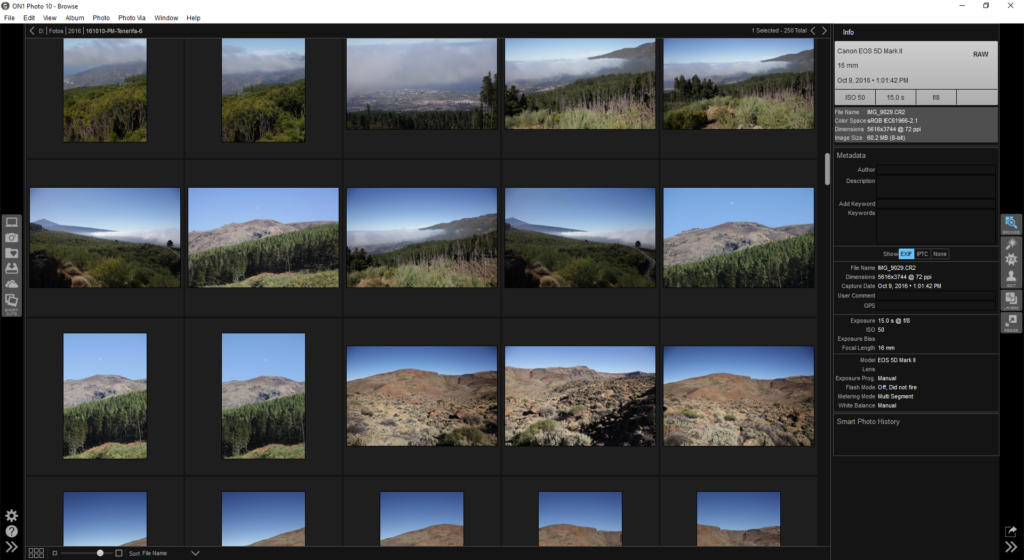 The compony promotes  ON1 Photo to be "Photo Editing Made Simple" , it is simple but the options for editing are pretty restricted. This is caused by not implementing  "non-destructive" RAW editing in this software. This feature should be available in the ON1 Photo raw software coming soon.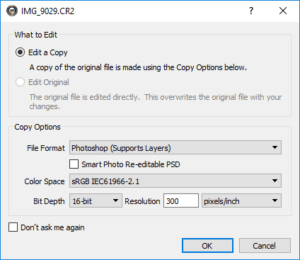 Edititng an image always leads into a conversion to a 16-Bit tiff or a psd file, which can be editied in the software.
Eiditng options are standard without any outstanding feature. Basically you can edit exposure, white belance, contrast, saturation and cropping or leveling an image. Saving the result a tiff or psd file is written according to the chosen option at the beginning of the editing session. From these files you can start an export to JPEG files. The resulting 16-Bit tiff are arround 140 MB in size and about 20MB larger than thoose generated with Lightroom. Choosing PSD as an output format will result in file with arround 430 MB in size, which consists of 2 layers if you open this file in Photohop CC. The activated layer is the edited image and the deactivated layer is the image prior to editing. At this point i don't see the need for 2 layers in the file.
Conclusion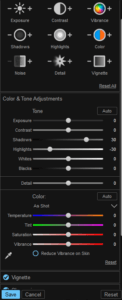 At the moment i would not advise you to buy ON1 Photo 10.5 because for this price the editing options are nout enough. Just wait and see til the new ON1 Photo Raw is available and hopefully the company will provide a trial version, so you evaluate yourself if this software meets your needs and fits into your wokflow. Til now all about the possible new features of ON1 Photo Raw are annoucements only, even htough the company bought themself  Matt Kloskowski, a prominent representative of Lightroom/Photoshop.
ciao tuxoche