Perfect Effects Premium 9.5 free of charge
|
Post update on 26.Jan.2016
Shortly ago i reported on the  [post id=873]offert[/post] to get  Perfect Effects 9 free of charge.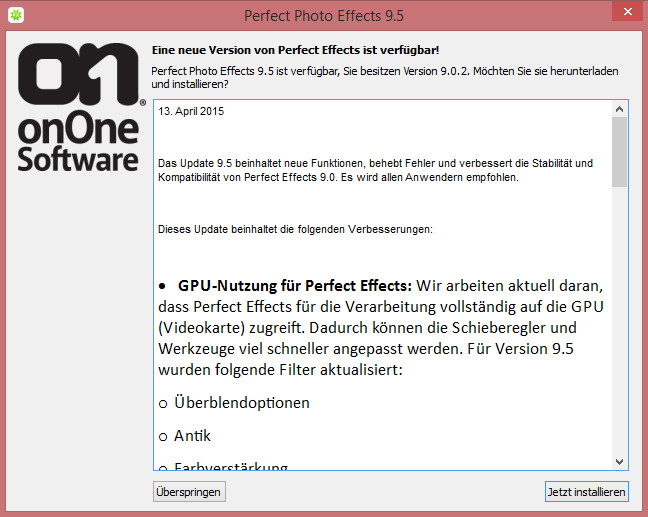 Update:
Right now Perfect Effects 9.5 is available for free again via this URL.
Executing the application starts a hint that the new version 9.5 is available and the best ist, right now onOne Software does a sort of give away . Just go to this website.
After the input of your email adress and your name the download starts and the needed serial number is display on the website (but you'll get an email after a couple of minutes)
onOne now integrated a support for the GPU to gain speed in processing. I didn't try this out so far, but i'll guess that comparable to the GPU support in Lightroom 6 which did not improve the processing speed significantly.
Just like in version 9 you can use the program standalone, but the installer also install a plugin for Lightroom and Photoshop if these programs are installed on your computer. The integration into Lightroom works out pretty good. The resulting 16-Bit Tiff is imported back into the Lightroom catalog.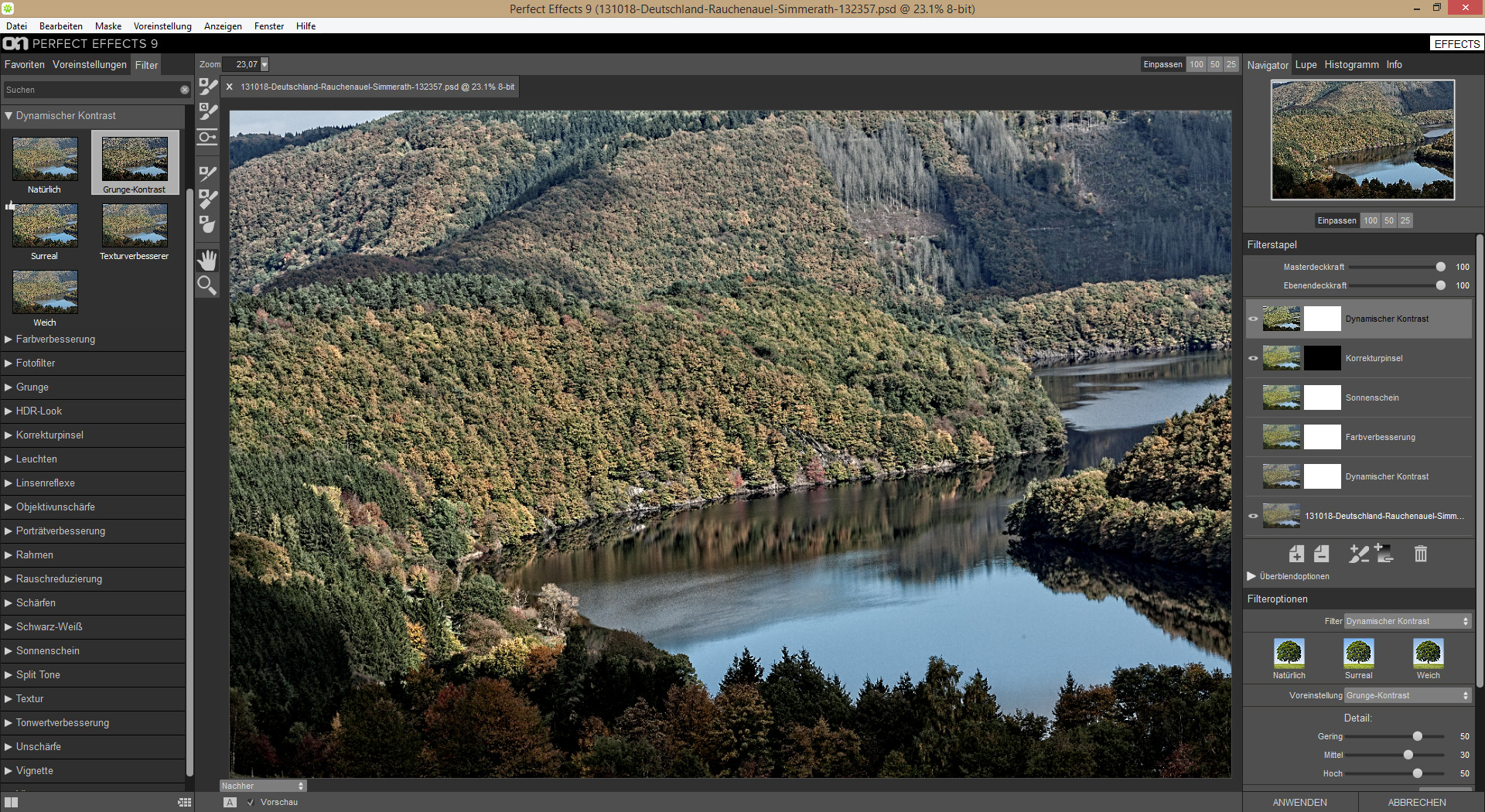 In the preferences you now can choose the scratch directory. onOne Software advice is to choose a directory on another harddisk, if your SSD is pretty small. My advice is to choose a directory which is located on the SSD and execute the program from a regular hard disk, if you're tight in space on the SSD.
I can state that the software did make a progress and is very nice to use for image effects like high contrast or monochrome. The main advantage is just play arroud with the effects finding one filter or effect fitting your image best. You don't have any risk since the software is offered free of charge right now.
What do you think about Perfect Effects? To me such a software makes sense and the give away even though its not the up-to-date version, you as a user can try it out. Just leave me your comments and/or your questions.
ciao tuxoche