February update for Lightroom Classic
|
After a couple of unofficial news today Adobe released the february update for Lightroom Classic.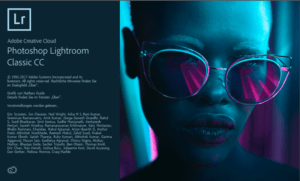 I already reported on the upcoming Lightroom Classic update in my last week review 05-2018. Now today Adobe released the version called version 7.2. On my system there wasn't any notice about the update but after doing a search on update in the Cloud app i could download the new version. Besides Lightroom Classic updates for Lightroom CC and Photoshop CC are available.
According to the announcements the new version is optimized in speed, once as a reaction on adjustments made and secondly Non batch exporting a whole set of images. To do a funded comparism i measured some operation on my system with Lightroom Classic version 7.1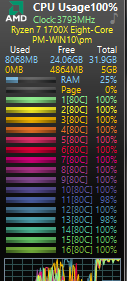 The main difference is the  a better scaling on CPU with 4 and more cores. According to Adobe they worked together with Intel to optimize a gain in performance. But don't worry the improvements will show up on AMD Ryzen systems too. On the other hand the minimums system requirements now are set to 12 GB of RAM to make use of speeding up reactions on changes in the development modul, faster merge on Panoram/HDR images and exporting images. With the update of version 7.1 there was an improvement in speed but on some collections the systems got slower after a little time of using. According to Adobe they worked on this problem too but to confirm this we'll have to wait a longer term of usage.
If you'll take a look on the screenshot on this side with the CPU usage you'll notice that all CPU cores are used between 94 and a 100% for a batch export job. Compared to the maximum 72% with the older version of Lightroom Classic on my AMD Ryzen this is an incredible improvement.
And this is noticable while stopping the time to do the different jobs. Lightroom Classic version 7.1 needed arround 4:45 min. to export a timelapse sequence consisting of 135 images. The new Lightroom Classic version 7.2 does the same export in less than half the time, 1:56 min. to be exact. Adobe for sure did keep their promise to improve performance. Merging 15 images to a panorama the preview is almost no difference, even thuogh i feel it's faster, but the final DNG file is there after 50 sec. while Lightroom Classic version 7.1 needed 1:15 min for the process.
Besides the general performance optimisation there is anew feature defining a folder as a favorite, and create a collection from a folder including subfolders.  Now you can also search for a folder name.

In the implmentation this collections aren't smart collections but on the other hand they are not static. Editing an image with Photoshop CC will update this collection after saving the Tiff file as i usually work.
Another new feature is to create a collection from one or more pins in the map modul.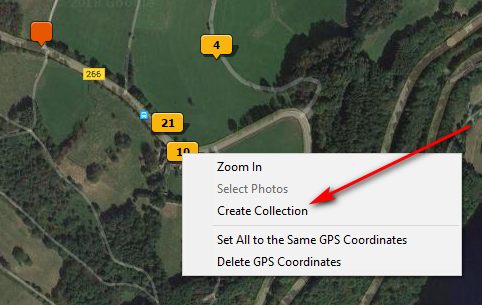 I've tried to mark a couple of pins and generate a collection, but i didn't find out if there is an outer circle defined arround the pins. I aslo added GPS metadata to an image with a location within the marked pins, but the collection didn't update.
Aslo new according to Adobe's post there is a new library filter for edited/unedited images. At the same time you can define yourself smart collections with this parameter.

This new feature has 2 problems though. First of all it isn't new because i used the filter about images being edited or not a while ago. The second problem is that some people might use the import dialog to apply for example the lens profiles or lets a noise reduction depending on the ISO setting of the images. But after this the image is marked as edited.
Conclusion
I have to admit that Adobe did a great and impressive job on optimizing Lightroom Classic 7.2 with the better scaling of all CPU cores. And this improvement is worth the whole update. The other features are marginal only and even woth the new filter for edited images is depending on your workflow quite useless.
What do think about the new version? Too me now it's only the basic question if you dislike the subscription model, because with this version Adobe did a large step.
ciao tuxoche