Last week review 21/2014
|
Post update on 14.Aug.2016
Last week review 21/2014 is published on a election weekend, for one the elections to the european parliament and the presiential election in the Ukraine.
In my first [post id=372]article[/post] i took a look an RAWTherapee, a free raw converter, which is available for Windows and Mac OSX. The main advantage is that you don't have to import your images first, before even taking a closer look.
RAWTherappe can be controlled from the command line, which is usefull if there is aneed to batch convert a lot of images with the same settings. I had a little bad luck, because on the same day i launched the article version 4.1 was published.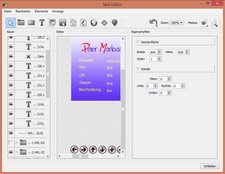 Also published in a new version [post id=405]4.5.0[/post] was Pano2VR. Besides a new designed Skin editor and the usual error fixes Pano2VR comes with a new package format GGPKG, which allows direct integration in CMS systems like Joomla, Drupal and WordPress with a little help of a plugin. With this combination there is no need for the error prune Adobe Flash format.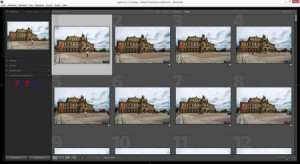 In the last [post id=351]article[/post] for this week i showed you how to store images on an external drive from within Lightroom. If you have images series like for focus stacking or timelapse you don't need these images fter processing anymore, so they can be stored on a external drive. Lightroom or the databse only needs to know about the external drive and the previews are kept within the database.
I hope that some of the articles on this blog gained your interests and i look ahead to your comments/suggestions. And as a reminder i'll link to the additionally installed feed via feedburner.
ciao tuxoche