Last week review 23/2015
|
Last week review 23/2015 and summer finally began, but the temperature differences were almost to big .-(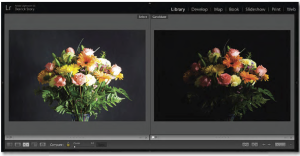 This week i reported on the latest rumors about  [post id=1013]Adobe Lightroom CC[/post] . According to these rumors there will be a DeHaze filter implmented in a future version of Lightroom CC.
This new function presented in a sneak-video allows to remove haze from an image but also you can haze to a scene. But nevertheless this new function will be implmented in Lightroom CC only and not in Lightroom 6.
Now the Creative Cloud version of Lightroom comes to a point where Photoshop is already for more than a year. Photoshop CC added new [post id=306]functions[/post]  in the Raw converter, but implementing these functions for Photoshop CS6. From Adobe point of view this is consequent and leads to the conclusion that there will not be a Lightroom 7 version.
I probably have to decide weather or not to subcribe a Lightroom CC since i use the combination Lightroom/Photoshop a lot, so 11,89 €/month isn't really expensive.
Last week i bought a Samsung Galaxy S6 at Media Markt. A price tag of 659,– € and i couldn't resist 😉 and buying it i got a additional voucher worth another 100,– €. Meanwhile the price went up to 699,– € and you don't get a voucher since it is not mentioned in the  Online Shop  😉
I ordered a SIM card from my telephone company  1und1 since the S6 need a NANO SIM card, which arrvied here tuesday, so not according to their commercials promissing a deliver the next day. On the other hand activating the SIM card was a matter of a couple of minutes.
Now the smartphone is all set so i can play arround with DSLRController and other apps.
While the Galaxy S6 still runs on Android 5.0.2 my Nexus 7 2013 tablet got a update on Android 5.1.1. Now i'm waiting to get the update an the Galaxy S6.
Another update is coming, Windows 10. The Windows update function shows that the new Windows will be available in short and that you can make a reservation. According to the FAQ it will be available on July 29th and free of charge for Windows 8.1 (and 7) owners. I just have to decide weather i install it on my laptop right away.
Next week i'll take a look on the  45mm/2.8 Panasonic Elmarit for my [post id=813]Lumix G6[/post].
An eventful week and i  hope that some of the articles on this blog gained your interests and i look ahead to your comments/suggestions. And don't forget, i installed a feed for you via feedburner .
ciao tuxoche