Adobe updates for Lightroom CC and Mobile available
|
Post update on 14.Aug.2016
Adobe updates for Lightroom CC and Mobile available according to the blog entry on Adobe official blog.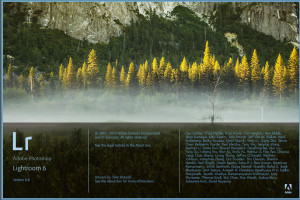 Today Adobe announced the immediate availability of updates for Lightroom CC and Lightroom Mobile for Android and iOS systems. Besides bug fixes there was a feature update for Lightroom CC, which is not available in the updated Lightroom 6.2. The DeHaze filter introduced in the last Lightroom CC updates is now available to do local adjustments.
Lightroom 6.2 is updated only for new cameras and a couple new lenses, including the relativly new Tamron prime lenses, whereas the feature update won't get into the boxed version of Lightroom 6, as described in my article [post id=1013]New features in Lightroom CC[/post]. With the new DeHaze function with local adjustments Adobe might wan't to get rid of the presets available in the web making the Dehaze feature available to the non Cloud version of Lightroom.
LR Mobile updated color changing including monochrome and supports Tiff files now.
Peronally i switched to Adobe photography program because of a special [post id=1131]offer[/post]  and now i'm waiting for the updates to show up in the cloud managing app, but til now there is no update available for. And on my new [post id=1146]tablet[/post]  there is no notification for updating Lightroom Mobile to version 1.3.
Whats not clear in the posting in Adobe blog is the question about the new import dialog and the new import function to import images from Photoshop Elements. Are these functions available for Lightroom 6.2 too or are they limited to the cloud version?
Are you notified about the update or did you already install it? But what about the new functions? Usable or just cosmetics? Let me know in the comments.
ciao tuxoche