Last week review 06/2015
|
Post update on 22.Feb.2015
Last week review 06/2015 and there's a little bit of snow … but it wan't stay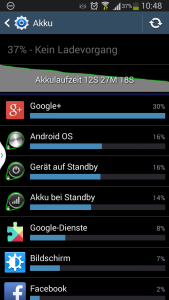 This week the main point of interest was on Android, but in row now. In this weeks article i reported on an external  [post id=772]rechargeable battery[/post], which i meant to be a reserve for smartphones, tablets and so on.
My smartphone, an almost 2 year old Samsung SIII, doesn't even get thru a complete without the need for recharging. Mainly this is caused by a lot of notifications from  Google+, or checking EMails on the way to office.
The rechargable battery is only a little bit bigger than the smartphone and has enough power to recharge the smartphone completly 2,5 times. The manufacturer claims a capacity of 10.000 mAh an. Til now i am satisfied with this little tool.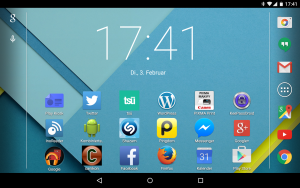 This week finally the update to Android 5.0.2 for my  [post id=60]Nexus 7 2013[/post] was available for download . Wi-Fi only version of this tablet got the update last year nevember, owner of the LTE version had to be patient. Besides the other optical appearance the new android offers more interfaces for App developers and conserves the battery. If this leads into longer using times we'll see in the next weeks. I'll like the new version.
In the last  [post id=797]review[/post] i posted about the Canon modells 5Ds/5Dr. Meanwhile there are price tags published. The 5Ds model with a 50.6 MPix sensor will be sold for arround 3.500,– € for the body. With this price tag the body adresses mainly pros and monied amateurs and if the available lenses are able to handle 50.6 MPix further test will show. For me this is too much money to spent for a hobby.
I hope that some of the articles on this blog gained your interests and i look ahead to your comments/suggestions. And don't forget, i installed a feed for you via feedburner .
ciao tuxoche