Last week review 44/2015
|
Last week review 44/2015 and the weather is almost like late summer here in my area.. and it sure doesn't feel like fall  😉
As reported in my [1224]last week review[/post] my Linux NAS didn't start again after cleaning the fans, so i had to get new hardware,since i could't figure out the cause of this failure.
Buying the new hardware containign of a new mainboard,CPU,case and 4GB RAM could be done fast, allthough i didn't the case and the mainboard i wanted originally,  4GB RAM is enough for a Linux NAS and the  Celeron G1820 CPU provides enough power for a non graphical Linux system.
After 2 attempts to install  openmediavault i installed Debian again, the latest version 8.2. With a  Netinstall image a non graphical base system is installed pretty fast depending on your internet connection.
After configuration the Linux server is running with the RAID5 from the previous installation and web, svn,EMail and Samba for the Windows clients. The speed of this system is close to the limit for 1000MBit network so this project is done.

Two weeks i reported about setting up my own cloud system on a subdomain with  ownCloud . Now i'm pretty sure that backing up my largest blog  belichtungs-zeit.net is working fine, and i don't have to worry if a fourth backup would run into a "no disk space" error like with DropBox. Having clients installed  for Windows and Android i moved a couple of my file from DropBox to my ownCloud installation..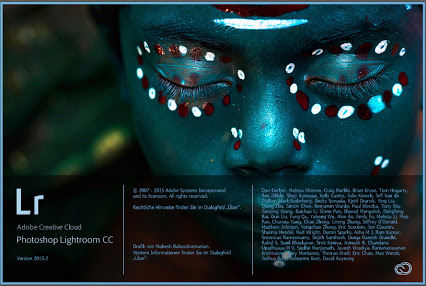 Concerning the mess up with  Lightroom Version 6.3 / CC2015.3 i assume that an update will be released in November. Most importatn for the users is Adobe getting back to the old import dialog as promised in their blog.
An eventful week and i  hope that some of the articles on this blog gained your interests and i look ahead to your comments/suggestions. And don't forget, i installed a feed for you via feedburner .
ciao tuxoche