Lightroom Downloader App half-measure only?
|
Adobe did cause some irritations with the split-up in  Lightroom Classic and Lightroom CC and now they added another Lightroom app, the Lightroom Downloader app.
Starting point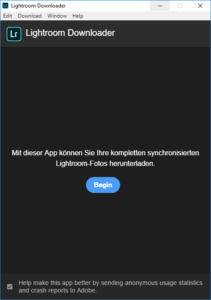 As already mentioned in my article Adobe attracked upsets by the users hoping for a Lightroom 7 version and with the surrender of the perceptual license and forcing the cloud usage. With theese changes and modifications of the mobile concept and splitting up Lightroom into a Lightroom Classic and a Lightroom CC version Adobe caused some irrtiations, since there is a cloud version with larger storage but containing Lightroom CC only. And now Adobe released the  Lightroom Downloader App veröffentlicht.
Just as a reminder with Lightroom CC the mobile app, which is available for desktop operating systems too, you can upload your full-size raw images and all these files are synced to every devices, even on a smartphone ar a tablet you can process the uploaded raw images. In Lightroom Classic the uploaded raw images is synced with the local catalog and downloaded in the folder defined in the preferences for Lightroom CC.
Lightroom Downloader App
A couple of days ago Adobe released the  Lightroom Downloader App , which is available for Windows or Mac operating systems and free of charge. This apps downloads all cloud-based images to your local harddrive.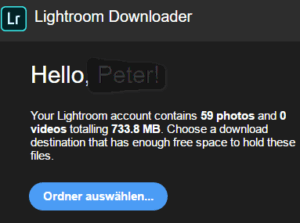 After a login with your Adobe ID the app analyzes the catalog adn you choose a basic folder for the images download. What i didn't try out is a login with a Google+ or Facebook account, but according to the app this should be possible.
After login the app starts downloading your cloud-based files and depending on your bandwith the apps downloads a couple of images at the same time. The files are stored in a folder hierarchy with the year of the capture time and then in subfolder with the complet capture date. That is my prefered storage system even though a add a describing name to the folder name.
But after this the app closes and erveything is done.
Der Lightroom Classic catalog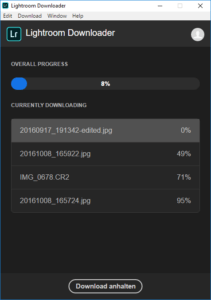 The Downloader App doesn't change the catalog of a local Lightroom Classic installation and cloud-based images will not turn into locally stored images. This would make sense to improve the mobile concept, since the photography subscription only offers 20GB of cloud storage. Adobe missed the chance to win more users for the cloud subcription just too sync images from a vacation or a longer tour or to sync images/collections between a desktop pc and a notebook.
But the downloaded files are stored in a senseful structure and processed images will be downloaded including a XMP file with the latest processing parameters, but they are not added or imported into an existing catalog. Working with Lightroom Classic you would not need the Downloader app, because the images are already downloaded while they are synced.
Who will profit from this app?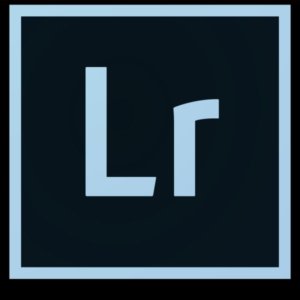 This app provided by Adobe is useful only to people ending their subscription with Lightroom Classic and/or Lightroom CC and offer an opportunity to download their images from the cloud to a local storage.
The included XMP files in the download caontain informations about the last processing and their are other apps out there able to read XMP files. But even being able to read the XMP file format doens't mean to end up with the same result as in Lightroom, because lets say an increase of the saturation of +10 in Lightroom will mean more or less saturation in another program. So this might lead to processing your images again in another app.
Programs which can read XMP-Files are mostly able to read keywords and so on. The question is, and i couldn't find a documentation about it, if images stored in the cloud and automatiocally keyworded via Adobe Sensei are taken over in the XMP files.
Conclusion
Adobe did this app only the half way even though converting cloud based images could be easily converted into locally stored images with Lightroom Classic. The app is interesting only for those users who want to leave the Adobe universe but it is very postive that Adobe is offering a solution for this case.
ciao tuxoche