Last week review 27-2020
|
Last week review  27-2020 and this week natiure got the rain it needed …

The first half of the year 2020 is over and this week i reported on Zoner X Mai 2020, a software which is advertisede to be analternative to Lightroom and Photoshop. The software is availbale for Windows systems only and is offered in a subsciption model. The regular price is 39,– €/year and is a bargain compared to the competitor. And sometimes the software is offered with a special price.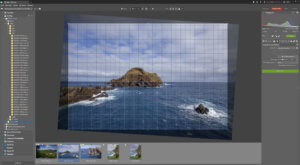 For this price Zoner X offers a lot of tools. In RAW editing module you won't miss anything, Zoner X offers layers and can stitch panorama and HDR images. For HDR processing there is a limitation because Zoner X can handle 3 images maximum from a bracketing series. Stitching panoramas takes a little bit longer compared to other tools like PTGui Pro, but you don't any additional software.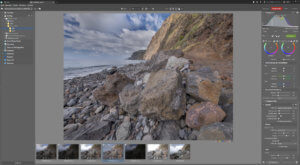 This being said the power and the opportunities of Zoner X are pretty advanced, in particular considering the low price of the subscription. But what bothers me is the lack of mangement functions for my images. I miss collcetions not to talk of smart collections.
Even though the new version supports m,y Lumix G81 and the Lumix G9 you should check the support for your camera if you cinsider to buy Zoner X. The advicde from Zoner X to use DNG for non supported cameras is not compelling. And that is same problem as in the 2018 version where cameras on the market over a year were not supported. And now this is true for the Nikon Z series.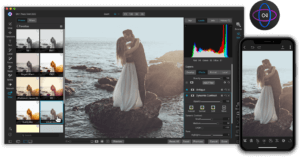 Then this week ON1 released a new version of their raw converter ON1 Photo RAW. The new release includes mobile versions for Android and iOS or iPadOS mobile devices. And there is a new service called ON1 Photo 360° to sync images between desktop and mobile devices via the ON1 cloud service. With these new apps it is possible to work on your images from everywhere you like. ON1 Photo RAW is available as a license to buy but you also can enter a subscription model. And the later on including a 200GB Cloud storage is cheaper than the Lightroom model.
But anyway this was an interesting week  and I hope you like the blog posts and i'm looking forward to your questions and comments. And of course keep the distance to each other.
ciao tuxoche