Lightroom alternative ACDSee Photostudio II
|
In the first part we have already touched on the management function to manage your photos, to tag them and of course to find them again. Now we will talk about RAW development.
RAW Development
The RAW development takes place in the Develop module. If this is called, you will actually find all the settings you need.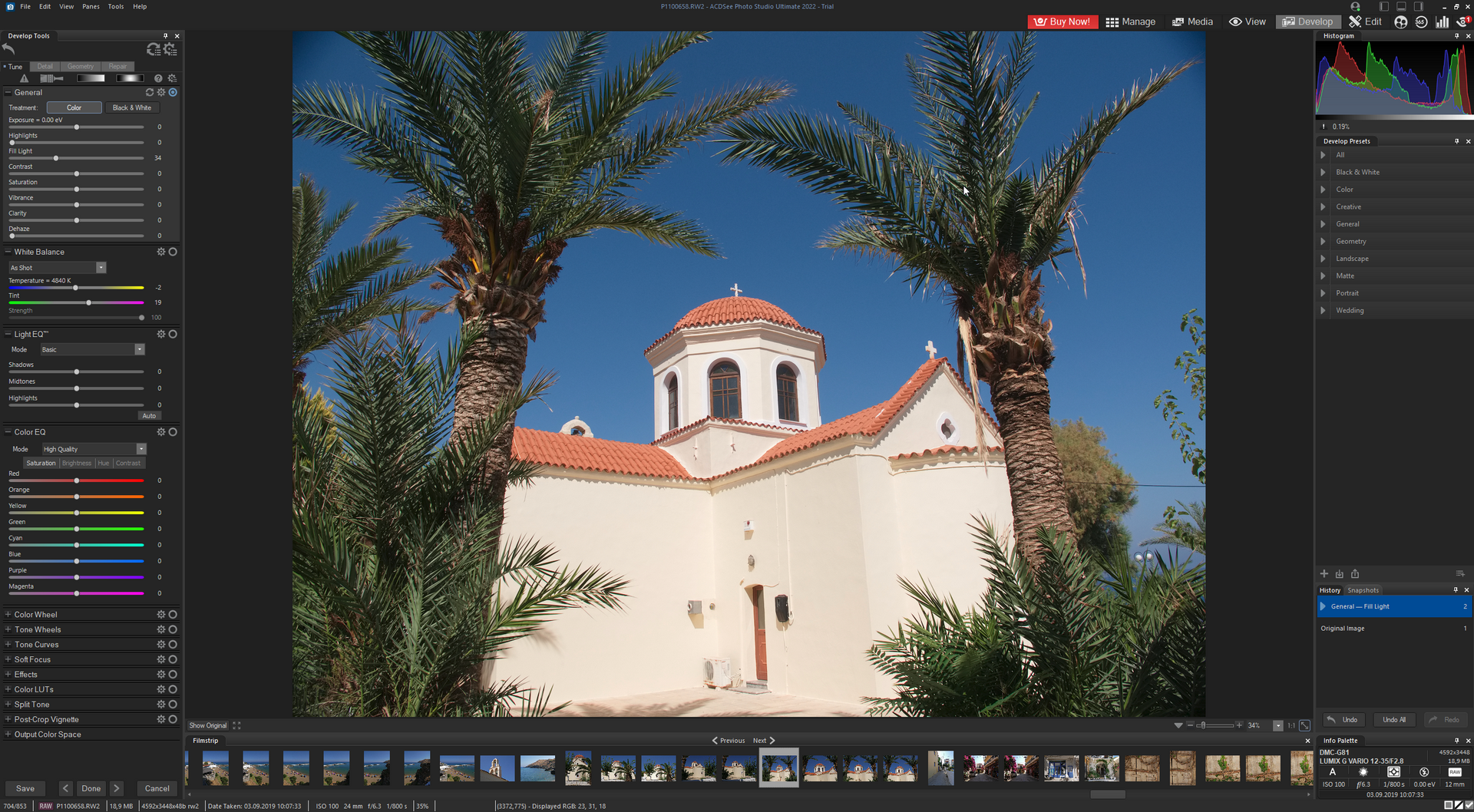 Here you will not miss any slider. Highlights, shadows can be controlled separately and there are extensive controls for color adjustment. Further adjustments, such as sharpening or geometry can be found in other tabs. Here you will also find the tools for lens correction and aligning an image.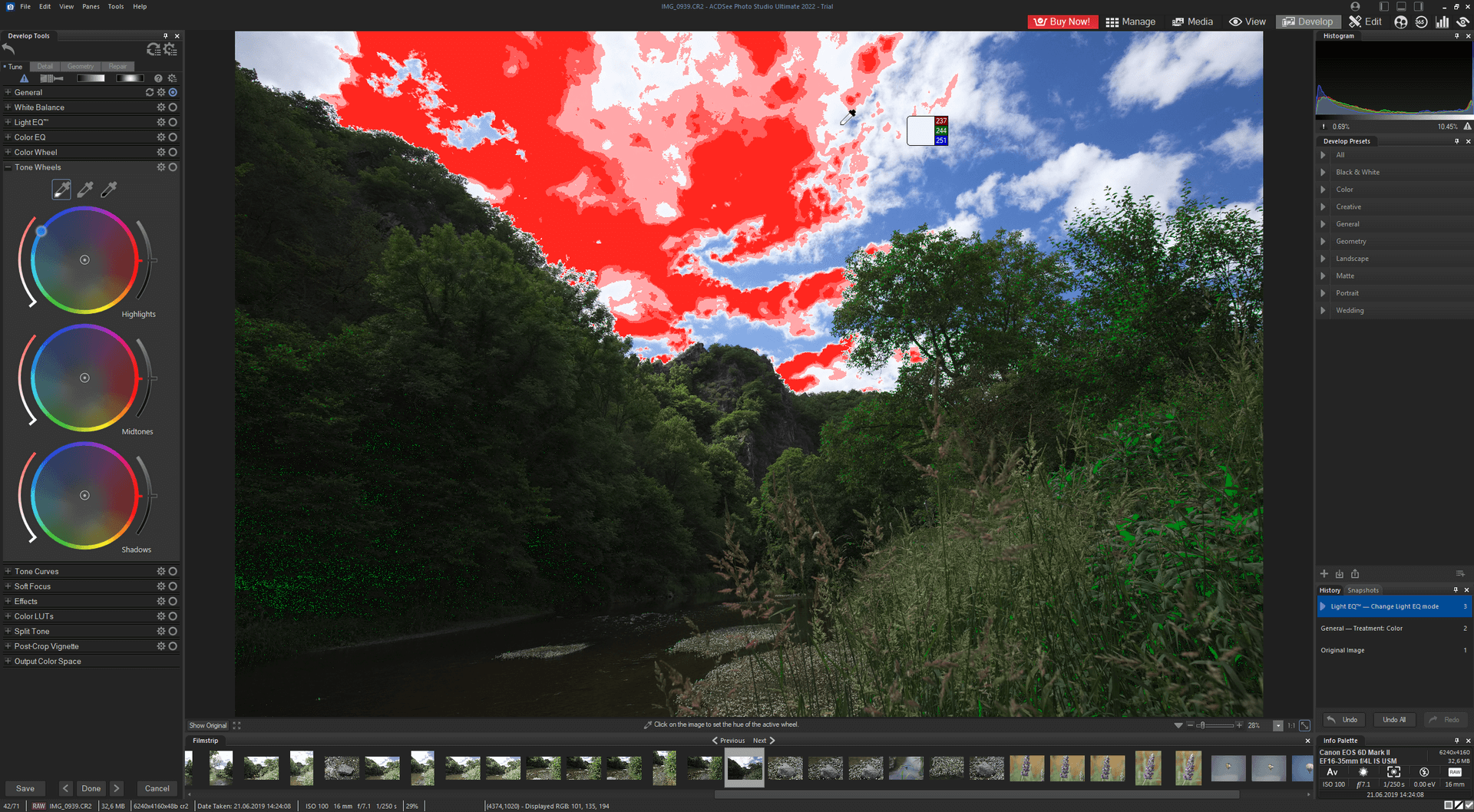 Of course, there are also color wheels for adjusting tones, warning indicators for over/under exposure and a histogram.
Thus, the RAW development leaves nothing to be desired.
Layers
The Ultimate version of the program also offers the possibility to create layers and thus edit certain parts of the image separately.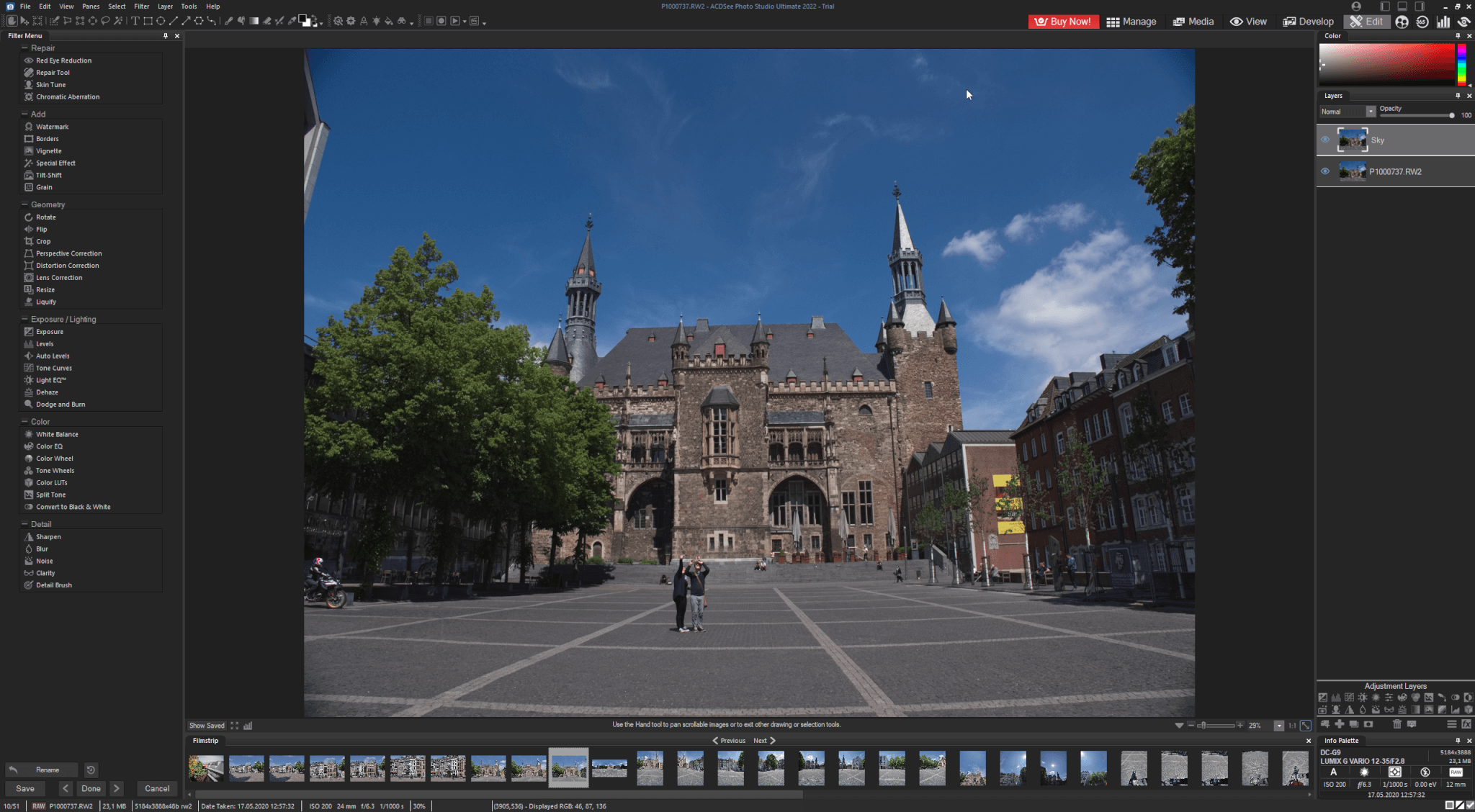 The layers work like their Photoshop counterpart and leave nothing to be desired. However, ACDSee saves these files in its own format, which is probably not compatible with Photoshop. For those who see ACDSee as an alternative to the Lightroom/Photoshop combination, however, this should not matter.
Export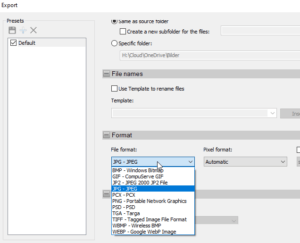 Of course, ACDSee also has an export option that allows you to save your images in different format keys. You can also save different settings, e.g. to reduce the size of photos during export or to export them in a lower quality for JPEG.
You can export to a special folder or to the original folder where the RAW file is stored. A subfolder e.g. for JPEG files, as some prefer, is of course also possible.
Also a simultaneous renaming of the exported image is possible. Parts of the Exif data or a sequence number can be used to form the file name.
Stability
Unfortunately, during my test phase, a problem with the stability of the program arose. There were no crashes in that sense. There were situations where the program did not react anymore. Even proverbial waiting for minutes could not eliminate this, so that nothing else would be left than to terminate the program in the task manager.
Unfortunately, it occurred too often not to mention it here.
Conclusion
ACDSee is on a very good level with its RAW converter or image editing tools, even if I had a little bit of problems with the stability. Nevertheless, I think ACDSee is really an alternative to Lightroom Classic and if you take the Ultimate version even in combination with Photoshop CC.
But of course I am not far away from the competitor in price, so I will stay with the Adobe subscription 😉
ciao tuxoche