Display AF-points within Lightroom
|
Canon users find themself in the situation to show the used AF points of an image, either to check if there is focus problem or if just the wrong AF point was chosen.
Til now there only was Canon own DPP tool to show the used focus points. If you didn't installed DPP there was no other chance.
But now there is a plugin for Lightroom 5 first released in August, which shows the used AF-points not only for Canon cameras, Nikon modells are supoorted, too. The plugin is released at no charge, even though this seems to be changed in the future, since the FAQ states, that the plugin is 'currentky free'. The current release version is 0.98e
Installation
Download the archive file and unpack it to the plugin folder (C:\Users\Benutzername\AppData\Roaming\Adobe\Lightroom\Modules). In Lightroom activate the modul in the modulmanager. An automatic update function is not implemented til now.
Usage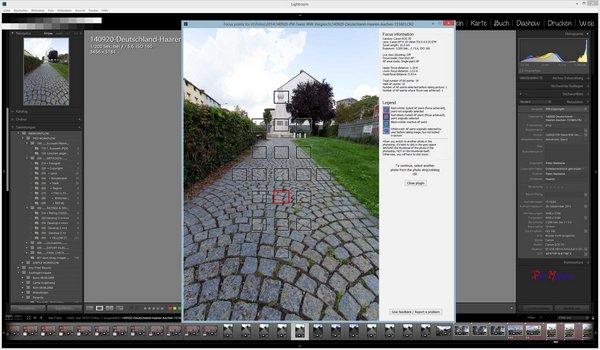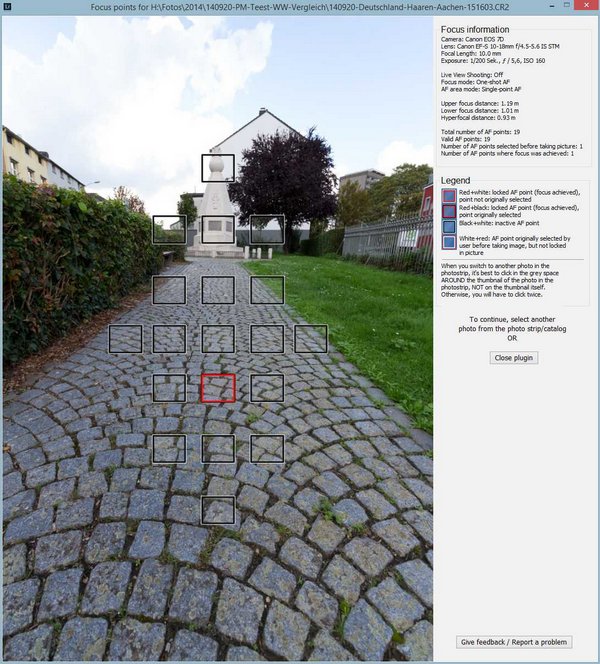 If the plugin was activated succesfully just select an image and call the modul via libary/moduloption
The image is generated and the used focuspoints are inserted with the mogirfy tool.
As you can see in the image this works, since i remebered the used focus points ( or better i noted them)
For both the Canon 7D and the 5D MK II i can state that the plugin works.
Since the plugin is noted to work with a couple modells from Canon and Nikon cameras you should at least make a short test with your equipment before relaying on it.
Conclusion
The plugin is working correctly, but controlling the used AF-points for an image is needed only if you occur problems with the focus in a certain camera/lens combination.
Because of the limited usage the plugin will have no chance anymore if the developer desides to charge for it (ok depends on the price).
What's your opinion on this plugin or do you have the need to check the used AF-points more often? Leave me your comments and/or your questions.
ciao tuxoche