Last week review 04-2016
|
Last week review 04-2016 and after the warm, but rainy weather the next days are forecasted to feel more like spring.
Indeed it was an interesting week but lets start at the beginning. In this weeks article i showed you how to sort of half automatically shoot a stack with the DSLRController app. But before shooting you'll need the help of a sturdy tripod to carry your camera. Handling the app is pretty easy, just define the nearest and farest focuspoint of your object. The only thing which needs alittle bit of experience is to choose the size of the focus step between each capture. But you can estimate this pretty by going back and force one step and check where the focus is on. If you are in doubt about the focus step just take the smaller one. After defining the two focus points you can start the stack. DSLRController caclulates the number of captures needed depending on the size of the focus step and the defined focus points.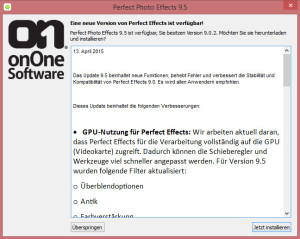 On tuesday on1 software started a special offer giving away their Perfect Effects 9.5 software for free. I reported on this last year in April, where the company offered to get this software for after a registration. Since the blog post concerning the software itsself still is up-to-date i only made a little update with the right url. Now they did it again, and since their is no risk to give the software a try. Perfect Effects 9.5 integrates itsself in Lightroom and/or Photoshop if installed on your computer. I already did a couple of images with the Perfect Effects software and the results were pretty good. But as always with filter effects on image don't overdo the effect.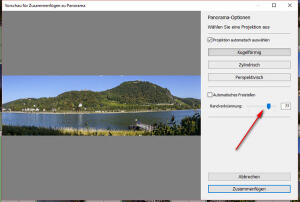 And finally Adobe surprised their users with the availibity of Lightroom 6.4 or Lightroom CC2015.4 respectivly. Besides the usual error corrections the raw suport was extended for newer cameras like Fuji X-series. In addition a lot of new lens profiles support different lenses mainly Samyang lenses. As usual Adobe added a new function to the Creative Clud version, a boundary warp funtion for stitching panoramas. Just take a look on this little video:
You judge if this function is really necessary. In the blog post Adobe states better qualitiy on the upright function and catting down the time needed to stitch a panoramic image nearly to half. If that is true i'll try out later on.
An eventful week and i  hope that some of the articles on this blog gained your interests and i look ahead to your comments/suggestions. And don't forget, i installed a feed for you via feedburner .
ciao tuxoche