Firmware update for FeelWorld F6+
|
After trying out the  FeelWorld MA5 i switched to the  FeelWorld F6+ for video because of the touch display. Now there is a firmware update available.
Introduction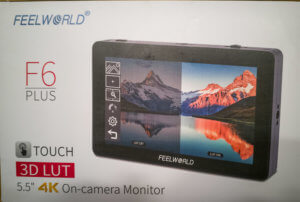 The  FeelWorld F6+ is external 5,5 inch monitor, an acceptable size, and can be operated via touch. The monitor offers a couple of support functions which mainly offer assitance functions for video captureing.
I use this monitor in combination with the Lumix G81 and the Lumix G9 but i need 2 different HDMI cables for this but this is due to the different HDMI connectors in the cameras.
Now the manufacturer offers a firmware upgrade for this monitor which supplies some additional features and functions. This firmware update is valid only for monitors without a USB type C connector.
I did a small video:
Download and preperation
The firmware with the version number 1.1.2 is a 4 MB bin file and according to the companies website has to be copied to the root directory of a NTFS formated SD memory card. But it should work with other file systems too.

And like you probably know from other firmware updates just insert the SD card into the device and the start the monitor. Depending on the settings of the monitor you have to activate the firmware update in the menue.
New functions
After the update the monitor provides vector-scopes, waveforms and other helpful functions.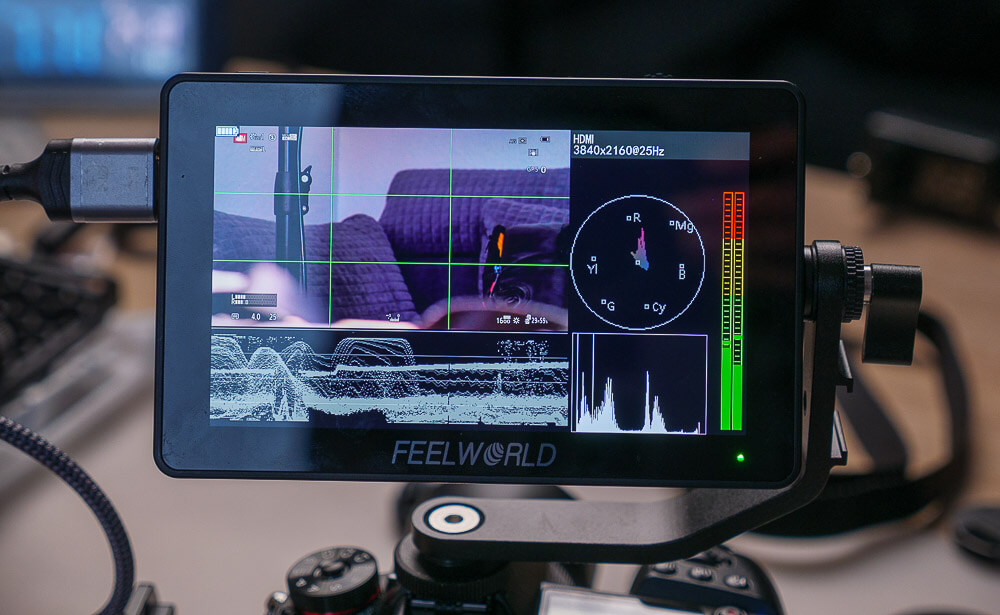 One can fade up the parade or the histogram and this way you get a lot of informations for manual modes.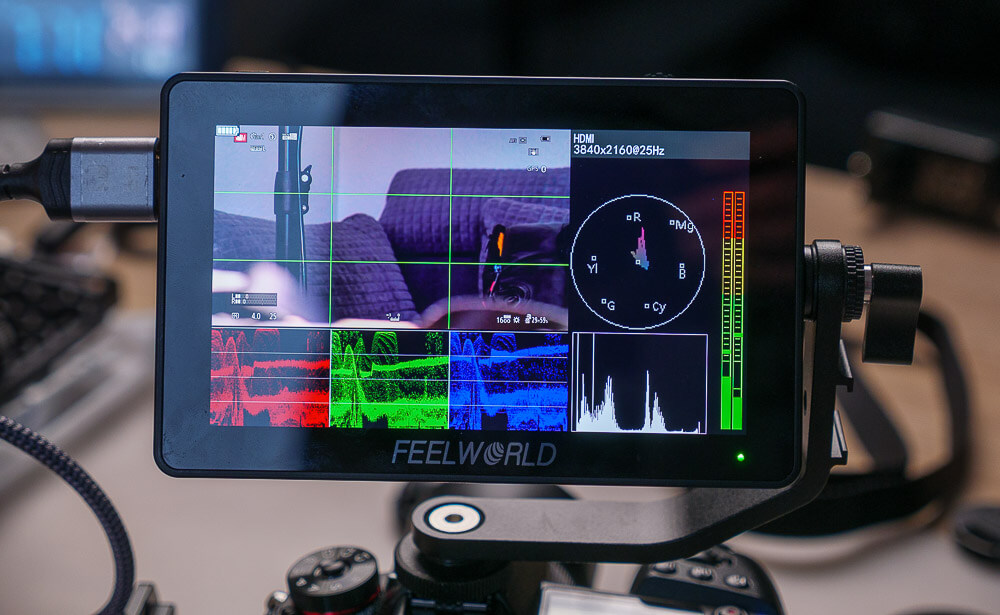 There is a new grid view available stplitting the screen into 9 areas. The color of the lines can be changed according to your needs.
With this firmware update mainly videographers are offered new functions which you might have missed in the old firmware version.
Conclusion
With the firmware update to version 1.1.2 the FeelWorld F6+ monitors provides some very usefull functions mainly for videographers and you can switch them on/off according to your needs. What i'm still missing is a fcous peaking on a monochrome display.
ciao tuxoche