Last week review 40-2021
|
Weekly review 40-2021 and with the change sun and wet cold it is cold weather 😉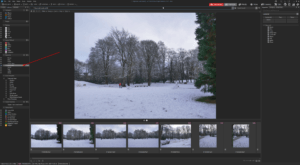 This week was about ACDSee Photostudio in the Ultimate version.  ACDSee, which have long been on the market, distributed a total of 3 different versions Ultimate, Professional and Home. I had opted for a trial version for Ultimate. And ACDSee has one more limitation, there are only Windows versions.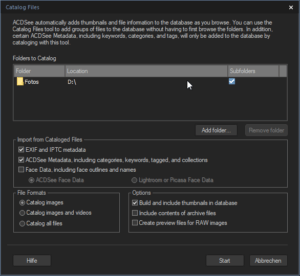 ACDSee offers first of all a very powerful management function to catalog, keyword and sort your images according to your needs. These functions are definitely a competitor to Lightroom Classic or better, you don't have to compromise if you choose ACDSee.
You get labels, you can also rate the photos according to the same scheme as in Lightroom and you can of course assign keywords.
On the image management side, there is no wish left unfulfilled, so that here would be quite an alternative. However, at least the Ultimate version also has a very comparable price.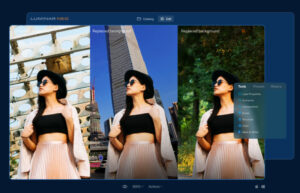 Then Skylum has probably commented on Luminar 4 and Luminar Neo. What one could already guess, Luminar 4 will be buried and support will be limited. At the moment we have to do with Luminar AI and towards the end of the year with Luminar Neo. For Luminar AI there has been an update 5 now.  But since Luminar Neo is explicitly not to replace Luminar AI, but on the other hand all resources are probably put into Luminar Neo, the question is justified whether Luminar AI is not threatened by the same fate.


Then Facebook and also the services Whatspp and Instagram, which belong to this group, had to struggle with the fact that they could not be reached. Regardless of the fact that the Whatsapp outage drove many users into the arms of Telegram, the outage was apparently self-inflicted and not caused by a hacker. But there is also a problem with Facebook: data protection. Because here, too, there are problems with 1.5 million user data ending up on the net or for sale.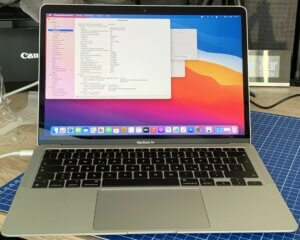 Then after almost 8 years with my now old laptop Acer V5-573G I bought a new device after long consideration 😉 and you can see it already in the picture it has become a MacBook Air with the M1 chip. Is of course for me as a longtime Windows user (since Windows 3.0) a change. I am now in the process of setting up and customizing the device. Because of photo and video editing, which should be done mobile from time to time, I opted for a device with 16GB main memory.
I still need to install Lightroom and Photoshop now, and also Da Vinci Resolve. And I may also try running apps on the device, like Lumafusion.
All in all again very eventful weeks. I hope you enjoy the articles and look forward to your questions and comments.
ciao tuxoche