Lightroom alternative ACDSee Photostudio
|
ACDSee has also been on the market for a long time with its production, and the latest version of Photo Studio has what it takes to stand up to even Lightroom.
Introduction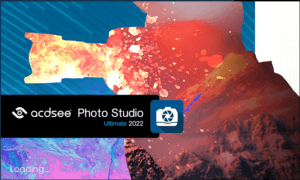 Actually it is already a mistake to speak of the Photo Studio version, because there are 3 different Ultimate, Professional and Home. And since the 2022 versions of the 3 programs are just around the corner, you can buy the 2021 version at a reduced price.
And one more thing to consider, Photo Studio is only available for Windows operating systems and ACDSee also offers a subscription plan, but not only. One can still purchase a regular license.
But if you look at the website, you will find that in addition to a management function, the RAW editor and especially layers are offered. This raises the question of competition with Lightroom.
Image management
ACDSee first offers a very powerful image management, which can manage photos across all drives distributed.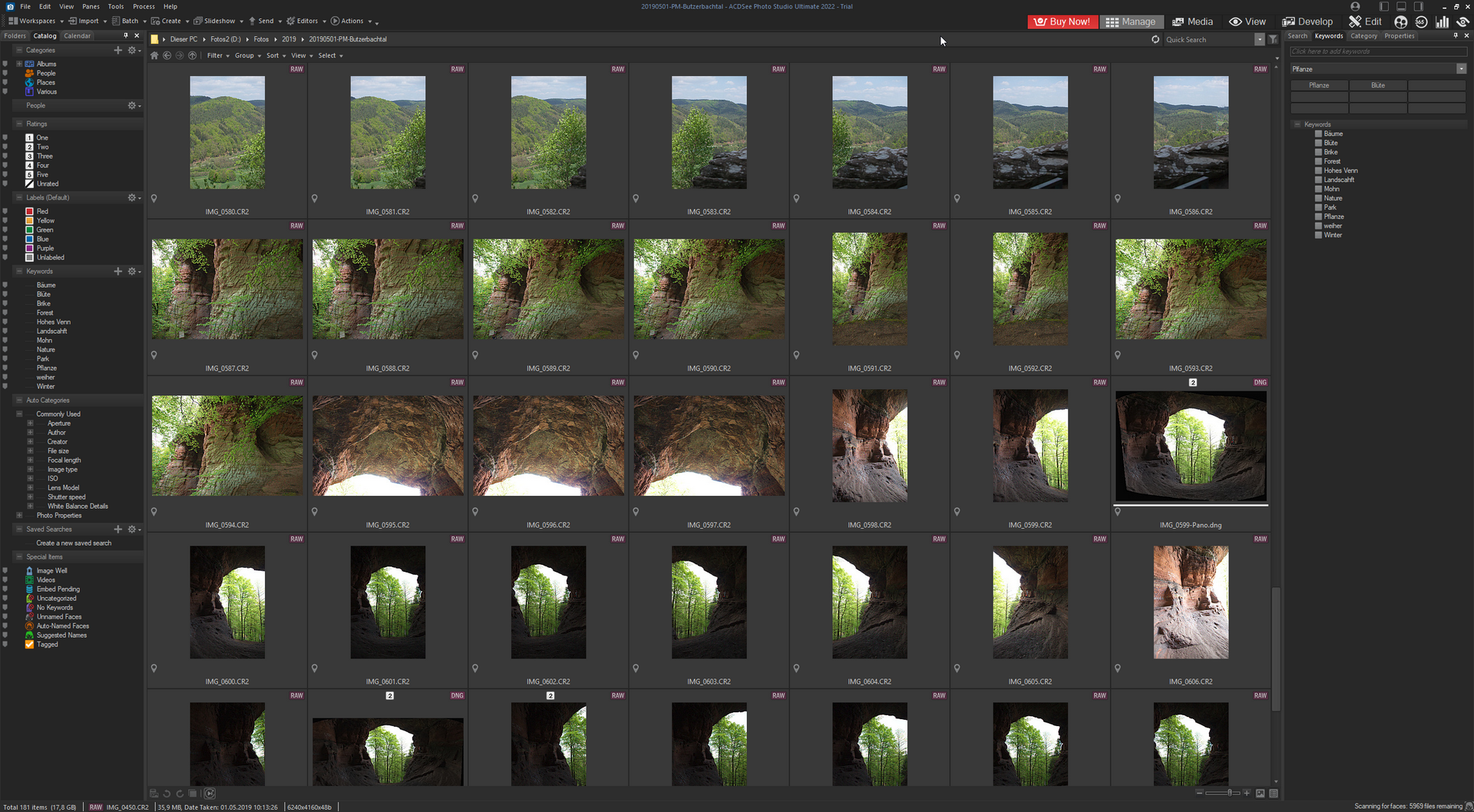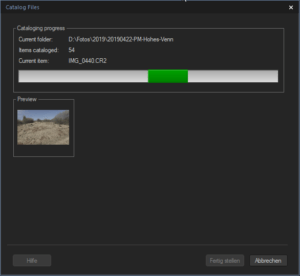 Of course, the images have to be cataloged first. The storage locations and, of course, the EXIF data of the image files are read in. ACDSee outputs the image that is currently being processed for the catalog. I find the presentation well done and I did not have the impression that it takes longer.
In the catalog, however, some smart collections are already created, with which the stock can be filtered. This concerns for example the lens, ISO , shutter speed and other parameters that can be determined from the Exif data.
Labels, ratings and keywords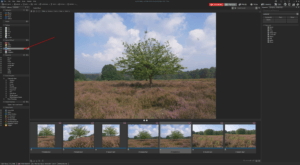 ACDSee, just like Lightroom, has a system of labels, ratings and, above all, keywords to manage the photos and, above all, to find them again. Rating can be done by using the 1-5 keys for each photo or even a variety of photos that are tagged.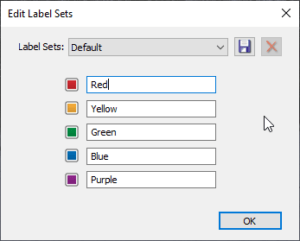 The color labels are assigned just like in
Lightroom over the keys 6-9 assign and mark first of all the marked photos as green,red or e.g. blue marked. Which meaning these color labels have for the own work, everyone must determine for itself. Thus I mark photos with green, whose keywords completely, with blue those, which I published etc..
Of course, ACDSee also handles keyword assignment and can also apply keywords to a set of tagged photos.
And again, it's possible to define sets according to your own needs, perhaps for landscape, portrait or macro.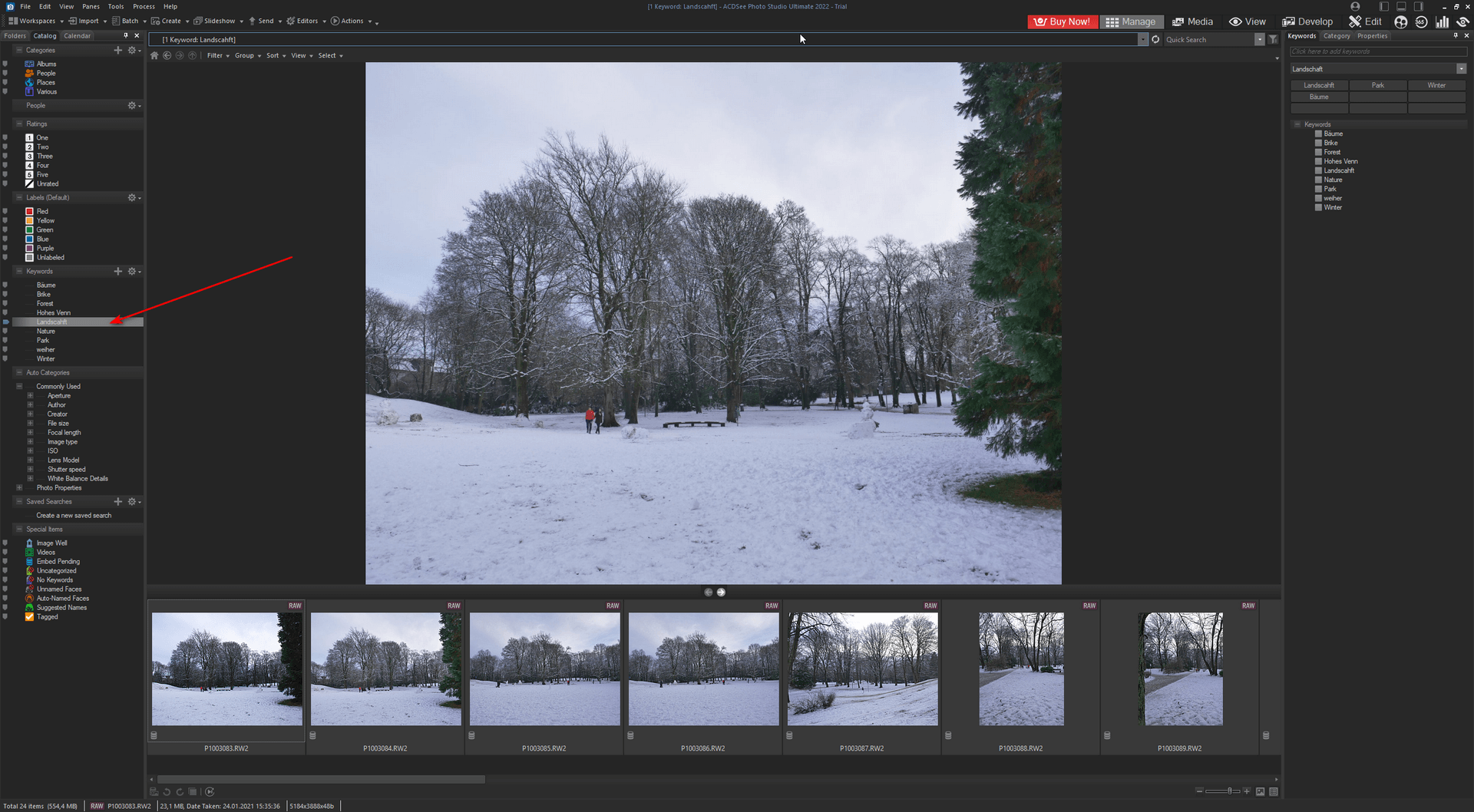 Preliminary conclusion
ACDSee Ultimate makes a very tidy impression, and there is a certain similarity to Lightroom Classic in many of its features. In part 2, we'll take a look at the development module.
ciao tuxoche