Sky replacement in Luminar AI and Photoshop CC
|
A feature that allows you to swap out any area of sky was already introduced by Skylum with Luminar 4, and Adobe recently followed suit with Photoshop CC.
Introduction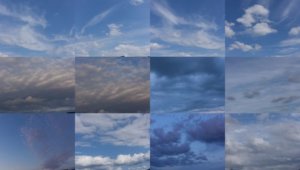 With Luminar 4 release a little over a year ago, Skylum had implemented a feature to swap out the sky area in a landscape shot. With Photoshop CC version 10, released at the end of October, Adobe has now followed suit.
Some time ago I had already reported about my cloud archive. And about the possibilities at that time to make such an exchange with any program that can handle layers. At that time, that was not only Photoshop, but also Affinity Photo.
I once created a video about it:
Starting point
In the meantime, Luminar AI and the current Photoshop CC version 2 are programs that can do such an exchange with a few mouse clicks.
Let's have a look at the following examples: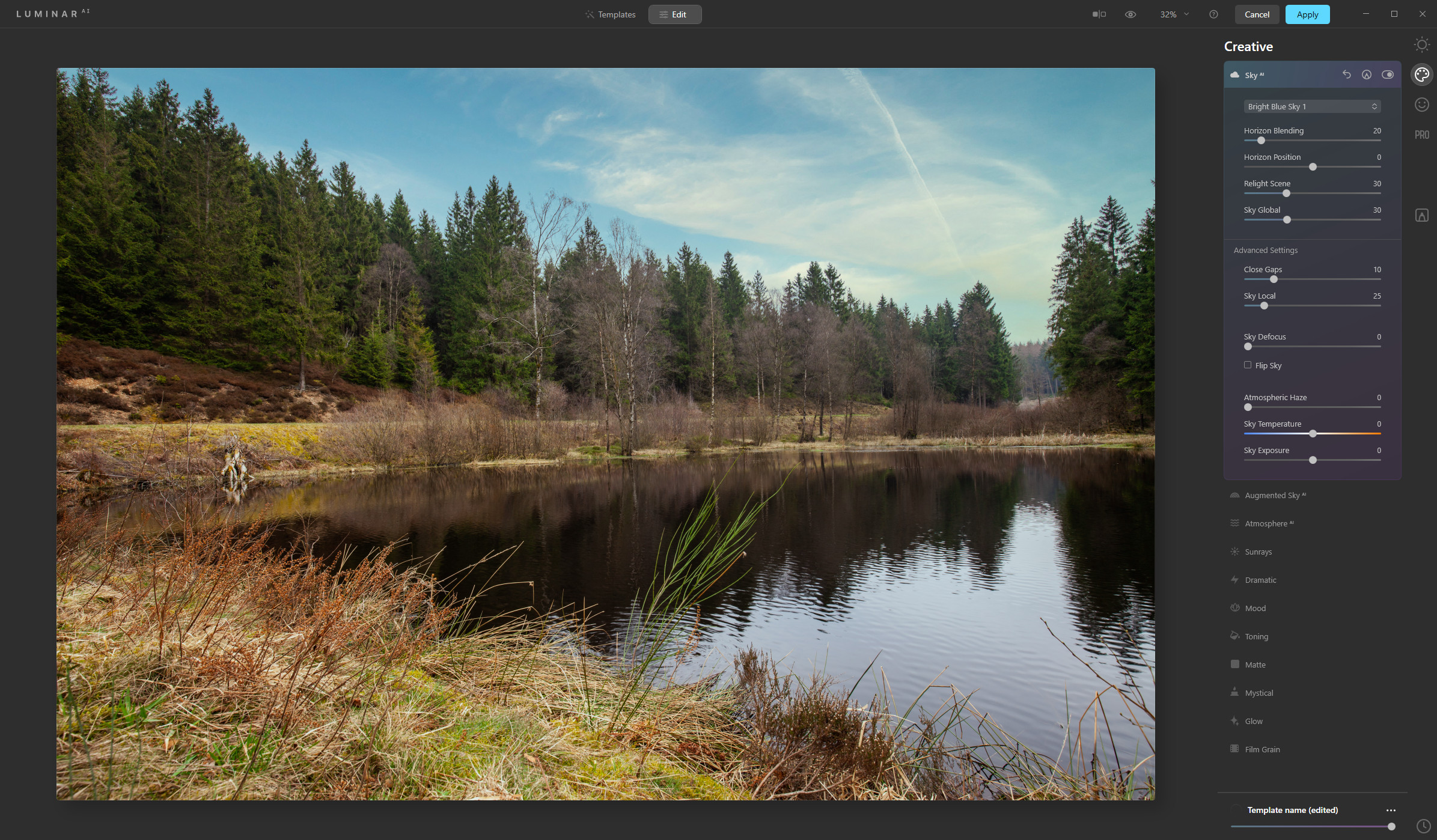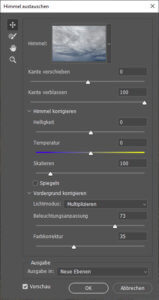 Both manufacturers provide some sample images, but you can use your own cloud images in both programs. For example, I saved the above images as JPEGs in full resolution, so I can use them for such purposes. The pictures were taken with different cameras from SmartPhone to full frame camera.
Even if you only replace a part of the image, the resolution should be about the same as the original image. But there is no danger even with a current smartphone, unless you want / need to expose the later image really large.
And both programs still allow you to adjust the sky, especially for brightness or color temperature, for example. This is to achieve a more coherent result, of course.
Results in comparison
To say it in advance. If I judge the final result, I would like to consider the results of both Luminar AI and Photoshop CC as equal.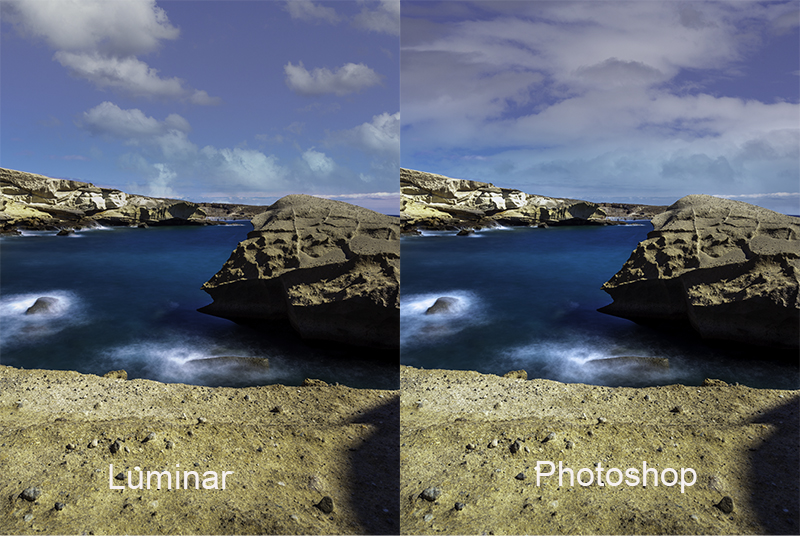 Even in difficult conditions, i.e. with trees, leaves or other very small objects, the masking is very good. With both programs, there can be areas where you can see in the 100% view that the sky and foreground are, so to speak, pushing over each other.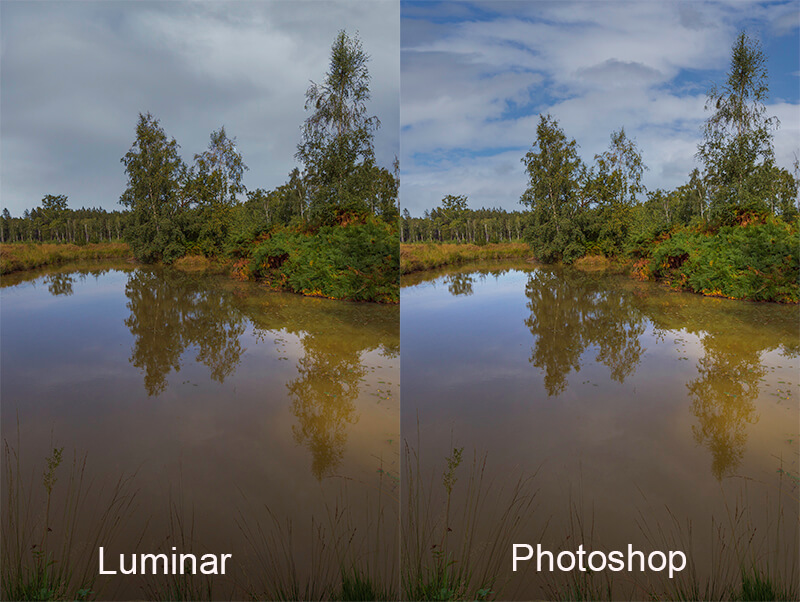 Nevertheless, there is no winner here.
Handling differences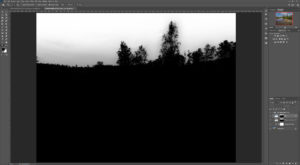 There are, however, a few small handling differences that give Photoshop CC a slight edge:
Photoshop CC shows at least a thumbnail of the cloud image, Luminar only names it, unless you choose a custom image.
Photoshop CC can scale the cloud image to adjust the cloud size
Photoshop CC creates a layer mask that can be used for further editing of the sky area.
The last point is not fulfilled by Luminar AI. This app follows a different philosophy, which should allow photographers to make changes to the image as easily as possible.
Conclusion
Both programs can be considered equal, at least in this discipline. One crucial question remains, however, and I already asked it in the article at the time. Is such an exchange an improvement of an image and therefore acceptable or in any case a manipulation and therefore to be rejected.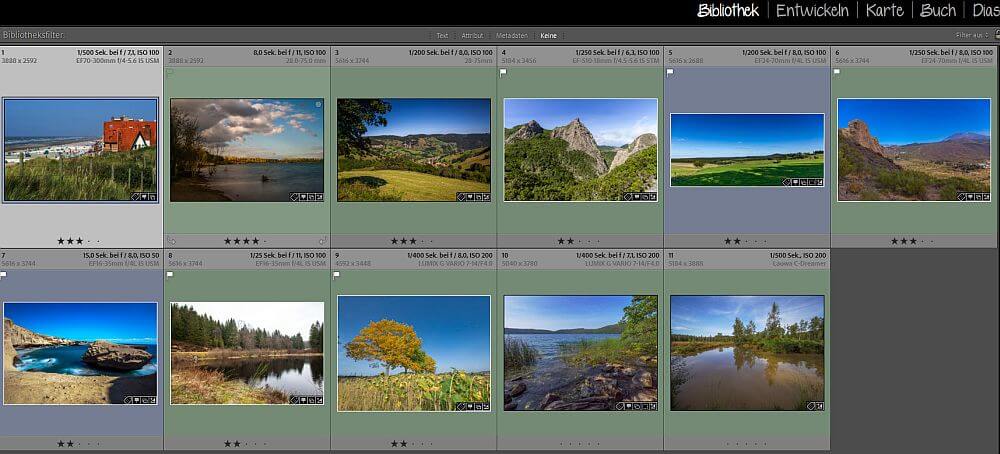 What is your opinion? Manipulation or a support, because perhaps especially on vacation you just do not have the opportunity to wait for an optimal cloud event.
ciao tuxoche