Lumafusion 2.4 with 10 Bit and HDR
|
Last week Luma Touch introduced version 2.4 of the iOS app Lumafusion, which brings some interesting new features.
Introduction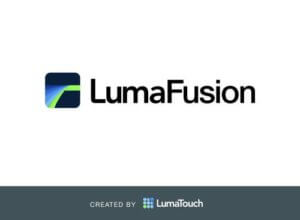 I already reported about LumaFusion, an app that allows editing even 4K videos on the iPad. It's amazing that you can edit, manipulate and output 4K videos on a tablet absolutely fluently. Now LumaFusion is available in version 2.4, a free update that allows you to import 10-bit video clips as well as clips in HLG format.
This completes the video editing on the iPad and as already described, an iPad Air is sufficient.
I have recorded a video for this:
10 Bit Video
Of course I was curious to see how LumaFusion would perform with 10-bit videos of my Lumix G9. I had recorded the video clips a few days earlier here in our park.
To try this out, I imported the LUT from Panasonic into Lumafusion and applied it to the clip here to avoid the pale colors. And despite the LUT and overlays with titles etc. the playback stays smooth.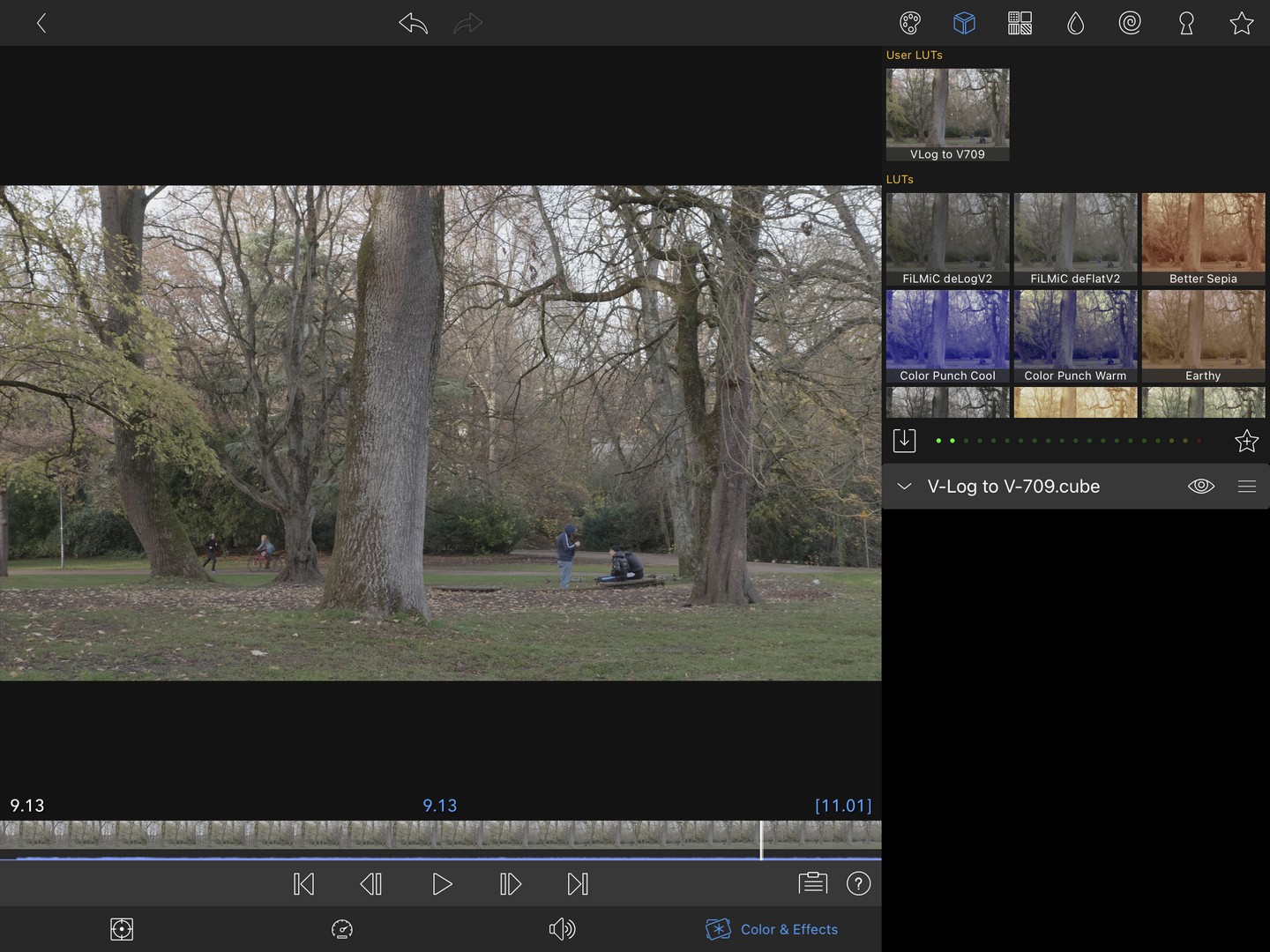 Also in 10-bit, the Lumix G9 records videos in HLG, which are suitable for playback on HDR TVs.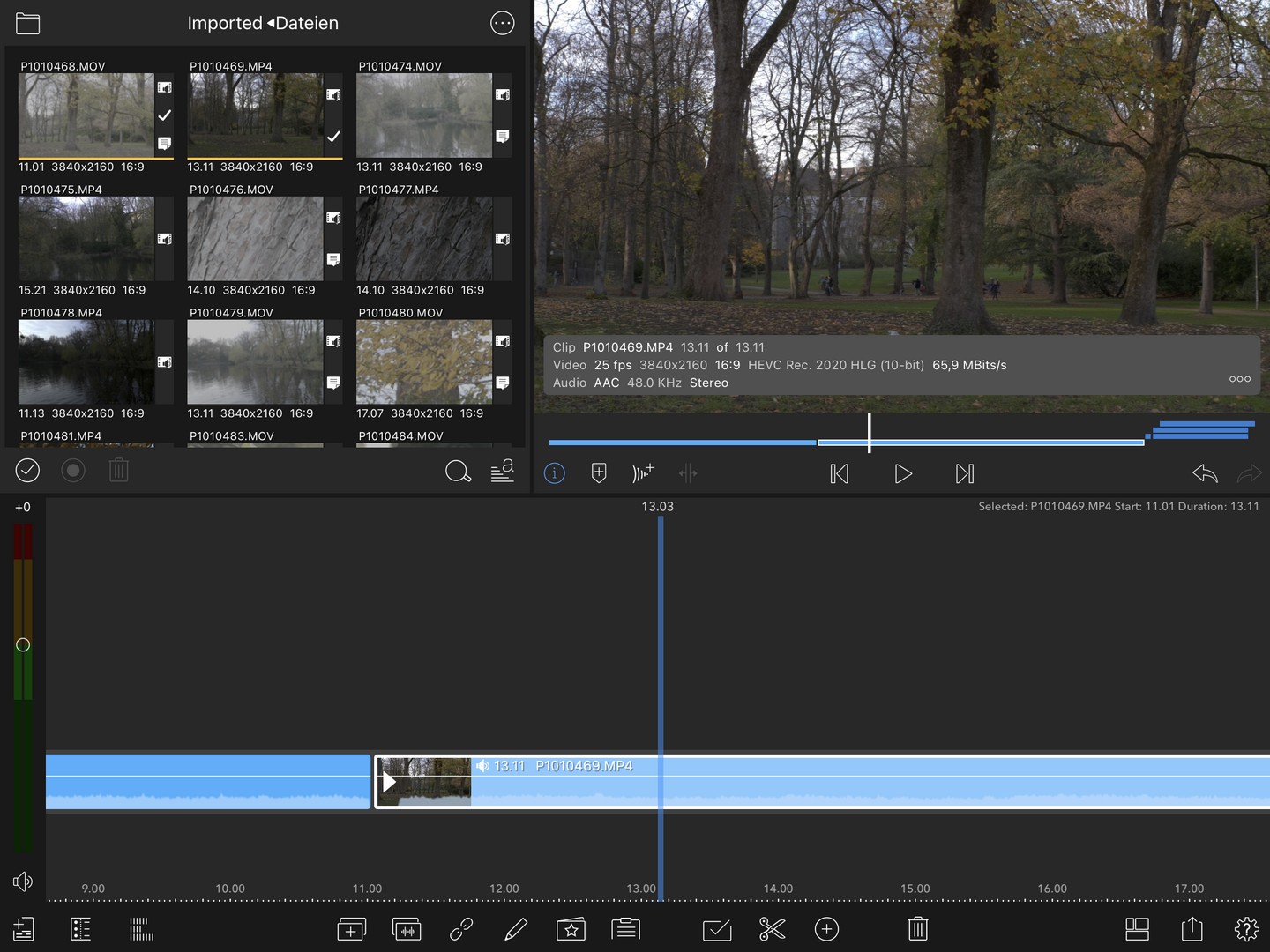 But they will be displayed a bit darker on displays that do not support HDR. But the video playback of the iPad recognizes the film as HDR material.
.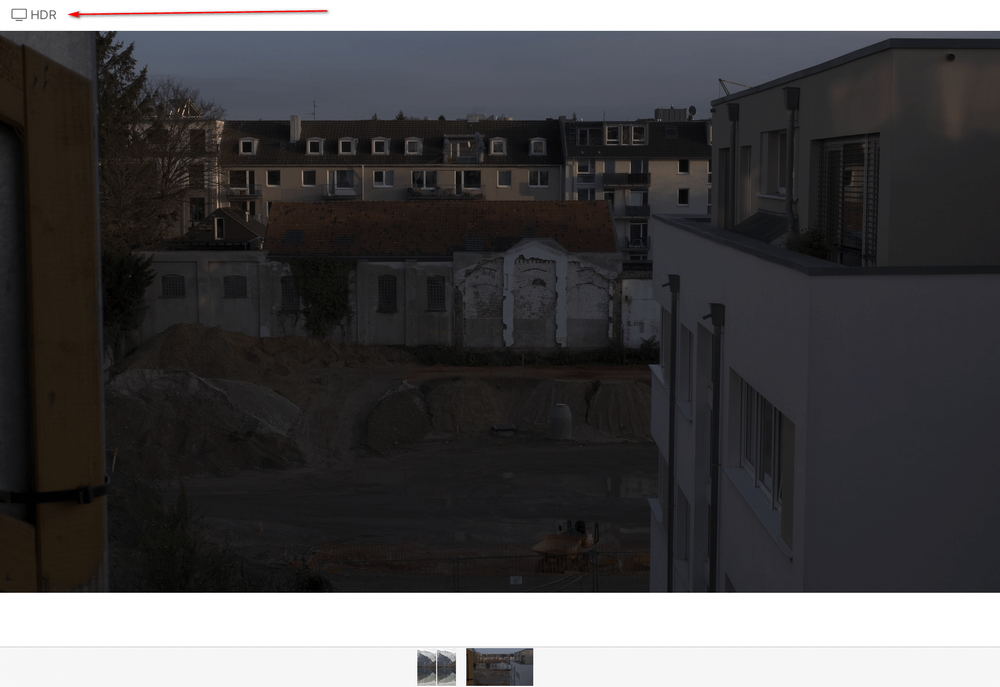 These features are of course also interesting for owners of an iPhone 12 Pro, which can also record in HDR.
Output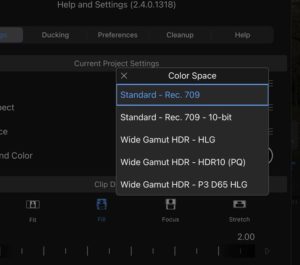 Of course, these capabilities are of little use if we cannot output the videos accordingly. LumaFusion provides several options for this.
Once in REC 709, i.e. standard, you can export. The HLG option is e.g. for the export to YouTube, but not all browsers can play it. HDR10 refers to the use on displays that use this standard, otherwise SDR is used for playback. And the last option is probably special for iMac and and the latest iPad displays.
All 3 options are also in 10-bit color depth. You can get the respective information about the clips via Info: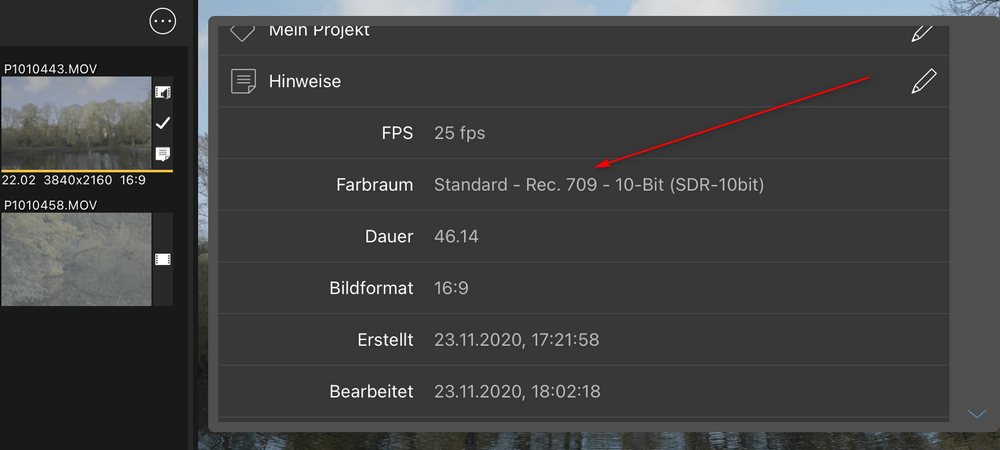 Output with transparency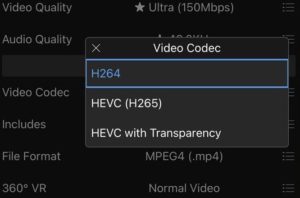 Also new is the output of a video with transparency. This works only with iOS 14 and allows the export as HEVC with transparency.
One use case would certainly be a complex title construction consisting of several layers. This can be output as a video with transparency and integrated into further projects. But then with the advantage that only one layer is needed or occupied.
Whether I will use this function often, I can not estimate yet.
Conclusion
The new version 2.4 offers some interesting new features. Especially the 10-bit option is the real progress for me. Besides the improvements mentioned here, there are also improvements in the Chroma and Luma Key function, which I have not used yet,
ciao tuxochd