Luminar 1.1 with background removal function for portraits released
|
Despite the adverse circumstances, the Skylum team has managed to complete another version of Luminar Neo.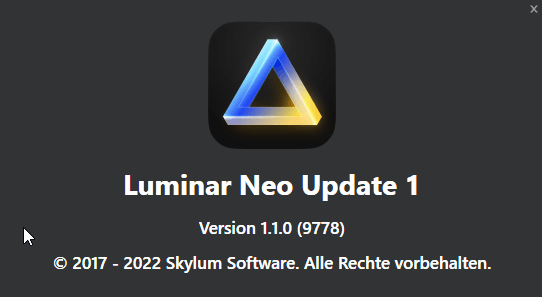 Skylum continues to work despite the Ukraine war and has implemented another function, namely you can now remove the background in Portraist and of course, that is part of it, replace it with another background. Thus this function joins the functions that mask specific parts of the image and replace them with another image (part) without much effort for the photographer.
This is the next step for the editing software Luminar NEO. Why this change was published as version 1.1 and not as version 1.0.8 only Skylum knows.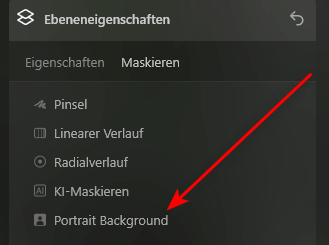 The new function is not to be found under the section Portrait but under the layer properties. And what I had available here was a pre-release version, so any optimization is certainly missing and yes now and then there was unfortunately a crash of the program under Windows.
From a handling standpoint, though, I might have wished that this function could also have been found under the Portrait Bokeh section, but even so, it's fine.
But let's take a look at the e-results, with the first focus of course being on the masking that the program finds: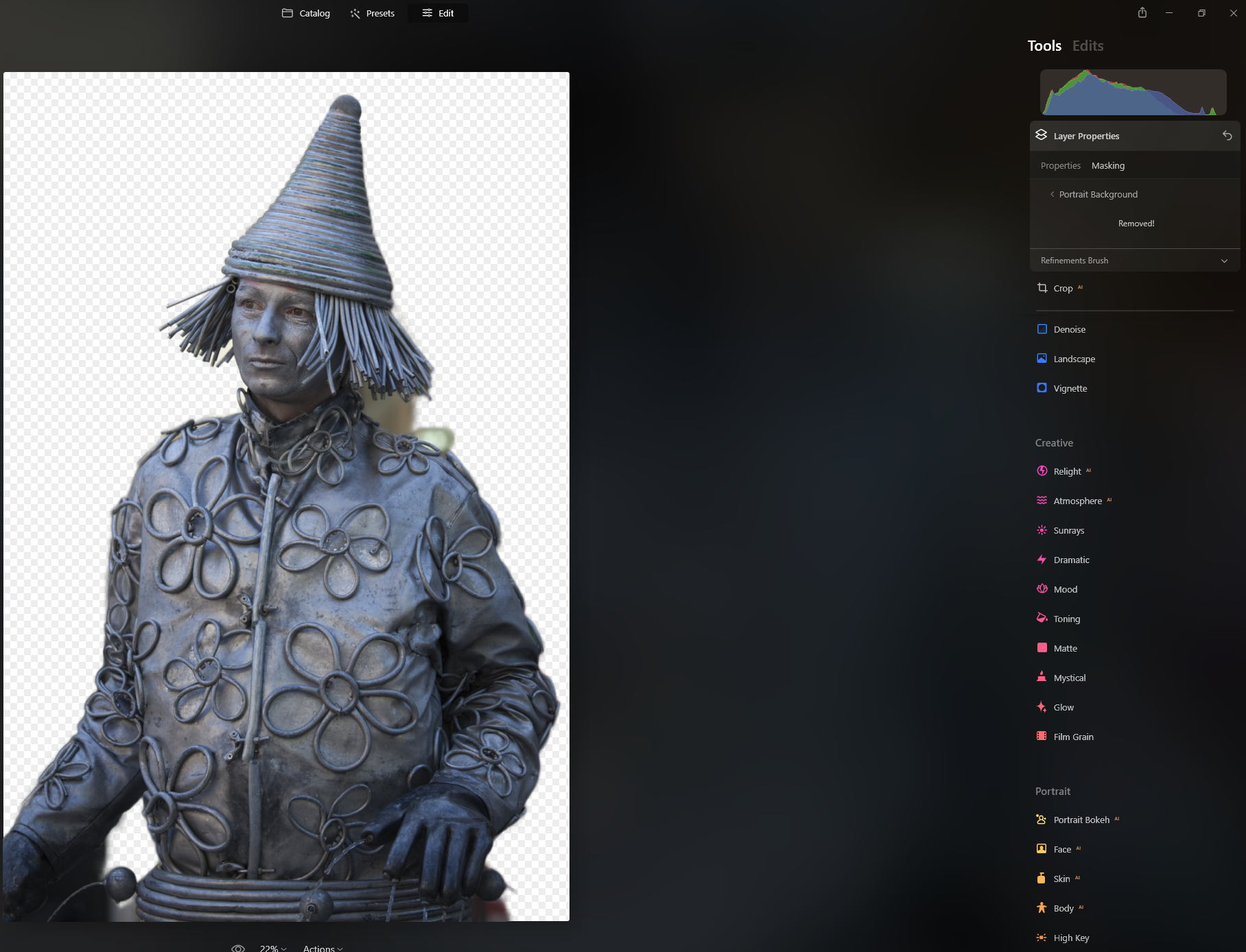 The masking is already quite good, and in this case finds the musician with accessories i.e. guitar and backpack. Accordingly, it is then easy to insert a different background. I just used some of the existing textures.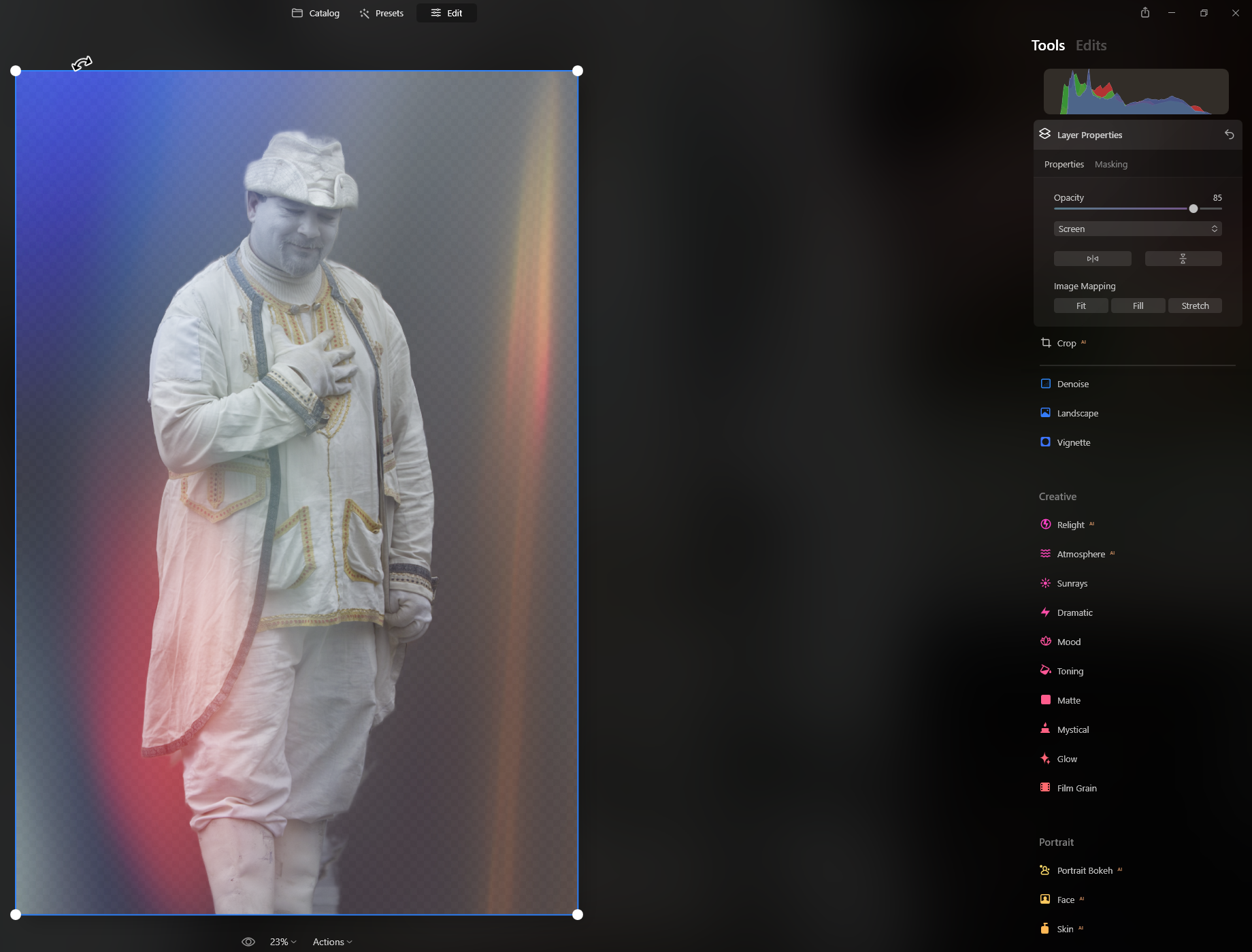 However I ask myself the question whether this function is really new, because also in the version 1.0.7 I can let masking make over the AI, and I such situations will recognize the Progrsamm a human being, as for example here: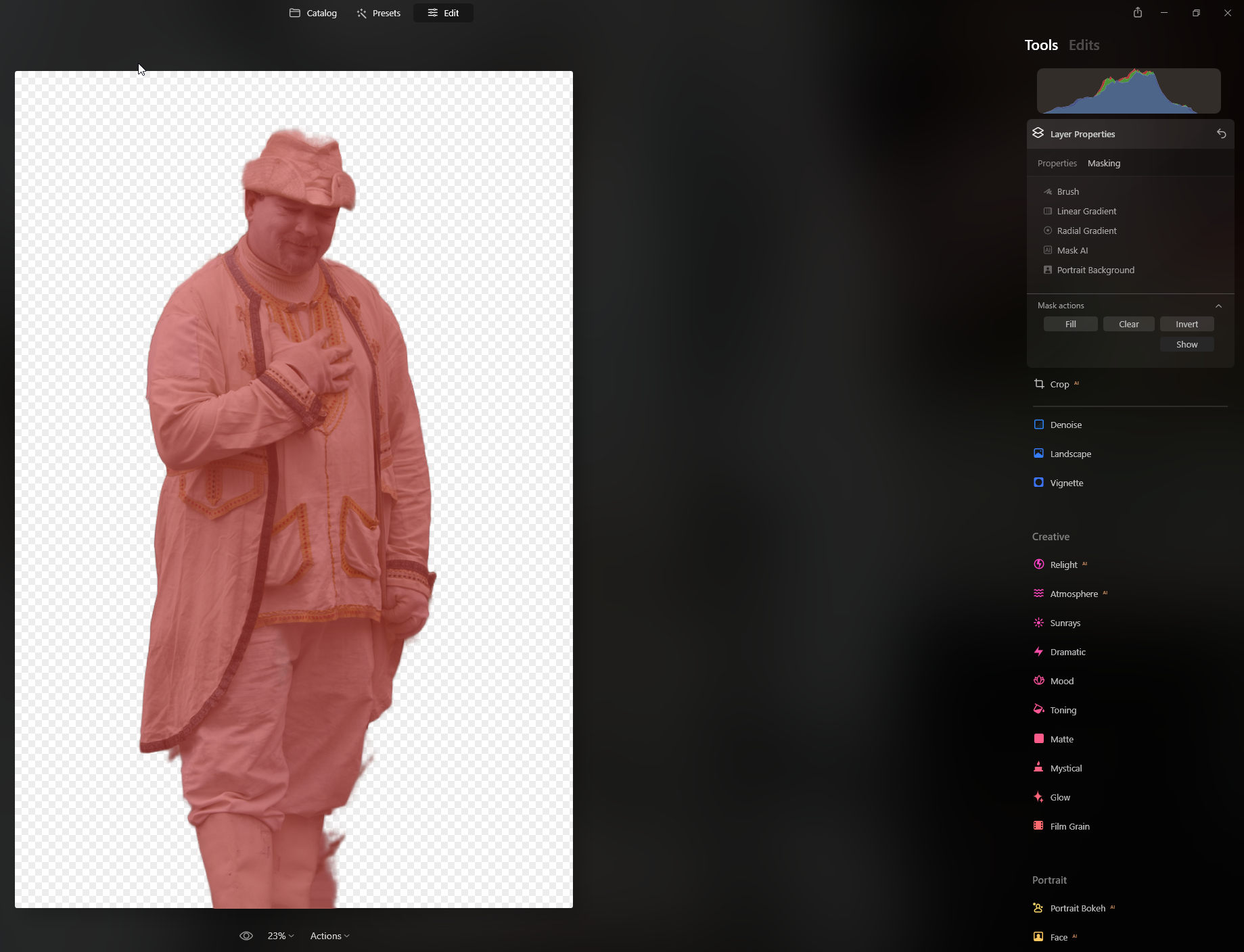 And then, of course, here I can also replace the background with a more pleasing one.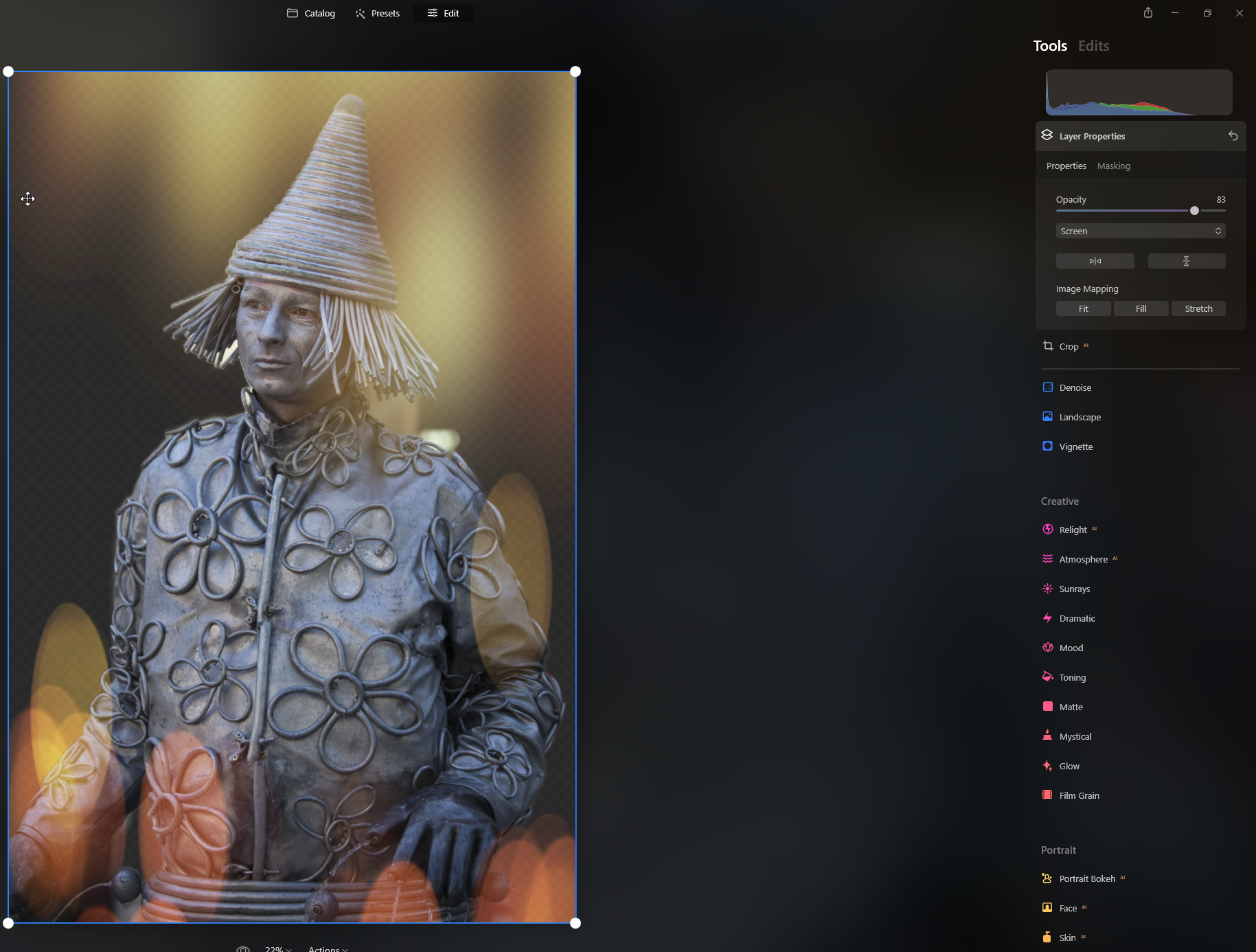 In this respect, this function was actually already in the Luminar version 1.0.7 available just not directly as a background remove.
Unfortunately you missed the "Summer Sales" and now Luminar NEO costs 89,– € regular. With the code TUXOCHENEO you get a discount of 10,– €.
ciao tuxoche