RavPower All-In-1 Filehub
|
The RavPower All-In-1 Filehub functions as a wireless router which allows you to share media and offers the capability to work as a powerbank.
Introduction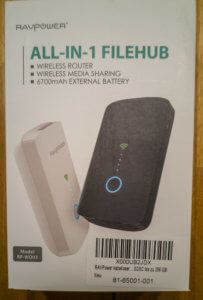 The RavPower All-In-1 Filehub is available in 2 versions. Once there is a version operating on both 2.4 Ghz and 5GHZ wireleass networks and the on i got is just for the standard wireless networks operatin on 2.4 Ghz. According to other reviews the version working with 5Ghz networks is not faster so i got the standard version which also is 25,– € less in price.
But whatfor a filehub which cannot establish an internet connection on its own, because there is no slot for a SIM card.
The main usage for this device is to backup your images and videos lets say on vacation without the help of a laptop. The other functions are nice but didn't affect the descision.
The device itsself is smaller than a regular smartphone but with more height.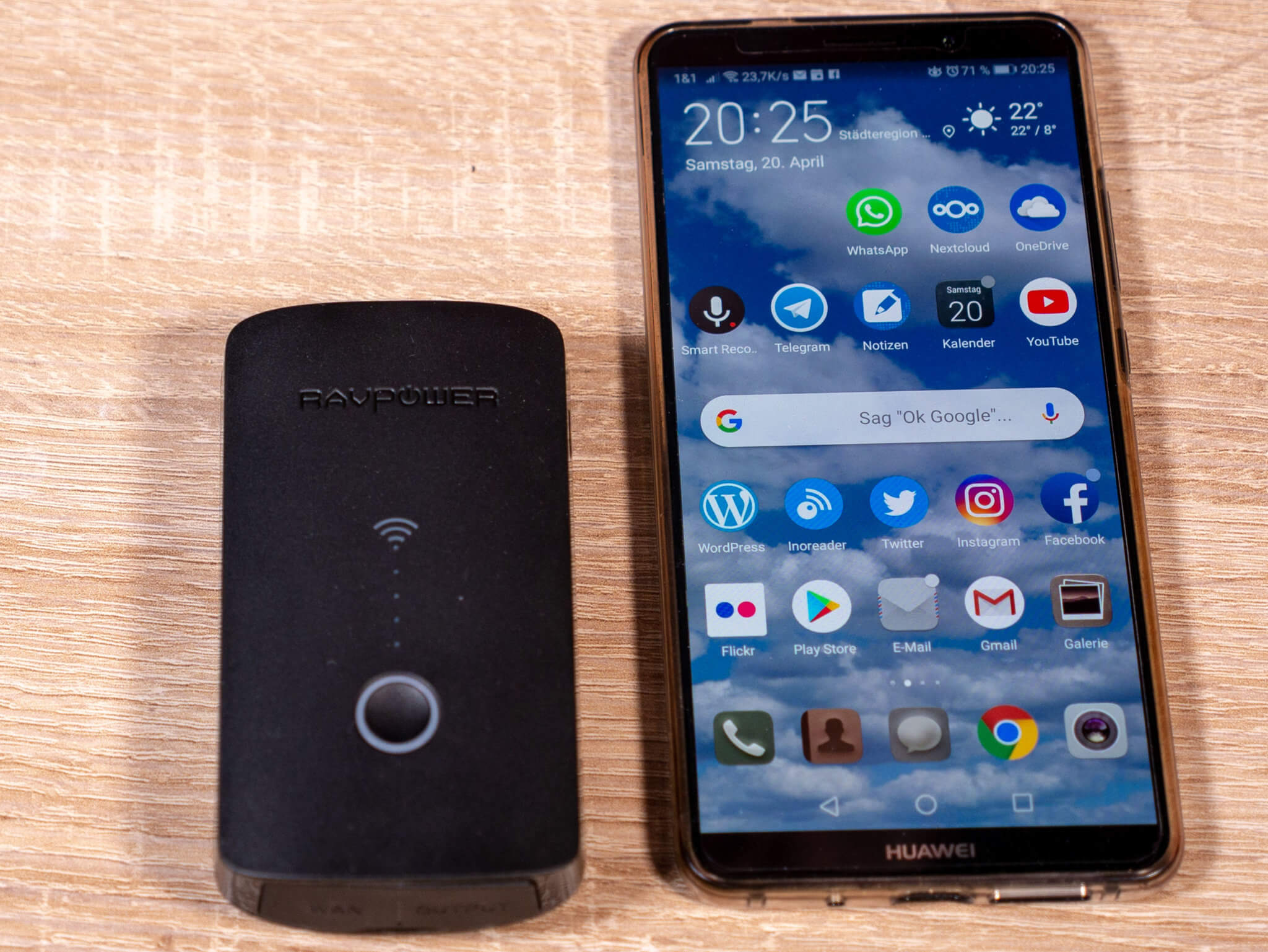 I did a small video on this device:
Configuration
The capability to seup a wireless network of your own and share an internet connection for a couple of devices might be very interesting in hotels where you have to pay for the internet connection.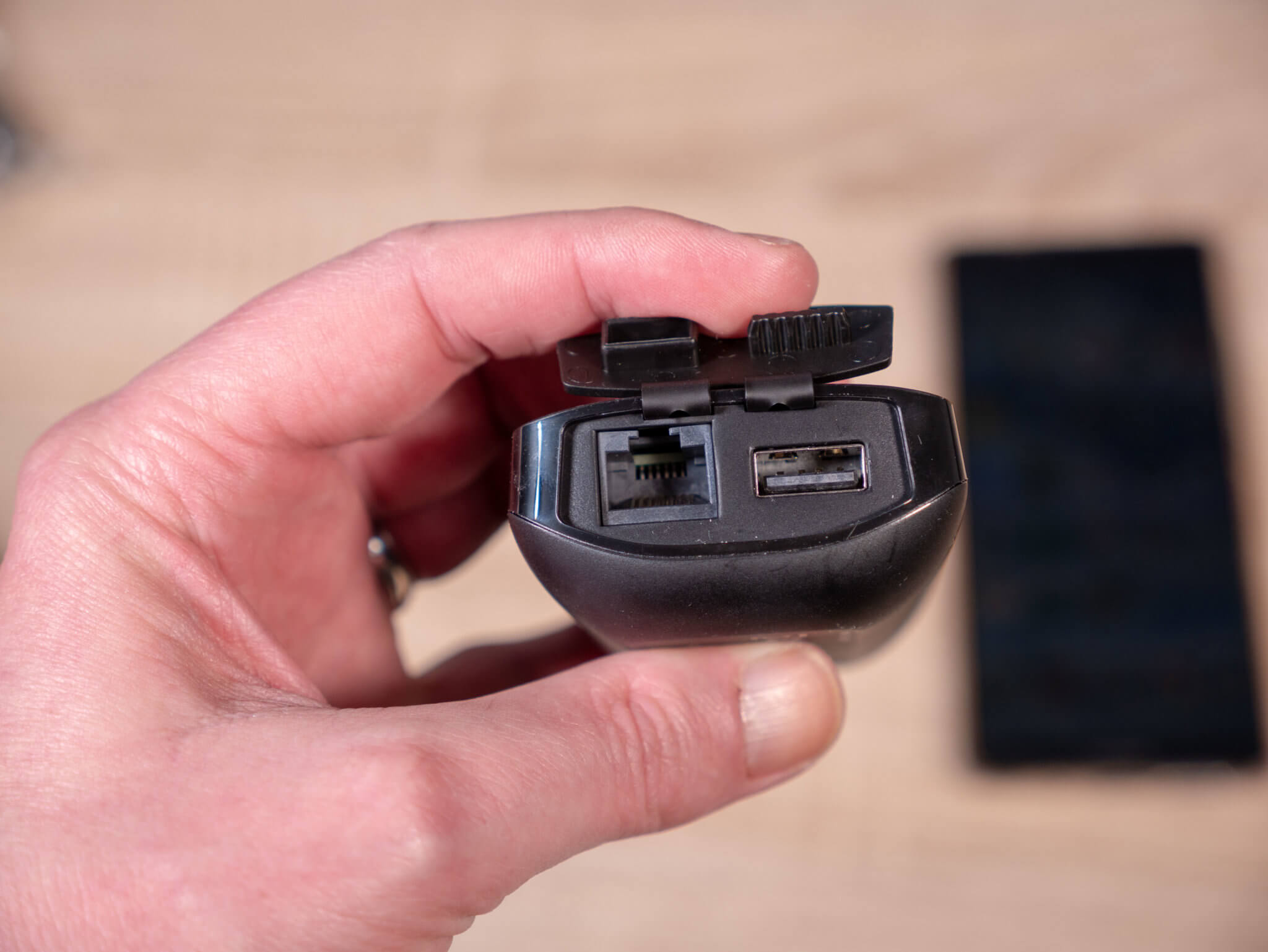 As you can see the devices offers a LAN connector to setup a bridge between the LAN network and a wireless connection. Besides this there is a USB connector which either can be used to charge another device (Powerbank) or to connect another devices like an external harddrive. On the opposite side there a slot for SD cards and since both of my cameras the Canon 6D MK  II and the Lumix G81 use these cards its ideal too me.
The App
To really make use of the device you need the app  FileHub Plus, which is available both for Android an iOS devcies.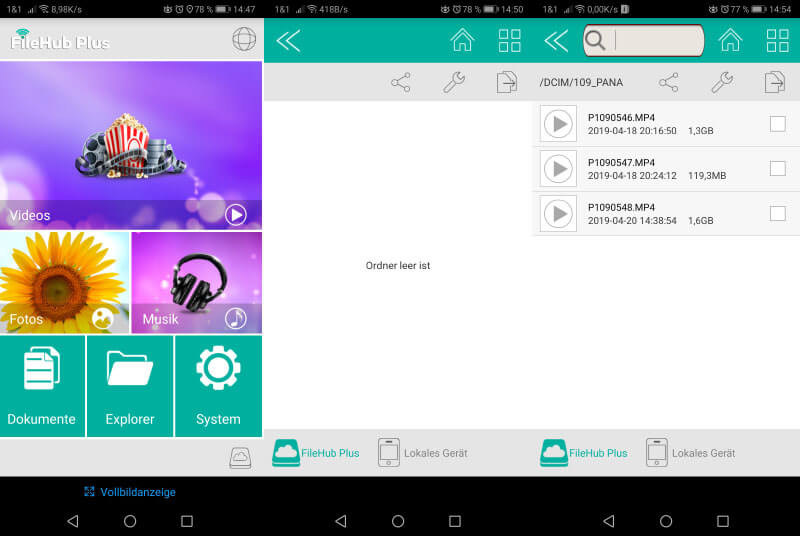 With this app it is now possible to copy the contents of a SD card right away to connected hard drive to have a backup. In this example i connected a regular Maxtor 2.5 " harddrive.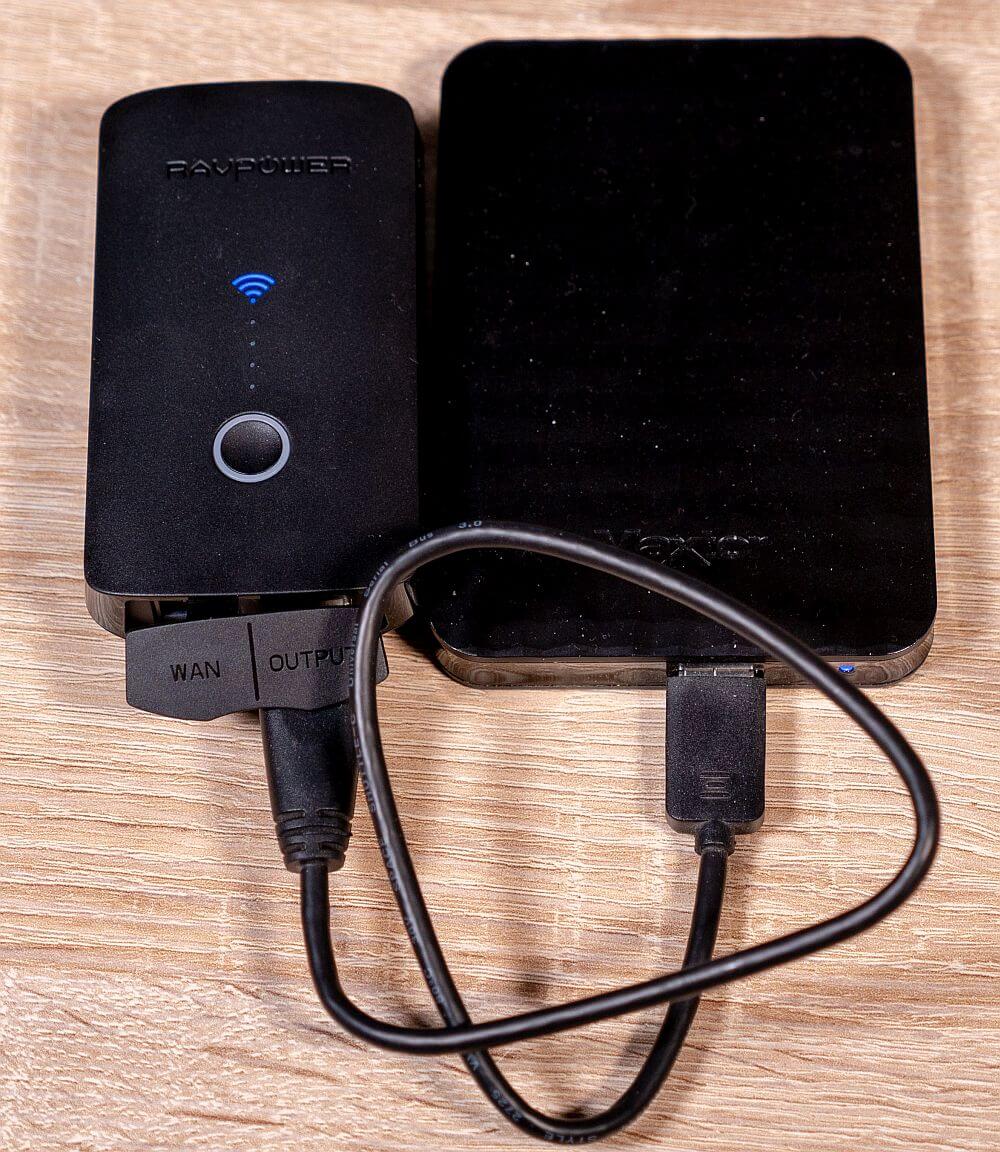 This works very fine even though copying large RAW files over a wireless network surely is not the fastest. But i copied 320 images (arround 6GB of data) in 8 min. to the connected harddrive. This is ok too me. Where the app failed is to copy larger files like you get while filming in 4K with the app Filmic Pro or the Lumix G81. Video files with arround 5 GB failed to copy.
What about OTG
Maybe you wonder why not using a USB-OTG capable device instaed of copying files over a relativly slow network.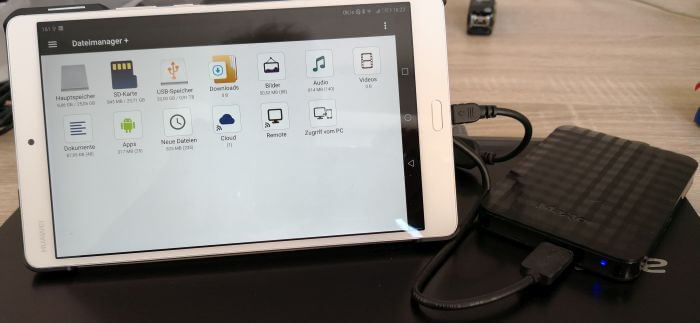 With a USB-OTG cable this works directly from a smartphone/tablet to a connected harddrive. But this option is limited to some Android devices but with the iPhone 6s there is no way to do this.
Because i'm planing to switch with my next smartphone to an iPhone this is a very important aspect and sice the app behaves identically on both systems this solution is an alternative.
Conclusion
The RavPower All-In-1 Filehub offers many functions but the important too me is to copy files directly from a SD memorycard to an external harddrive. This way i have a backup of my images/videos even on vacaion and even with a iPhone.
ciao tuxoche