Last week review 25-2019
|
Last week review 25-2019 and this week it was summer but almost too hot 😉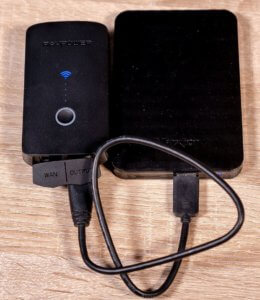 This week vacation was sort of a topic in particular how to backup your images without the need for laptop while on vacation. The RavPower All-In-1 Filehub offers this function for a very moderate price. The device can setup its WifI network and offers a USB connector for an external harddrive for backup purposes. In addtion the device has its own card slot for SD memory cards so you can copy your images from the memory card right away to the hard drive with the free app available for Android and iOS systems.  This makes the RavPower All-in-1 filehub very useful in combination with a iPhone 6s which doesn't allow to hookup an exertnal drive with a USB-OTG cable. The limitation to SD memory cards is no problem for me, because both of my cameras the Canon 6D MK II and the Lumix G81 use these cards.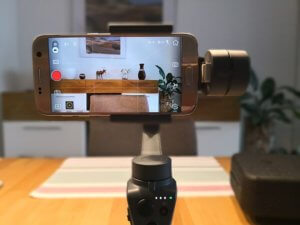 Last week there was an update for the DJI Go App for the Osmo Mobile 2 which i judged a little bit critical. The limitations were one of the reasons ti switch to an iPhone 6s. On the iPhone features like timelapse and hyperlapse just work even in 4K, while on the Huawei Mate 10 Pro i had quite some trouble since timelapse videos are recorded in 720p only.
With the update of the DJI Go App to version 3.5.2 now timelapse videos are recorded in 4K.
For a 4K video the DJI Go App has a bitrate of about  25 MBit/sec. which is good enough for posting on social media. With the  Filmic Pro App videos are recorded at a bitrate of arround  95 MBit/sec. with the same smartphone.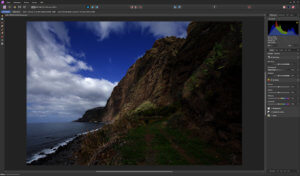 Then i reported in the last week review that Affinity Photo was released in a new version 1.7. I downloaded a trial version but i failed with the RAW files both from the Canon 6D MK II and my Lumix G81. The raw files were opend in a 32-bit mode which displayed the images way too darf, arround 2-3 EV. I tried a new installation, but this didn't help. I even tried to get help in the forum for Affinity, but this didn't help either. Meanwhile the trial period is over which is by the way 10 days only. Too bad but it seems that there is massive bug at least in the Windows version.
But anyway this was an interesting week  and I hope you like the blog posts and i'm looking forward to your questions and comments.
ciao tuxoche