Last week review 15-2019
|
Last week review 15-2019 and this week it was almost warm like in the early summer. This makes it pretty difficult to obey the the rule  #WeStayAtHome …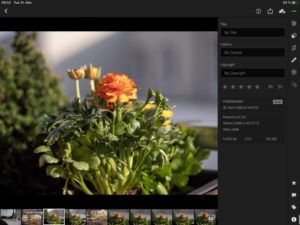 This week i reported on my experiences with Lightroom CC on my iPad Air. The iPad Air is without any doubt powerful enough to process raw files in Lightroom CC. And because of the larger display compared to a smartphone this works out pretty good.
And meanwhile Apple gave up the limitation that images could only be imported into Lightroom via the loop way Photos folders. Now you can import images right away into Lightroom CC directly from your memory card.
But anyway there are still two main restrictions the first one is your mobile conncection to upload larger size or number of images to the cloud. With the mainly used Adobe photography plan you only get 20GB of cloud space. And this might not be enough for a longer tour or a vacation if you plan to backup your images into the cloud. If you want to to do this or need this you might be happier with a 1TB of cloud space for addtional money.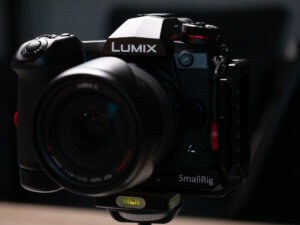 The i hope you collected a lot of easter eggs. I allowed myself 2 eastereggs. First of all i orderd the V-Log option for my Lumix G9. This new option was introduced with firmware version 2.0 along side with the option to record videos clips in 10-Bit, of course here you'll get the V-Log option too. And that was one of the reason to get the camera along with the price of under 1.000€. I will experiment with this option the next days.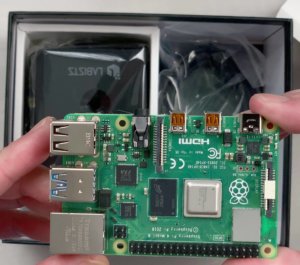 And in addition i reported that i host my own cloud system with the help of NextCloud. This worked out very good so far. Now i had the idea not to host the cloud with the help of an internet provider but here at home. This has the advantage to add more space to my cloud in any way i like it. Therefor i got myself a Raspberry Pi 4 which i plan to install in the next days.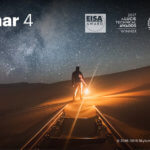 And at last Skylum offers an easter sale with a rebate of 15,– € on the regular price. If you order via this link you get an additional rebate of 10,– € and the code TUXOCHE. The sale is valid until April 14th.
I wish you a happy easter and even this year everything is different but just stay at home and stay healthy.
ciao tuxoche