Luminar AI Update 3 released
|
Skylum today released update 3 of their editing software Luminar AI.
Introduction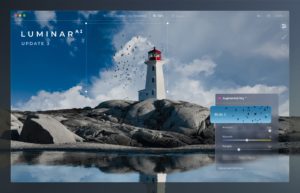 Almost 3 months after the last update, Luminar AI Update 3 was released today. While it lacks the most outstanding new features, it is a thorough maintenance of the software. This update is of course available for Mac and Windows and free for all licensees.
Otherwise you can either order Luminar AI via this link and should then with TUXOCHE a discount of 10, – €. If you want you can download a trial version to judge for yourself.
Then one can decide to use Luminar AI either as a standalone program or as a plugin for Lightroom Classic or Photoshop CC.
Innovations
I recorded a short video about this:
What I could not test due to lack of equipment is the M1 version of Luminar AI. This means that Luminar AI also runs as a native app for the Apple processors and no longer requires emulation.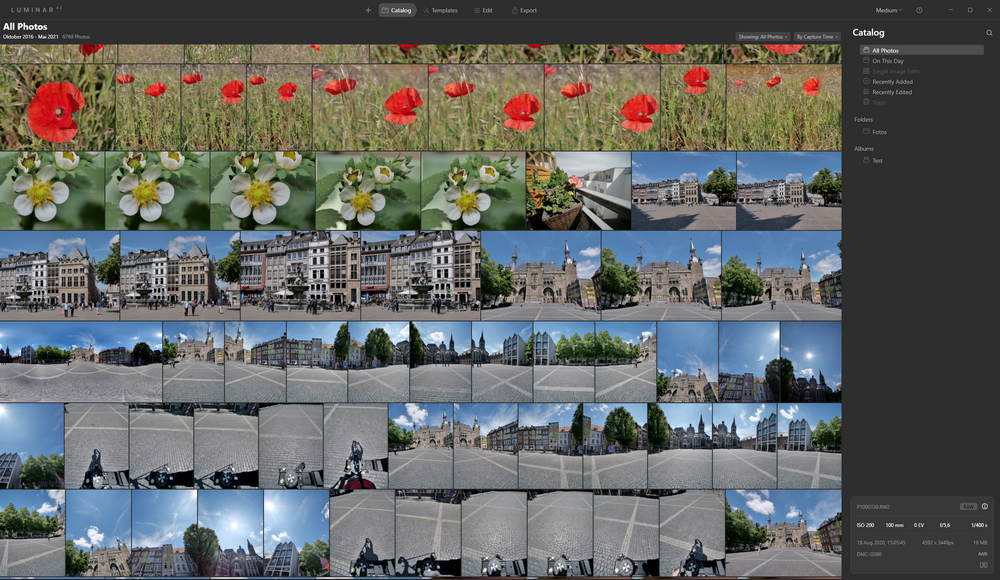 And speaking of Apple, Luminar AI now also supports the HEIF format. This means I can edit my making-of photos that are already made with the iPhone in Luminar AI as well.
Improvements in sky replacement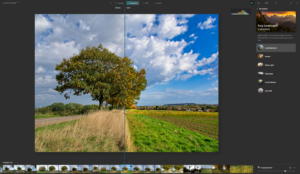 The detection of the sky area in an image has also been improved. This is a prerequisite for a more accurate replacement of the sky area in an image. And here a lot has been done, because even with the smallest details, especially with trees, the sky area is detected very accurately. This of course makes the replacement of the area much more accurate.
And the reflections on water surfaces that can be created by the clouds and sky areas used have also been improved at the same time.  Together with the also improved adjustment of the "lighting" in such images, this results in much more coherent images.
Conclusion
In addition, the browsing of templates and argumented objects has been improved and simplified. In general, the start of the program has also been accelerated, but there is still an effect that the view is lagging.
The update 3 does not bring any new features, if you disregard the M1 support, but essential detail improvements, which are almost more important than new features. But try it out and download the trial version.
ciao tuxoche