Last week review 19-2022
|
Hardly the vacation was over already it started and that directly with 2 contributions for this week 😉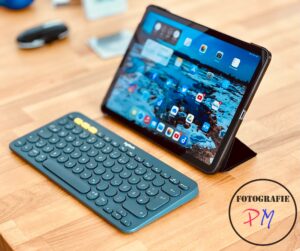 First there was my experience report on the Logitech K380 keyboard, which I had bought mainly as a supplement to the iPad. The keyboard fits wonderfully to the iPad in terms of size, since it has only slightly more dimensions in width, as the iPad itself.
The K380 is controlled via Bluetooth and, like the Logitech MX, can connect to a maximum of 3 devices, which can then be easily switched via 3 function keys. I now operate it not only on the iPad but also partly on a PC, so I do not have to deal with different sizes and sometimes different layouts.
This makes the K380 the ideal companion for tablets like the iPad Air and perhaps other tablets of the same size.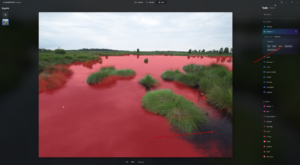 The 2nd event this week was the release of Luminar NEO 1.0.6 on Thursday. This update now includes the long awaited AI Mask feature. And after trying it out for the first time, I have to say that this feature works quite well already.
It is not perfect and sometimes not all parts of the image belonging to a certain object are captured by the AI Mask, but you can work with it quite well. Besides, you can still correct the masks manually.
The update is free of charge and if you don't have Luminar NEO yet, you can download a trial version from Skylum's site and judge for yourself.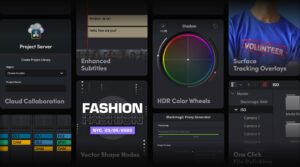 Blackmagic has 2 weeks ago the Da Vinci Resolve Beta 18 with new AI functions published or released. Now there will also be in the free Cersion a collaboration over a network, a feature that was previously reserved for the studio version.
And Blackmagic also relies on a cloud function, which is now also integrated into version 18. This will then be needed for collaborative work on a project.
All in all, another very eventful few weeks. I hope you enjoy the articles and look forward to your questions and comments.
ciao tuxoche