Keyboard for the iPad Air
|
For the PC, I already have the Logitech MX combination, with which I am very satisfied thanks to the switching option.
Introduction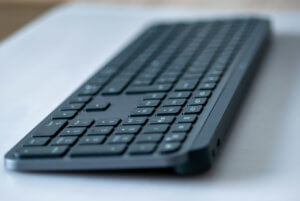 I am actually satisfied with the Logitech MX combination of keyboard and mouse. It's very good for typing on a Windows PC, but it's also very good for typing on a MacBook Air when the MacBook is connected to the big screen.
Thanks to the 3 device switching option, I can even use it to connect the iPad Air, but the iPad is either too small or the keyboard is too big. It just doesn't fit, so a smaller solution was needed for on the go. I just don't like using the on-screen keyboard that much.
The solution
During my research, I noticed the Logitech K380, which should fit well in terms of size. And also this keyboard can connect to 3 different devices and for each device there is a separate switch.
This makes it possible to switch to another device on the fly, which has proven useful with the Logitech MX combination quite often.
The Logitech K380 fits the iPad Air very well, as the keyboard is only slightly wider than the iPad in landscape mode. And typing is also very good with it.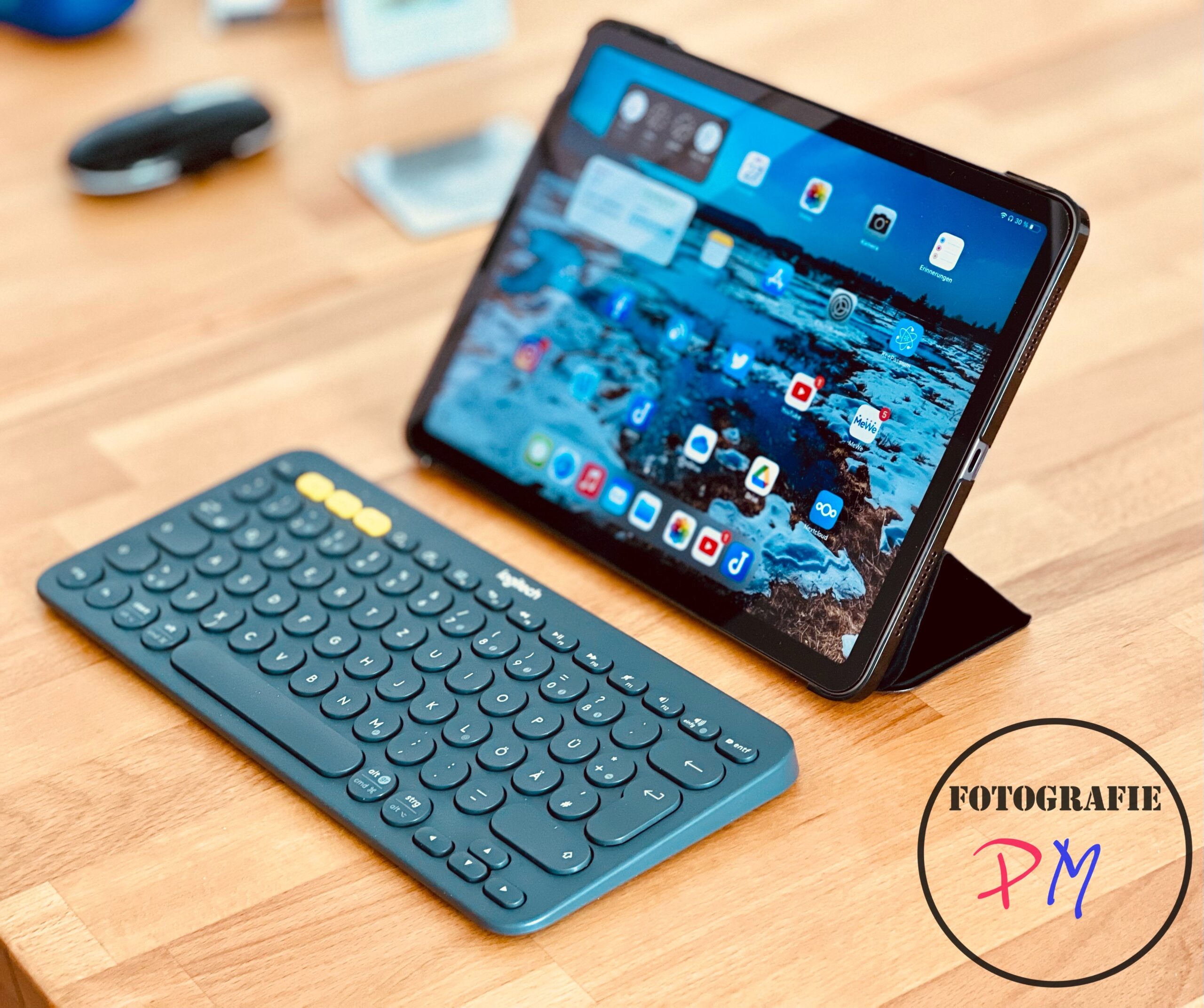 And of course the special keys also work, e.g. to change the volume or fast-forward music tracks. Thus, even longer texts can be typed comfortably with the K380. In any case, I find it more comfortable than the on-screen keyboard.
Setup
The setup is quick, as you only have to pair the device once. This is done by holding down one of the yellow buttons for about 3 seconds.
In contrast to the Logitech MX combination, the K380 has a very positive feature in my opinion: it is powered by standard batteries and does not rely on a built-in rechargeable battery.
Conclusion
For me, the Logitech K380 is the ideal complement to the iPad Air, as the size just fits and you can type much more comfortably than with the on-screen keyboard. It is small and compact, so you can really take it with you and the space requirement is kept within limits. After trying it for the first time, I'm thrilled. What do you think about such a keyboard as an addition to iPad or even other devices? Let me know and comment below with your experiences. Ciao tuxoche