Last week review 03-2022
|
Weekly review 03-2022 and it's just still too warm for the season, where is a real winter 🙁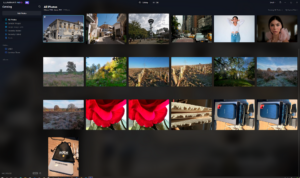 This week Skylum with its Luminar Neo application was in the foreground. As part of the Early Access program, another update has now been distributed, which of course contained a few bug fixes as usual.
In fact, I also had the impression that e.g. removing power lines went a bit faster than with the last version. However, the same problems remain, although that also seems to depend a bit on the overall motif. Of course, it is also difficult to find this line against different backgrounds and then mask it out cleanly.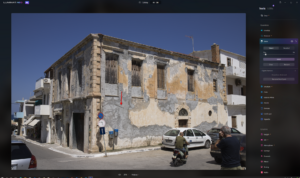 New to Luminar NEO is an app Luminar Share, which is available for both Android and iOS. You can share images from Luminar NEO to the smartphone, but also vice versa it is possible to export images from the smartphone to Luminar NEO. The latter even works with RAW, i.e. DNG files.
However, Luminar Share is still in the experimental stage, because you can not even delete images from the transferred images. And the sharing of images corresponds to the standard dialog from the operating system. So there is still a lot to do for Skylum
Then probably some things went wrong at Microsoft's patchday, because some updates led to partly serious problems, especially on servers. Microsoft will probably or has already withdrawn some updates. And afterwards a new patch, the patch to the patch, will be distributed. Bad story and unfortunately does not happen for the first time.
It is perhaps also not so simple with the many combinations and operating system variants.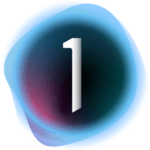 The image processing Capture One is available in some special versions for certain cameras, such as Fuji, Nikon and Sony. The manufacturer has now announced to phase out these software versions, which are limited to the one manufacturer. They want to make users an offer for Capture One Pro and users in the subscription model will continue to pay their subscription price.
However, efforts are also underway to offer the software in some form on iPad or iPhone.
All in all, another very eventful few weeks. I hope you enjoy the articles and look forward to your questions and comments.
ciao tuxoche