Last week review 38-2017
|
Last week review 38-2017 and this weekend feels a lot more like late summer  😉
This week we had the System Tray for the DJI Mavic Pro as a topic and therefor of course mainly video capturing. The systemtray which i bought at amazon costs a little less than 20,– € and consists mainly of two handgrips where the drone is fexed in between. This construction should offer smooth video capturing while you walk because it makes use of the built-in gimbal of the drone.
Connection to the smartphone is established via WiFi which is to be activated on the drone first before attaching the system tray. An activation of the Wifi featuere after attaching the tray to the drone is not possible, because you can't the button to do this.
The monitoring previews on the smartphone flickers but with a little bit of practise you'll get those smooth video capture you wanted. The built quality of the tray could be better in particular the mount for the smartphone but for less than 20,– € there is nothing qrong with it.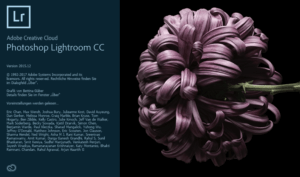 Last week there were rumors about a upcoming Adobe Lightroom version 7. Lightroom 6 /CC 2015 is arround for 2 years now, and a longer time ago i posted my wishes for new Lightroom version. Meanwhile Adobe admitted that Lightroom has a quite severe performance problem and they promised to work on it. A beta tester posted that at least local corrections are  tremendously improved. And the post states the wish that Adobe should place the link for the standalonbe version of Lightroom right on the website for the CC version, because right now this is hard to find. We have to wait and see which improvements will be implmented in the new version but the problem with the link to the standalone version indicates in my opinion that there will be no stanndalone version 7 of Lightroom.
Google released a new version of their image processing tool SnapSeed for Android. I use it pretty often and meanwhile it is mature.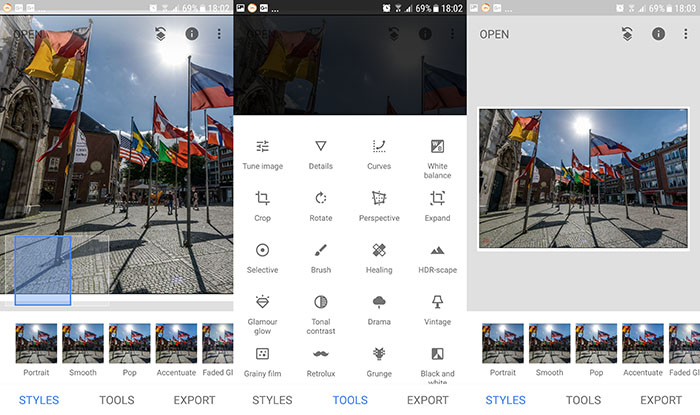 The new version doesn't implement new functions, only new looks are added. But in contrast to the Nik collections without any further development after Goole took over the software company, SnapSeed is activly developed.
But anyway this was an interesting week and I hope you like the blog posts and i'm looking forward to your questions and comments.
ciao tuxoche