Last week review 48-2107
|
Last week review 48-2107 and slowly the weather is turning to winter, friday we had the first snowflakes 😉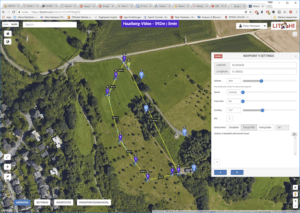 This week we had the drone as topic againand this time especially the waypoints which can be defined with the DJ Go App and the Litchi App and afterwards fly away. Just to foreclose at this point the Litchi App is easier to handle. With the DJI App you first have to fly from waypoint to waypoint and sort of register the waypoints, while with Litchi you can define your waypoints and the complete filght tour in your browser in a pc or your tablet
Planing your air route at home demands knowledge of the terrain you plan to overfly, in partucilar trees and power poles and other obstacles. On the other hand  this app allows you to trigger certain actions on every waypoint for example capturing a picture or even a full panorama. And of course you can control capturing a video clip with smooth curves.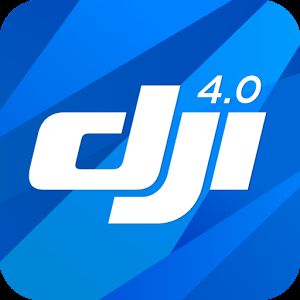 And talking about DJI and drones this week DJI released repeatedly version 4.18 of their app for Android operating systems. There were some problems with the video coming from the drone. But in combination with the new firmware version 1.4.1.0 for the DJI Mavic Pro released earlier and the new app the DJI Mavic Pro now is capable of capturing panoramas. But because of the weather conditions with heavy wind and rain it wasn't possible so far to try out the new function, it would have been too risky even to start a drone. But as soon as possible i will start my drone and try out the panoarama function with the DJI Go App and compare it to the functions implemented in the Litchi app.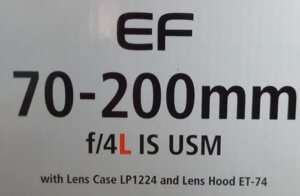 Maybe you remeber my german blog post about the new  Telezoom where i posted about the Canon 4.5-5.6/100-400mm zoom lens which was bought to substitute my Canon 70-200/4.0 L IS USM zoom lens. Now i sold the Canon 100-400mm lens mainly because i don't focal lengths above 250mm if you don't, consider visits to animal parks. I bought a new 70-200/4.0 L IS again which should allow it to do a foto tour with a Canon 16-35/4.0 L IS as a wide angle lens and do without my Canon 24-70/4.0 L IS lens.
For my  Canon 70-200/4.0 L IS is need a tripd mount and i'm set. I'm not getting the original Canon one because i think the ones from third companiers are as good.
But anyway this was an interesting week and I hope you like the blog posts and i'm looking forward to your questions and comments.
ciao tuxoche