Adobe Premiere Clip 1.01 released
|
This week seems to be Adobe week, because shortly after the release of the new Photoshop CC version they released Adobe Premiere Clip. 😉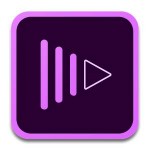 Looking at the offcial publishing date the release of Adobe Premiere Clip was done on june 20th, but til yesterday my smartphone didn't report any available update for the app. Aobe PRemiere Clip now is available in version 1.01 for Android systems and version 2.2 for iOS systems.
With this new version Adobe added a couple of new features to the app, so just take a short look at it.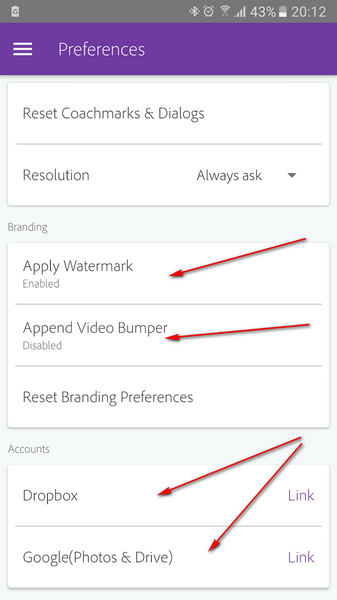 First of all Adobe added a function to download fotos or videos from a  DropBox , googleDrive or Google Photos cloud storage. You just have to authenticate your cloud storage for use with Adobe Premiere Clip. If there is a client running on the smartphone there is no additional login process required.
After aktiviating a DropBox or Google Drive/Google Photos link images and videos can be used from this storage besides any file from the local device. But this is a one-way ticket, because storing/sharing a final video on this storage is not possible, you only could store it via Adobe Cloud ro share it via  Twitter .
But you might notice 2 additional option in the screenshot, that is "Watermark" and "Video-Bumper". With these 2 options you're able to personalize your videos. I use such a logo for my tutorials on my Youtoube videochannel.
Such a logo can be inserted very easily as a watermark.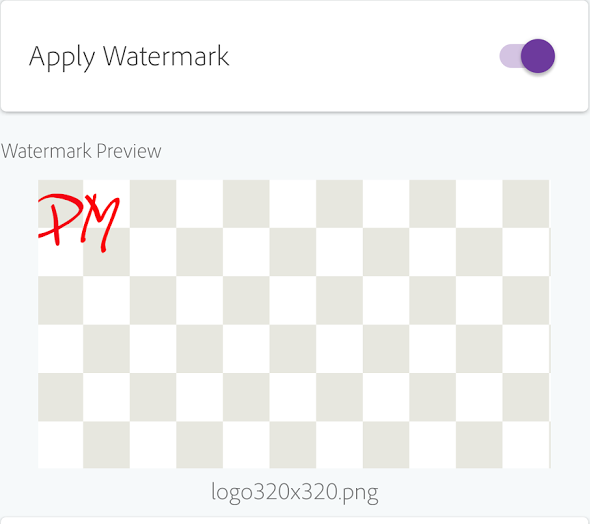 But i didn't find an option to lets say position the logo in the lower right corner or somewhere else. Activate the option "Add watermark" and the logo is copied into the final video.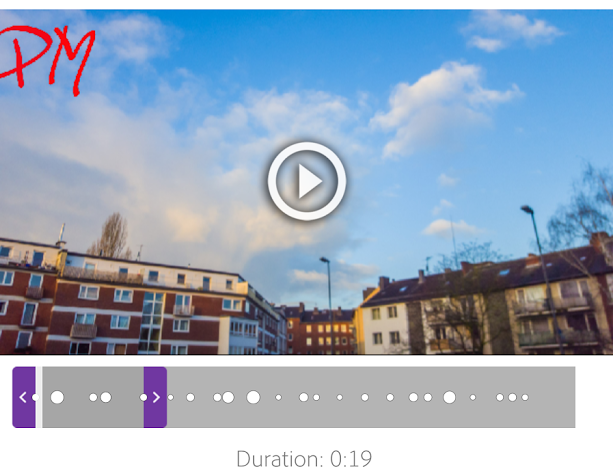 Of course the logo must have a transparent background to work out properly. What i miss is an option to scale the logo according to export size.
With the new option  "Video Bumper anhängen" you can add an outro to your video maybe with additional copyright or other hints. This video bumper could be stored on the available cloud storage. The default bumper adds an advertisement for the product of course 😉
In my last blog post about Adobe Premiere Clip i reviewed that for adding photos to your clip Lightroom Mobile isn't available as a source of maybe RAW files. All apps showed up able to capture images but not Lightroom Mobile.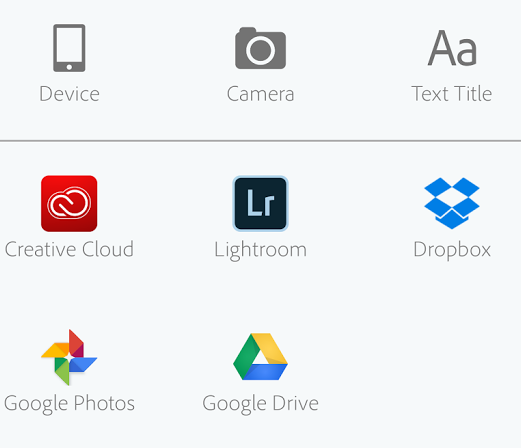 Now Lightroom Mobile is one of the available options, but as a cloud storage only just like DropBox or Google Photos. Choosing the camera the following dialog will pop up: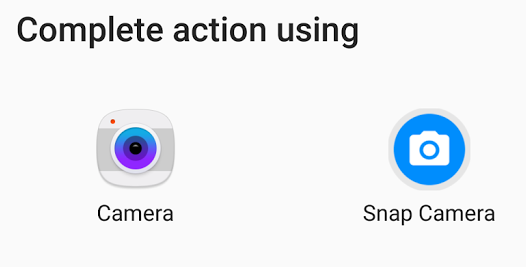 Lightroom Mobile still is missing, even though it is installed on this smartphone 😉 Since Adnroid 6.0 it's much easier to shoot RAW even with the regular camera app, but not offering Lightroom Mobile seems to be a little bit funny.
What's left is my tablet still not being comaptible for Adobe Premiere Clip. And takeing over a collection from Lightroom still requires an internet connection to Creative Cloud.
Too me the update is well done, in particular the option for adding a watermark to the video.
What do you think about the new features? Would you edit a small video with Adobe PRemiere Clip? Just let me know and place your comments. interlasst mir doch gerne eure Kommentare und Fragen.
ciao tuxoche