Lightroom Mobile 2.0 finally is available
|
Post update on 14.Aug.2016
Lightroom Mobile 2.0 finally is available and this time the blog post will probably not been deleted after a short time, because you download the app in the Google Play Store.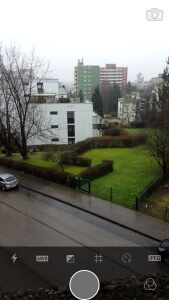 After downloading  the app Adobe blog post was publised.
There is in-app caamera now available which also is able to capture image in RAW, meaning DNG file format. You have different options in the camera, like exposure correction, handling the white balance, you have a self timer. You can switch between JPG or RAW format, by default the camera is set to JPEG. But just like with Adobe Premiere Clip Adobe makes a difference. On my Samsung S6 the in-app camera is available, on my tablet you won't find a camera. ;-(
One thing is really an improvement, your able to copy settings in the develop modul from one image to another, which can save time, if you have a couple of similar pictures.
The Dehaze function introduced with Lightroom CC lately is now available in the mobile version too.  But adding this functions leads to a question, why implementing such a tool in the mobile version and Lighhtroom mobile is free since version 1.4 and users who bought the regular Lightroom 6 version aren't able to use this function. To me this is not well done Adobe. Maybe Adobe should include the DeHaze function in the next Lightroom 6 release, if there will be any version.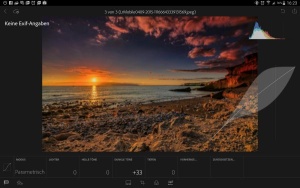 With the announced split-toning tool you can change the color of highlights/shadows serperatly and very easy.en.
The tool for the gradiation curce is easier to handle, you can alter overall contrast and work out shadows and highlights pretty easy.
What i couldn't check out is the sharing of images with Adobe Premiere Clip, because this app so far can't be installed on a tablet. So i have to check out this one later, but i don't like working in Lightroom on a smartphone that much. Also i have to check the in-app camera compared to apps like Snap-Camera in functions and image results. But this i have to do from a tripod.
Now i doubt the necessity to delete the article from friday, which was published by accident and today do the release. I'll guess the apps were ready, because the update for Adobe Premiere Clip was available in the early morning.
The improvements are well done and including an in-app camera was a good decision. But including the DeHaze function in a free app and keeping users away from this function paying for their Lightroom is not ok. What do you think about the new version and the sharing connection to Adobe PRemiere Clip. I'm looking forward to your comments and your questions.
ciao tuxoche