Last week review 21-2022
|
Last week review 21-2022 and this week we had at least some of the much needed rainfall, but partly too much in too short a time 🙁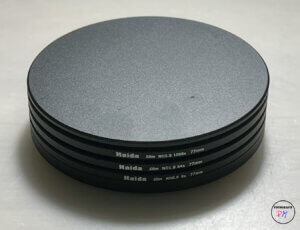 This week I reported about the Haida gray filter set that I bought after the disappointment with the Rollei set. Maybe disappointment is too harsh, but it should be possible to make a filter with an extension factor of 1000x so neutral that it can also be used for JPG shots.
And that's exactly what Haida has done with this set. The construction is the same, all 3 filters are screwed together and provided with caps, so that the complete filter set takes up hardly any space in the photo bag.
photo bag needs. And like the set that I owned before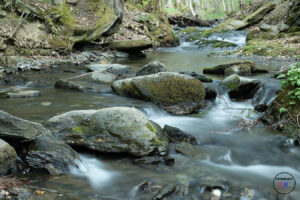 for the mFT equipment, the Haida filters are really to be called color neutral, there is hardly any deviation between the shot without and the one with filter.
And the shots you can achieve with them speak for themselves then. And with a set of an 8x, 64x and the already mentioned 1000x filter, one is very well positioned and is a combination that has proven itself in practice.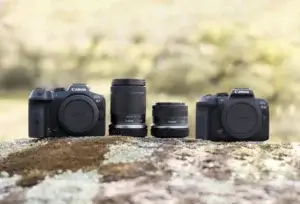 Then Canon has presented this week then 2 cameras for the RF connection in the APS-C format, the Canon R7 and the Canon R10. And again there is an adapter so you can use EOS EF lenses. At the same time 2 lenses for APS-C were introduced, the 18-150mm/3.5-6.3 and a 15-45mm/4.5-6.3. The R7 has a 32.5 MPIxel sensor wärhend the smaller R10 with a 24 MPIx sensor comes along. Features like HDR, stacking, fast frame rate and of course video up to 4K/60 round out the picture. However, the latter is provided with a rather hefty crop on the R10. The development is quite consistent.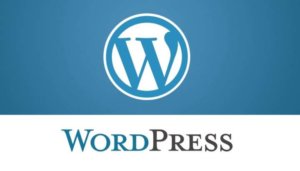 WordPress 6.0 aka Arturo was also released this week. With template switching, better blocks, better performance and well over a total of 1,000 improvements and fixes, this is the 2nd major release in 2022.
After a backup of the database and if necessary the whole installation you should upgrade to the new Version.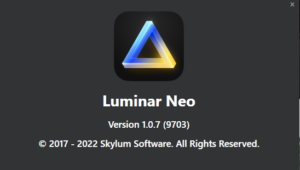 Then there is news from Skylum or Luminar NEO. The program is currently offered in the context of a "Summer Sales" until 10.06. at lower prices. There you can buy the Luminar NEO license for 64 instead of 79,– € regular.
And Skylum relased the version 1.0.7 for Luminar NEO which mainyl corrects some errors.
The last published version 1.0.6 has also implemented the AI masks , so that you can really use Luinar NEO for an independent RAW development. Of course you can also download a trial version and see for yourself.
All in all again very eventful weeks. I hope you enjoy the articles and look forward to your questions and comments.
ciao tuxoche