Chaning to a mFT system
|
Post update on 01.Aug.2020
I reported a couple times here on the blog about my experiences with a mFT system, but i always kept my fuul-frame Canon equipment. But now i made a decision and sold my Canon camera and lenses.
My digital background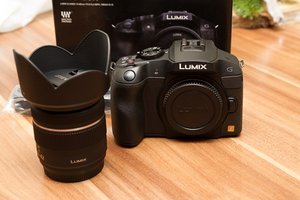 I started with a digital SLW system with the Canon 400D and with the Canon 40D i switched over to the Canon 5D MK II which was my camera a little bit more than a decade. At last i gave the full-frame another chance and got myswelf the Canon 6D MK II at the end of 2018.
Back in 2014 i got into mFT system with the Lumix G6 and build a complete system arround it. Besides the leight weight of the system video got more and more important too me. And on this side Canon was poorly positioned at this time.
The qualitiy requirements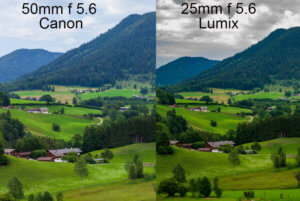 Using both systems at the same time was a little bit annoying ut i wans't ready yet to do a complete switch. When i got the Lumix G81 i still was using both systems an short trips or on vaccations. Mainly the Lumix was used for videos and the Canon system for still photography.
Using both systems lead into having images shot on both systems at the same time and nearly the same conditions. And comparing the results for the Canon and the Lumix systems i got more and more into it the the differences between both systems are more or less marginal.
Of course higher ISO settings or images with a shalower depth of field are easier done with a full-frame camera but also a mFT sensor can cope with higher ISO settings.
Wanted: The hybrid camera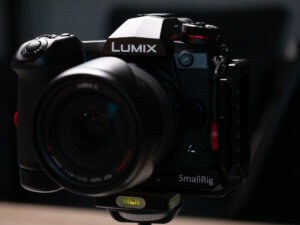 I was searching for a camera with very good still photography capabilities and good video options. The Lumix G81 already was pretty good in both categories, but a little bit more resolution and higher bitrates for video would have been nice.
A Canon EOS-R was no option because this would have benn equal to a complet system change and for video it would have been a step backwards because of the severe crop for 4K video. The Nikon Z6 looked good but a better video quality required an external HDMI recorder. So i almost decided to get myself a Lumix GH5.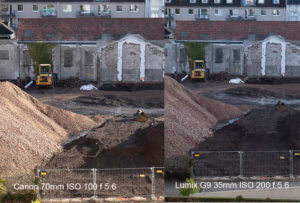 At the end of last year Panasonic published the firmware update 2.0 for the Lumix G9 and in addition the camera was sold at a very fair price under 1.000,– € because of a cashback offer. For this price this was the camera i was searching for. A higher resolution, 4K video recording up to 60fps and for fuul HD even slow motion with up to 180fps. In addition the firmware offered the 10-Bit option and the ability to record videos with V-LOG.
And comparing the image quality the differences to the Lumix G9 are even less if you use a high quality lens like 2.8/12-35mm.
Perspektive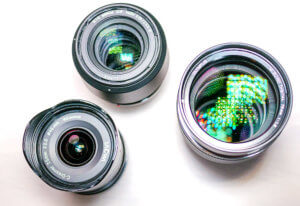 I then sold my complete Canon equipment mainly because the prices for used equipment were dropping. Now i'm happy using a msall Tenba backpack i can carry the Lumix G9, Panasonic 7-14mm/4.0, 12-35mm/2.8, 35-100mm/2.8, 100-300mm/4-5.6 and the 45mm/2.8 Macro . And one or two prime lenses will aslo fit in this bag.
With this equipment i'm all set both for stills photography and for video and i miss nothing.
ciao tuxoche