The Quntis LED monitor lamp
|
I think BenQ had made the beginning with LED monitor lights and meanwhile there are such lights from different manufacturers.
Introduction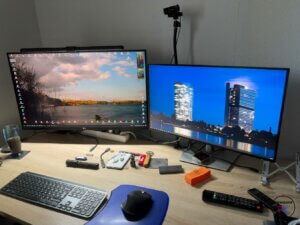 Back when BenQ came out with its first monitor light, the first was relatively expensive and secondly it wouldn't have fit on my Dell U2711 at the time. This one had a relatively wide bezel and unfortunately it was too thick.
Now, however, with the Dell U2722DE I was in possession of a monitor that had a correspondingly slim frame and also very thin display. And so I compared and finally ended up with the Qunits LED light.
Details
But let's get to the light itself. I have recorded a small video, so you get a better impression:
The lamp is just under 52 cm long and thus fits on Mponitore of 22-27 inch diagonal. With just under 50, – € but is a good deal cheaper than the competitor from BenQ.
The holder with a counterweight is designed for widths from 1.5 to a maximum of 3.5 cm. The rod-shaped lamp is only inserted there,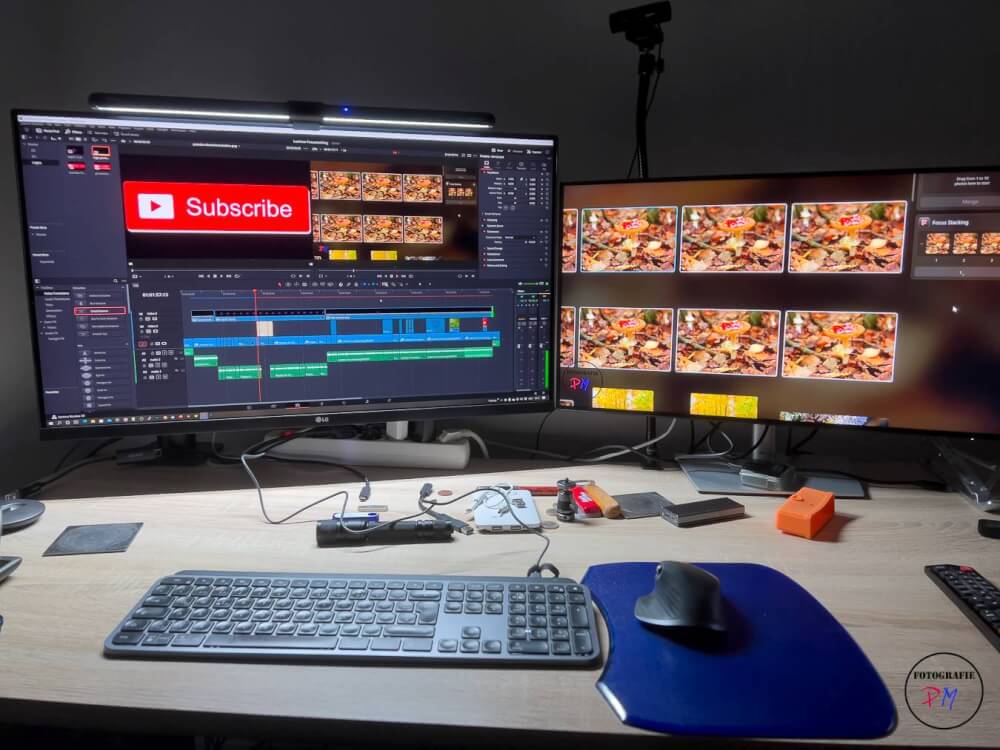 The illumination is just perfect and as you can see here, the lamp also fits very well with my LG 32 UN880B.
The work surface in front of the monitor is thus very evenly illuminated.
The lamp is powered via USB. There is a matching cable with USB-C connector on the lamp side and USB-A on the other side.
Operation
In itself, there is not much to operate. In addition to the on/off switch, there is only the switch for automatic brightness. I always have it on, then the lamp adjusts the brightness to the environment.
There is also a switch for manual brightness control and color temperature. This goes from warm-white, so Kunstlich character with slightly reddish coloring to cold-white, that probably rather corresponds to daylight. I always switched on the latter.
Conclusion
The Quntis LED delivers good results at a very reasonable price and in my view it is not necessary to put but the twice as expensive counterpart from BenQ.
ciao tuxoche