Canon DPP raw converter
|
Canon's DPP raw converter sometimes isn't payed that much attention, because it is bundled with every Canon camera you'll buy and the most recent version can be downloaded from Canon's service portal.
Introduction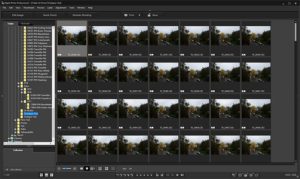 Maybe you wan't to ask why doing a blog post about teh Canon DPP software, which doesn't offer any remarkable features. But maybe missing features other software will offer it should be a good start for comparing free or even open source software against those software you'll have to buy or license in other forms and what you'll get more with this software.
The DPP software can be installed standalone or in combination with other tools like a file-browser or Canon's own tether software. The software is free of charge and available for Windows and Mac operating systems.
Of course the software from the camera manufacturer has one main advantage to support all features of newer cameras. This can't be done by other software like Lightroom, where Adobe advises for the Canon 5D MK IV to use DPP to convert the raw image to a Tiff file before using Lightroom for other post processing.
RAW converter only
canon's DPP software is basically a raw converter only without any managing functions, which isn't bad for a free of charge tool. If you need the DAM functions you have to do them outside DPP like with iMatch for example.
From the file browser you can start processing the raw files immediately.
DPP offers all processing functions you would expect from a raw converter. If you're satisfied with the results, you can save the image and store the development settings into a seperate file. And of course DPP offers a function to remove dust locally (there is a special function to overlay the image with a camera based dust removal image)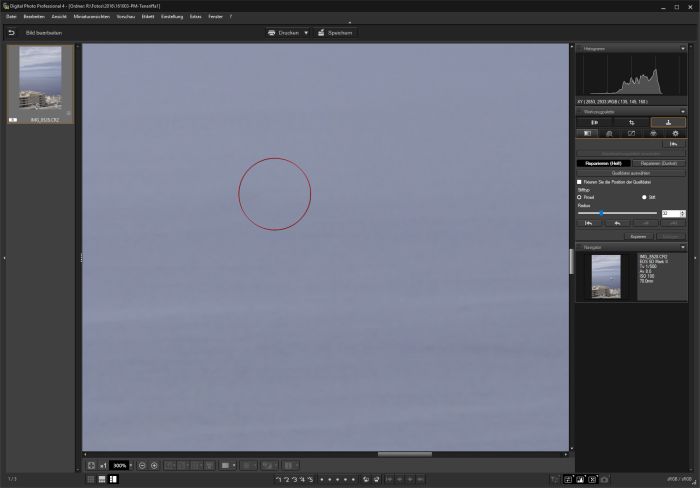 Like other raw converters DPP can reduce noise in your images captured with higher ISO settings, and the results are pretty good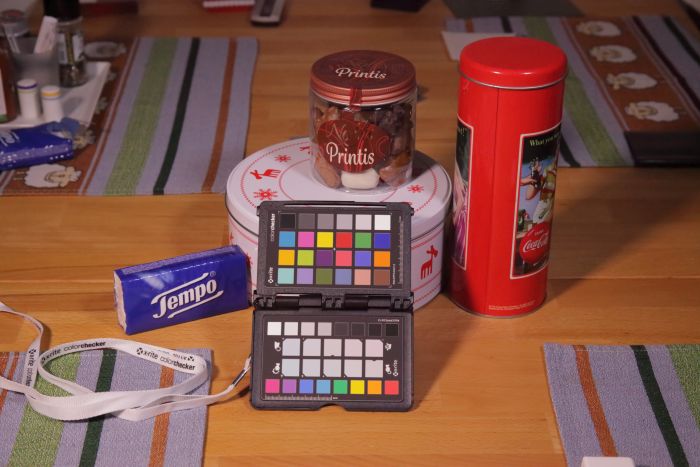 Compared to the results in Lightroom the results look better even if you didn't touch the image so far. But DPP can read out the camera settings for noise reduction out of the raw files.
No DAM functions
DPP doesn't have any functions to manage your images like you might know this from Lightroom. You can add Häkchen and mark the images with numbers from 1-5. In the file browser you can filter these items, but this is far away from any manageing functions.
DPP supports collections, meaning you can add images from different folders to one collection. This adds another criteria besides the folder hirarchy. But since the window is not dockable you probably won't add a lot of collections.
Output options
DPP is capable to output your developed raw files to JPEG and Tiff, the later later one of course also in 16-Bit tiff. At the same time you can reduce the dimensions of the exporterd image and by choosing JPEG you also can alter the JPEG quality to further reduce the image size.
To post a number DPP needs for a batch conversion of 134 raw files to full sized JPEG's 16:28 min. on a 8-core Ryzen CPU.
What i don't like
DPP is a solid and stable raw converter for Canon raw files, but if you alter parameters like contrast or saturation in a raw file und save the result DPP will alter the raw file. The following example shows this effect:

With this feature DPP isn't a so called non-destructive raw converter, not basically bad but it might bother if you plan to change to another software some day.
HDR
More and more RAW converters offer additional tools, just like in this case where DPP offers a tool to combine images from an exposure bracketing series to an HDR image. You can choose the files from the series just like shown in this example.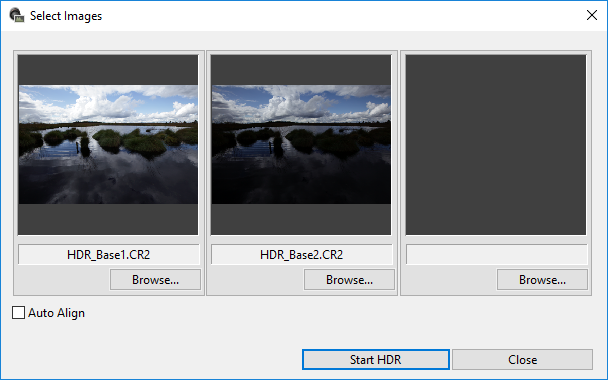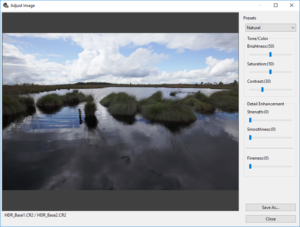 After this the images are combined to an HDR, but the process takes quite a long time and the result doesn't really convincing. Other HDR tools like for example SNS-HDR do a much more pleasing job. And there are a lot of tools available for HDR if you're interessed in this processing method. The resulting image can be fine tuned before saving it as a JPEG or even better as a 16-Bit tiff file. Too me this tool isn't necessary at all.
Conclusion
DPP is a fine raw converter offering all functions you really need to develop your raw images. But DPP works on raw files directly in some cases. Doing this without altering the raw file would be preferable. Cropping an image for example is probably saved in the raw files, but this function doesn't alter the raw file in a way that you couldn't do the same crop in another image processing software.
If you don't need manageing functions and add for example Affinity Foto, which offers layers, you might be able to do all the things you wan't to do with your images.
ciao tuxoche