JPEG image size reduction with ShortPixel
|
JPEG image size reduction with ShortPixel is another post on save image size on JPEG files and other file types.
Introduction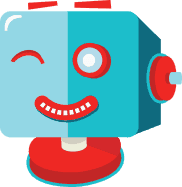 After the blog posts about  JPEGMini i received an email from an employee of the ShortPixel company, joined with the request to review their tool. Shortpixel is a service where you upload your images and after optimisation downoad the images.
The results of the web research on the Shortpixel service were positve and the usual base flattery on the companies website. So i decided to give Shortpixel a try.
The service of course requires a registration and enables you to optimize 100 images/month at no charge. If you need to optimize more images they charge a smal fee which enables you to optimize 5.000 images/month for just 4.99$.
Results
For testing purposes and to make the results comparable i decided to choose the same images as i did for  JPEGMini.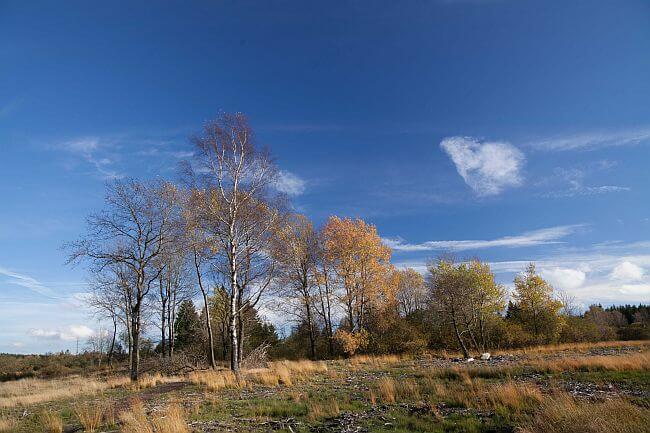 First of a landscape shot with a lot of details, and an image of a Agame captured with the Lumix G6 at very ISO.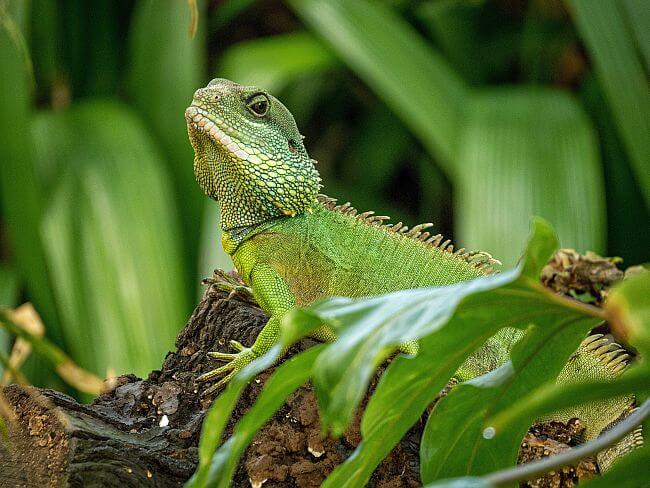 Just like the test with  JPEGMini all images were exported using Lightroom and JPEG quality settings of 100,80,60 and 40 and uploaded to Shortpixel.
Shortpixel restricts the maximum size for uploading images to 10 MB, so i could not try the image exported with a quality setting of 100.
You can upload multiple files in one step and after optimization the files are ready for download in 2 versions  Lossy and  Lossless
Results
As a reminder here is the screenshot of the JPEGMini results and the sizes of the original files.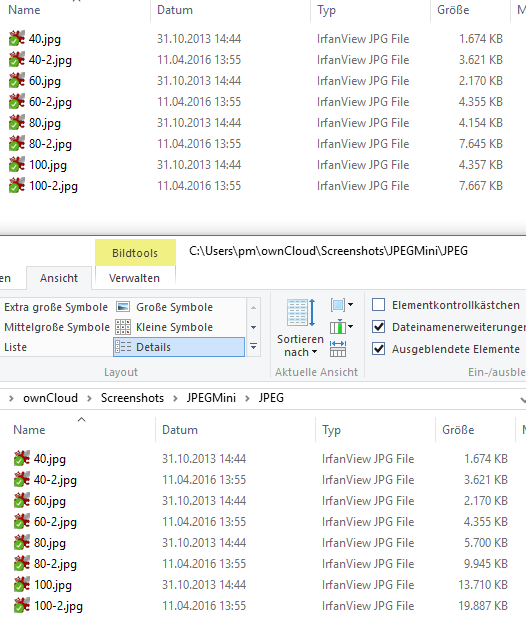 Now adding the results of Shortpixel you might be surprised: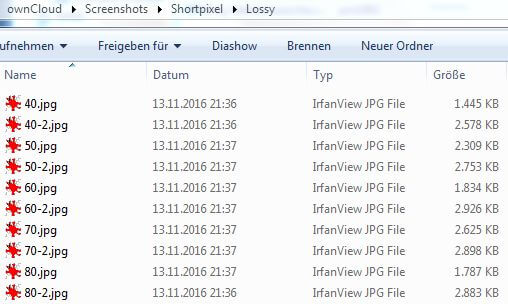 Shortpixel redcues the size of the images between 70-14% and even the JPEG exported with the quality setting of 40 are reduced, where JPEGMini skipped those files completely.
That are the resulting files sizes only, but now lets take a look at the resulting images starting with a JPEG quality 80, 60 and 40.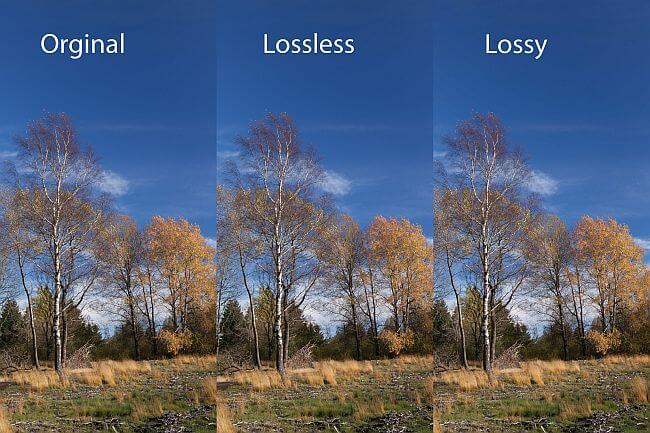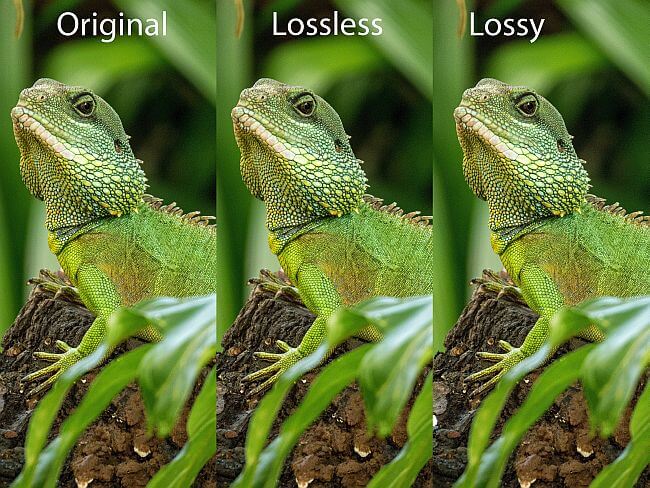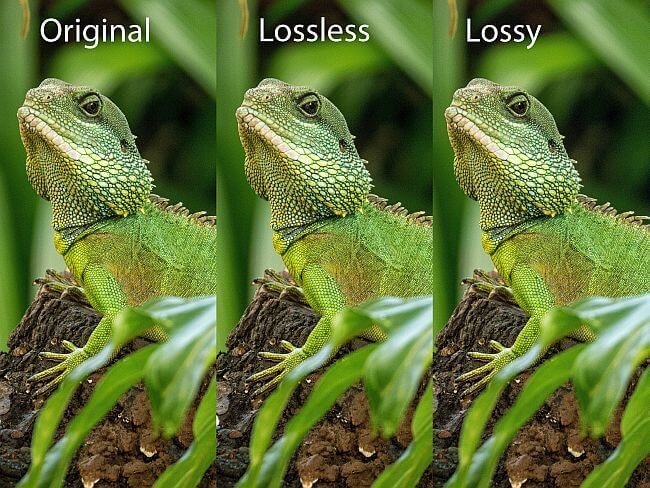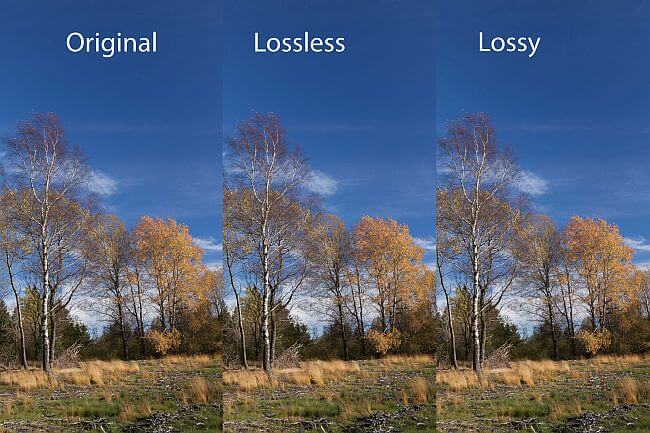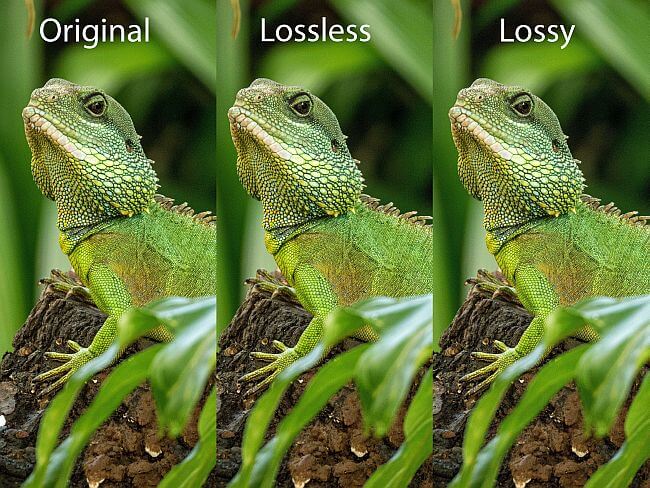 Conclusion
ShortPixel reduces the files size depending on the image quality setting without reducing image quality. And the resulting file sizes are even smaller compared to the result of FastStone 
I'll assume that differences will decrease if you choose an image size more suitable for web presentation. The results of Shortpixel are very interessting because they also offer a WordPress plugin for image size reduction while uploading images to your blog. I could use the image optimasation while uploading my images from Lightroom with the NextGen plugin.
Maybe ShortPixlel will subsitute my TinyPng plugin i use so far, but this is something for another post 😉
ciao tuxoche