Last week review 16-2016
|
Post update on 08.Aug.2016
Last week review 16-2016 and the barely beginning spring is doing a break arround here 🙁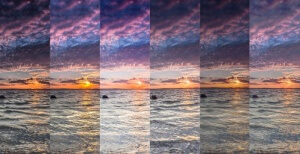 This week we dealed with the Google Nik Collections and especially with the HDR Efex Pro tool included in the NIK Collection. Besides the already presented tools like SNS-HDR, Photomatix, Lightroom 6 and LR/Enfuse HDR Efex Pro surely is the 5th option to create HDR images. The tools creates neutral images, even though you can generate gaudy colored images with the built-in presets. The tool is easy to use, options to apply local changes and prefext integration in Lightroom and Photoshop makeing it a prefect tool.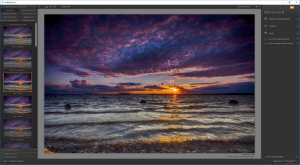 Because the Google Nik collection is downloadable for free the tool is a competitor to Photomatix Pro. Of course there is a little danger because Google already announced not developing the tool collection any because they want to focus on online editing. But the risk is very low, because HDR Efex and the other tools included in the collection should be useable for a pretty long time.
There were a lot of rumors arround Apples  Quicktime for Windows. Known security vulnerability werent closed and in the meantime Apple decided to discontinue the Windows version. Now you could say it's not interesting me, but there is a lot of software/codes arround depending on Apples Quicktime. And Lightroom is also affected. Makeing a clean install for Windows 10 i didn't install Quicktime and for sure Lightroom is calling for the missing Quicktime software and some of the features shouldn't work at all or not correctly. The same with Adobe Peemiere CS6. There is an official statement from Adobe stateing to invest much more effort to make Adobe products independable from Adobe Quicktime.für Windows gegeben. But this is PR only mainly because there is no defined time slot. We just have to wait and see how long this will take. Just follow the advice to deinstall Apple's Quikctime for Windows, and Lightroom still will be working ok.
This week was delaing with photography and of course i'll hope you like the articles posted on this blog. I'm looking forward to your comments and your questions are welcome too.
ciao tuxoche