Last week review 25-2017
|
Last week review  25-2017 and this week it hot .. too hot  😉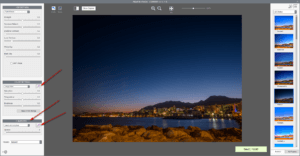 In this weeks blog post we took a closer look on the improvements implmented in the new Photmatix 6 published by HDRSoft last week. Even though its a new major version since the last 5.1.3 version the upgrade is offered at no charge by the company.
The most important new feature are local corrections with the appropriate brushes. With these brushes you can alter certain areas like make it brighter/darker or take a certain area from a darker image out of the series. And it seems the programm is optimized for perfromance, because now you'll see the effect of a certain change right away, while in version 5 change were made visible after releasing the mouse button.
In addition HDRsoft implmented a tool for changing the orientation of the image. But this is a function that can be done better in an aimge processing tool like Lightroom or Photoshop.
But if don't own Photomatix already you have to decide yourself, because there alternatives like SNS-HDR or HDR Efex Pro. But since HDRSoft oiffers a free trial version there is no risk to try it out.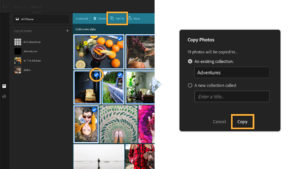 This week i got an email from Adobe noticing me about the availibility of Lightroom on the web. If you want to sync the image later on with your desktop or other mobile application you'll need a Lightroom CC subscription. But you'll need to sign with an AdobeID. With this offer image processing with mobile application is sort of completed.
The web application seems to be very similar to Lightroom Mobile and offers the same processing capabilites. In addition as a second alternative besides Lightroom Mobilr this is very interesting. So maybe i'll take a closer look later on.
But anyway this was an interesting week and I hope you like the blog posts and i'm looking forward to your questions and comments.
ciao tuxoche