Last week review 03-2021
|
Weekly review 03-2021 and this week was also cold here, but it was not enough for the snow to stay 😉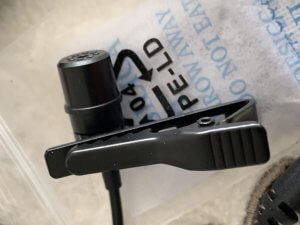 This week it was about the question if the use of a microphone for under 20,– € can improve the sound in video recordings. With a look at the Boya BY-M1, which is still available for less than 20,– €, it can. The lavalier microphone is better than the price initially suggests.
The Boya is quite universal, because it can be connected to a system camera as well as to a smartphone. You don't need any adapters, only a switch has to be operated. There is also a 6m cable, so that the microphone can also be used a bit further away from the camera. However, this is also the biggest disadvantage, because a loosely laid cable tends to get tangled. Nevertheless, I always have it in my backpack because of its _compactness and the universal application possibilities.

Then it was patchday again from Microsoft and the first one in the new year. For me, the update on a Windows 10 system worked without problems, but I also completely reinstalled my system over Christmas anyway. This was necessary because I try out programs quite often and report about them here. Patches were available for all Windows 10 versions and mainly corrected errors in connection with external devices.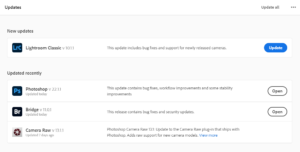 Then there were several updates for Adobe programs this week. On the one hand, Lightroom Classic (10.1.1) was updated as well as Photoshop (22.1.1). This fixed problems with the cloud synchronization. So, overall, bug fixes and, for Lightroom Classic, support for more cameras. With the Photoshop fix, Photoshop for iPad was also updated as well.
All in all, another very interesting week. I hope you enjoy the articles and look forward to your questions and comments. And otherwise you have to say again "Keep your distance" and "Reduce contacts".
ciao tuxoche