An 20 € microphone to improve your sound?
|
Surely such an inexpensive microphone must have significant limitations in recording quality, but it's not that bad.
Introduction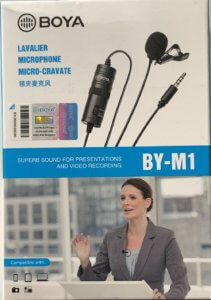 This is about the Boya BY-M1, a lavalier microphone that can be picked up for under 20,– €. I paid under 15,– € for my copy. But what can be expected from such a microphone in terms of quality. Perhaps also compared to the Rode SmartLav++ that I used for some time.
The SmartLav+ or the SmartLav Go are already called very inexpensive microphones, but with the Boya the price is just under a third.
The microphone is quite universal, because it can be connected to a camera as well as to a smartphone.
I have recorded a video about it:
Features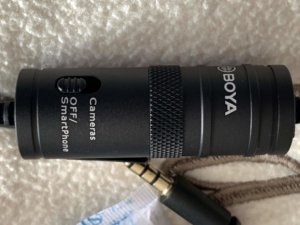 The Boya BY-M1 comes with a switch and a total of 6m of cable in addition to the actual lavalier microphone. There is a toggle switch that comes with a clip that is responsible for switching between camera/PC and smartphone use. Included is a regular button cell battery with long life.
Along with this, there is also a storage pouch so that the Boya BY-M1 can really be taken anywhere.
The actual microphone can be removed from the clip to hide the lavalier microphone invisibly under clothing, so to speak.
The Quality
Surprisingly, this is not even bad. I recorded significant parts of, for example, the video for the FilmicPro post with this microphone.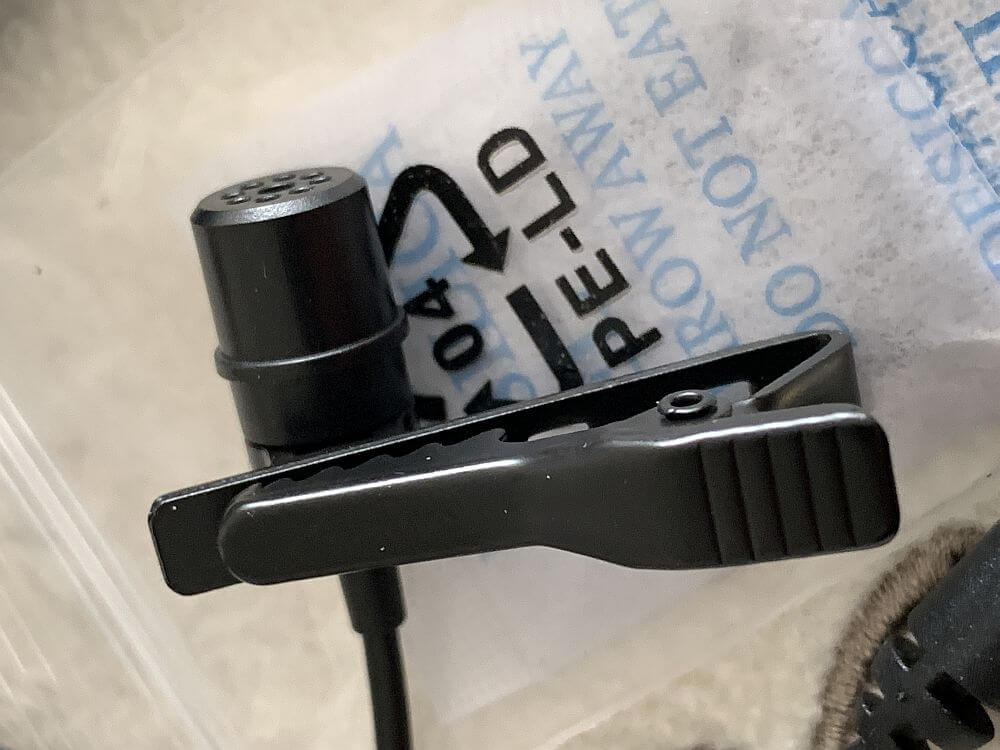 For the smartphone, however, an app is needed with which you can control the input level of the microphone, that would be FilmicPro, for example. On a regular camera or recorder it is no problem to control the input level.
If you then normalize the volume in the audio post-processing and maybe with a little effort emphasize or attenuate some frequencies with an equalizer, you will get reasonable results.
Conclusion
With a price of around 20,– € there is not much to do wrong and with the Boya BY-M1 you get in any case a much better quality than with the built-in microphones.
The long cable also gives you the flexibility to stand a little further away from the camera. Still, the long cable is one of the major drawbacks, as the cables just tend to get tangled.
Given the price and features, a clear recommendation.
ciao tuxoche