Last week review 24-2021
|
Weekly review 24-2021 and this week it's really hot, almost unbearable 😉

his week I introduced my new camera. It is the DJI Pocket 2, which replaced my Lumix GX80. The DJI Pocket is essentially a video camera, but with a built-in gimbal. So you no longer need a gimbal like the Ronin SC or Osmo Mobile to get stabilized video.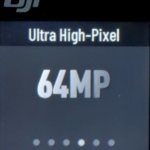 Of course, compared to a smartphone, the sensor is relatively small, so we should not set the ISO too high. However, the quality of the video recordings, which are possible with max. 60 frames/sec. in 4K, is surprisingly good. The photo qualities, however, are max usable in my view, because in terms of imaging performance, even the iPhone is better.
As is almost customary for DJI, timelapse and motionlapse recordings can be created, but these can only be rendered in 1080p in the device itself or in the Mimo app. In Pro mode, DNG files can also be created, so you are much more flexible here.
Next week, part 2, we'll go into detail and look at individual features.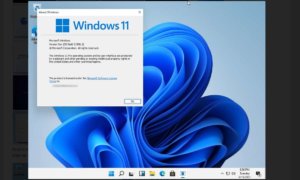 Then there were this week the first leaks on Windows 11. He is presented mainly new menus and new icons. Some publications assume that much of the Windows 10x was used, a version that was canceled again. The actual core should of course also essentially correspond to Windows 10.  In this respect, it is not a new system but rather a further development / continued use of the previous Windows 10. The exciting question wired be, Microsoft wants to see money for the update to Windows 11?
All in all again very eventful weeks. I hope you enjoy the articles and look forward to your questions and comments. And otherwise, the situation is slowly getting better and more and more facilities are opening.
ciao tuxoche