Last week review 47-2018
|
Last week review 47-2018 and after a short fall we're now in winter time without any change;-)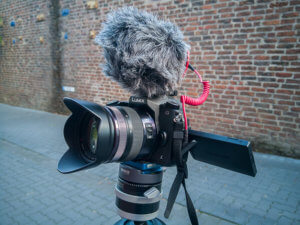 This week video capturing was topic again and for a good video audio is required. A good audio quality  can't be achievd by the built-in microphones of the cameras, so i bought the Rode VideoMic. The Rode VideoMic is a very compact microphone, doesn't need any additional power by a battery und delivers the needed quality both for inside and outside recordings. Only the connector with the hot shoe adapter could have more stable.
Especially on outside recordings the reduction of disturbing noise caused by the wind just thru the deadcat is tremendous.
Because of the small size the Rode VideoMic is sort of made for recordings done with a cell phone. But with my Huawei Mate 10 Pro i doubt if the cell phone or the camera app is capable to handle an external microphone. Because the audio level is very quiet there is a need for amplifying the audio level in post. But on a Lumix G81 the Rode VideoMic works as expected and delivers a very good quality .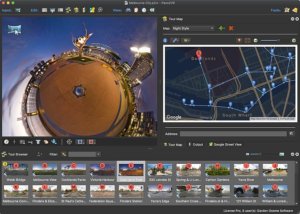 Besides Black Friday or Cyber monday which should move us to buy a lot more with the help of more or less low priced offers GardenGnome released Version 6 of their Pano2VR software. The recent version 5 is installed on both of my devices but i don't use it that much in the past, because i don't do sphere panoramas that much any more. But i probably install the new version soon and after some checks in practise i will do a post here on this blog. The new maps and the new skin editor sound very interesting.

Last week i recieved an emal from  Flickr, notifying me about the changes with a Pro account. Flickr after beeing a SmugSmug company limits online space for free accounts to 1.000 images and of course you don't need a Yahoo account any more.
I changed to the Pro account a couple of years ago but i still don't have more than 1000 images online on Flickr. This is a question of quality because i think i should present the best images only. Annoying that the company almost doubled the price from 24.99 $ to 49.99 $ but only new users will get a 30% rebate and most important there is no additional benefit. So i'm thinking about canceling the Pro account.
But anyway this was an interesting week  and I hope you like the blog posts and i'm looking forward to your questions and comments.
ciao tuxoche