A critival view on the DJI Pocket 2 Part I
|
Almost 3 years after the Osmo Mobile for smartphones, I now got myself the successor, so to speak, the DJI Pocket 2.
Introduction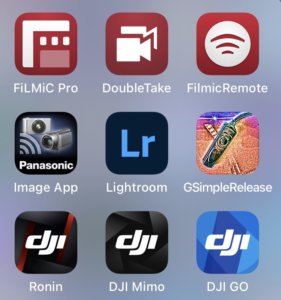 The Osmo Mobile is a gimbal mount for smartphones and the DJI Ronin SC is a gimbal for system cameras. The DJI Pocket 2 now combines this, you get both the gimbal and the built-in camera.
This would also clarify which other app as indicated in the week review 2021-17 now joins it. It is the DJI Mimo app. So there are already 3 apps, the DJI Go for the Osmo Mobile and the drone, DJI Ronin and now the DJI Mimo for the DJI Pocket 2.
Scope of delivery and equipment

The DJI Pocket 2 is available in 2 different versions. Once, so to speak, the naked devices for around 340, – € and then the so-called Creators Combo for about 490, – €. The Creators Combo includes the Do-It All Handle, a kind of handle extension, which also includes Bluetooth and WLAN. In addition, this combo also includes a super wide angle lens and a wireless microphone.
The Pocket 2 weighs just 117 grams and can take photos in a resolution of up to 64 MPix and videos with a max of 4k and 60 frames/second. In slow motion, only FullHD with 120 or 240 frames/second is available. Thus, the small part is about on par with my smartphone and the sensor should also be about the same size with 1/1.7 inch.
A microSD is needed to store the photos and videos.
The Mimo App
The DJI Pocket 2 can be controlled with the Mimo app, but the app is not mandatory. Annoyingly, again, it requires registration, as we are talking about a gimbal camera and not a drone.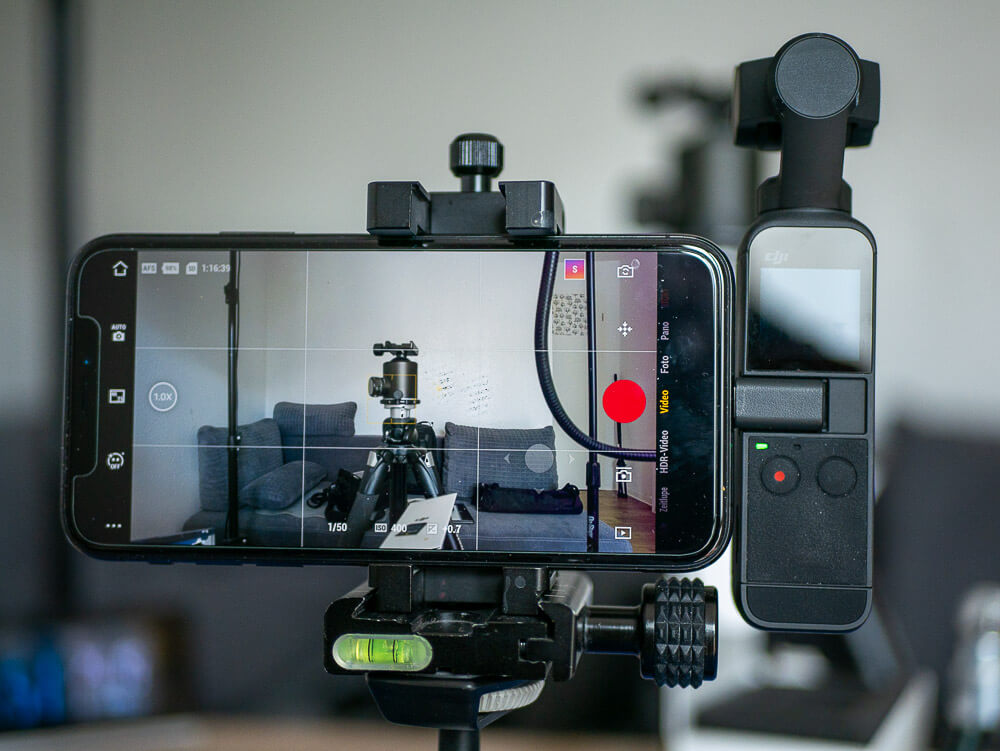 The Pocket 2 and the app/smartphone have to be connected once for setup. Here, the latest firmware 1.03 was then installed for me.
The Mimo app makes accessing the individual functions a bit easier and of course you have a larger display to control. The display of the Pocket 2 and really tiny, but that is due to the device size.
While connecting the Pocket 2 to a smartphone via the plug is quite shaky, with the Do-It ALl Handle you have WLAN at your disposal and can also control the Pocket 2 via WLAN.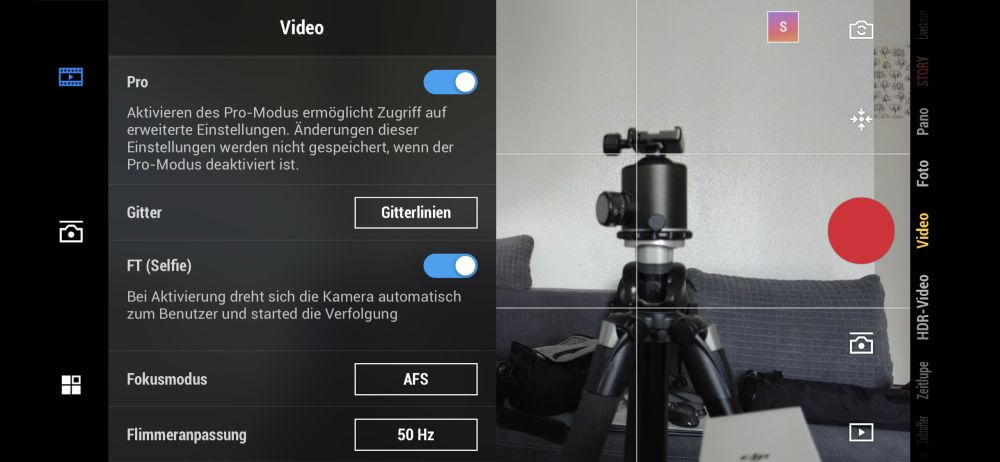 Cover
I find the case, which is included, really well solved.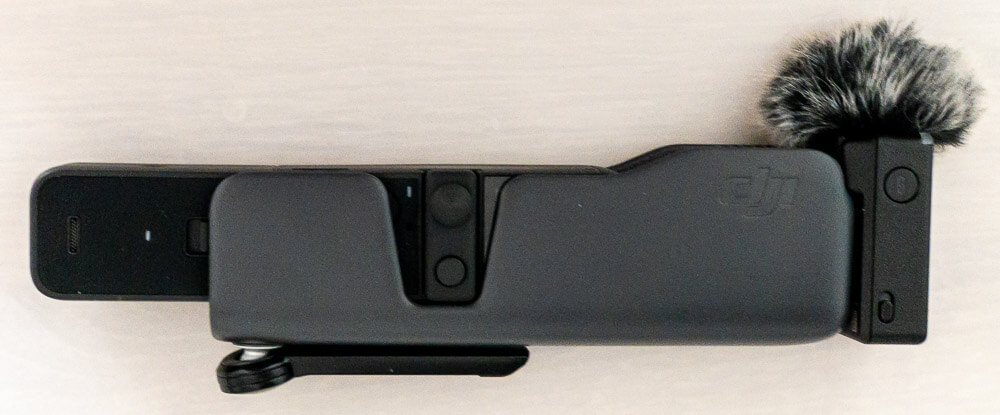 Not only does the Pocket 2 fit in it with or without the Do-It Handle, but also the connectors for Lightning and USB-C and the UWW lens.  And as you can see, the external microphone can also be clamped to the case. This way, you still have everything compactly together.
This describes the equipment and the initial setup, and I will then evaluate the individual functions in the 2nd part.
ciao tuxoche