Last week review 38-2020
|
Last week review 38-2020 and September comes back with hot summer weather, all too warm and too dry  😉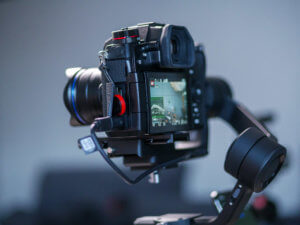 Thsi week i posted about the Ronin Sc Gimbal from DJI with a payload of 2.2 KG enough even for my Lumix G9 in combination with the Leica 12mm/1.4 lens. The gimbak comes in two versions, one standard with the gimbal only and a Pro Combo with a additional focus wheel and focus motor. Prices are arround 280,– € for the standard and 370,– € fo the Pro combo version.
The price is adequate. Once a certain camera and lens combination is balanced properly on the gimbal you get beuatiful smooth and stable video clips. For the balancing process it is helpful that all axises can be locked.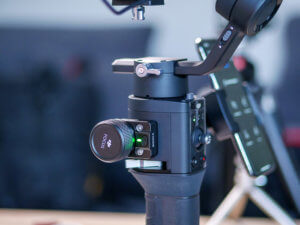 Also delivered is a smartphone holder which isneeded to use functions like Active Track. Besides the panning, panorama and motion lapse that are functions already known for  DJI drone or the OSMO Mobile II.
The smartphone holder can be mounted on the camera or on the sides of the Ronin SC gimble. For the Active Track funcrion the smartphone must be mounted on top of the camera and the field of view should be neaarly the same as the one in the camera.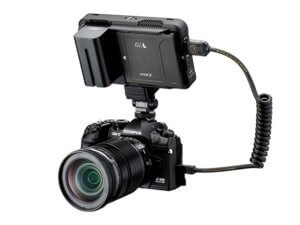 Then this week Atomos published a press release announcing a cooperation with Olympus. The Olympus top models  E-M1X and the E-M1 MK III, will be able to record ProResRaw via HDMI on the Ninja V HDMI recorder. This will be a firmware update and probably available by the end of the year.
This will updrade the video capabilities of the cameras a lot. And after the experiences with the Nikon Z models this will not last long. But hello Panasonic, what about such an upgrade for the Lumix G9?.
After some back and forth with the Logitech pencil for my iPad Air i sold it. Mainly because the holder on the keybord didn't fit well for this pencil. After that i bought a Stylus pen which was a lot thinner and fitted better into the keybord combination. But this pen wasn't precise enough and battery run time was quite short.

But some weeks ago i got myself the original pen from apple and geuss what. Its another world concerning accuracy and battery lasting.
But anyway this was an interesting week  and I hope you like the blog posts and i'm looking forward to your questions and comments.
ciao tuxoche