Last week review 02-2019
|
Last week review 02-2019 and in the south the snow piles up while arround here its just wet and grey  🙁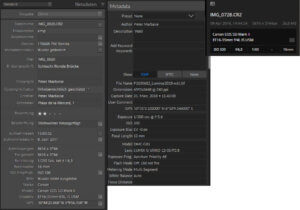 After the harsh, but justified critique on Luminar 3 at the end of last year i tried to compare the management functions, once the one offered in Lightroom on the one hand side and for ON1 Photo RAW and Luminar 3 on the other side.
While Skylum is doing a lot of advertisement for Luminar 3 with the library function on all platforms, ON1 Photo RAW is at least one step ahead as a program. On the one hand side ON1 Photo RAW stores a complete set of metadata in the catalog including GPS metadata and on the other hand ON1 Photo RAW  offered keywording for your images already for quite some time. A function which so far  is not available in Luminar 3.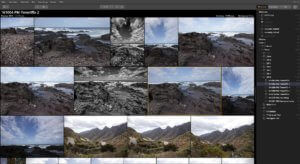 Skylum  was lined up with the statement to "invent management function completely new". At the moment there is not much left from this promise because Luminar 3 doesn't even offer to select or filter your images on base of certain exif metadata. According to their roadmap this should be implemented in the software by mid 2019 just like a migration tool for migrating data from Lightroom to Luminar 3. The library functions finally implemented in Luminar 3 were promised for an earlier date, so we have to wait and see if Skylum will fullfill their promies this time.

On wednesday we had the first Microsoft patchday in 2019. This patch covers 49 vulnerabilities where Microsoft rated 40 as important for a system security. Of course Edge brwoser needed a patch like almost every month and the same is true for the flash implmentation. A complete list of the patch errors is available here.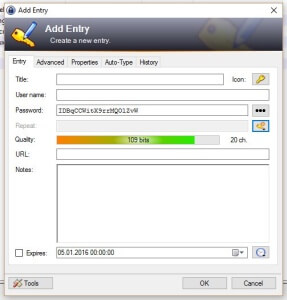 Just like every year there are messages from different sources about the most favored passwords in 2018. In spie of all the hacks and data leaks we occured in the past the most favored passwords are either the word "password" itsself or combinations of the number series "123456" Everybody should know that this is a very bad idea, btu we have to ask why it is so hard to prevent this. I did a couple of posts arround paswords and password safety. And with tools like Keypass or comparable program its quite easy to generate a safe password for every different account. And in addition you could close-up your accounts by using 2-factor authentification everywhere its possible to use it.
If you're affected you should change your password quickly  😉
But anyway this was an interesting week  and I hope you like the blog posts and i'm looking forward to your questions and comments.
ciao tuxoche