Last week review 44-2023
|
Weekly review 44-2023 and these were very stormy days, you had to be careful that the wind didn't sweep things away and yet it's actually still too warm for early November ;-(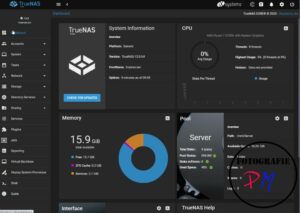 After the last two weeks with Lightroom version 13 and the GenErase extension to LuminarNEO, the focus was on current releases, this week I continued with the 2nd part about the NAS operating systems and also my selection.
After I had also tried out Truenas and this system actually looked a lot like it, especially in terms of speed, I somehow couldn't get to grips with the system. Perhaps I should have taken longer, but I understandably wanted to keep my NAS downtimes as short as possible.
Nevertheless, I had already done some research and was actually very impressed by the ZFS file system. It is considered to be very secure in terms of data integrity and also has some features in the form of snapshots, which can certainly come in handy.
However, I found it quite easy to install ZFS on an Openmediavault system using the Proxmox kernel. I was already familiar with these kernels from my Proxmox server. Then you just have to install the openmediavault-zfs plugin and you can create your ZFS pool using a total of 6 drives.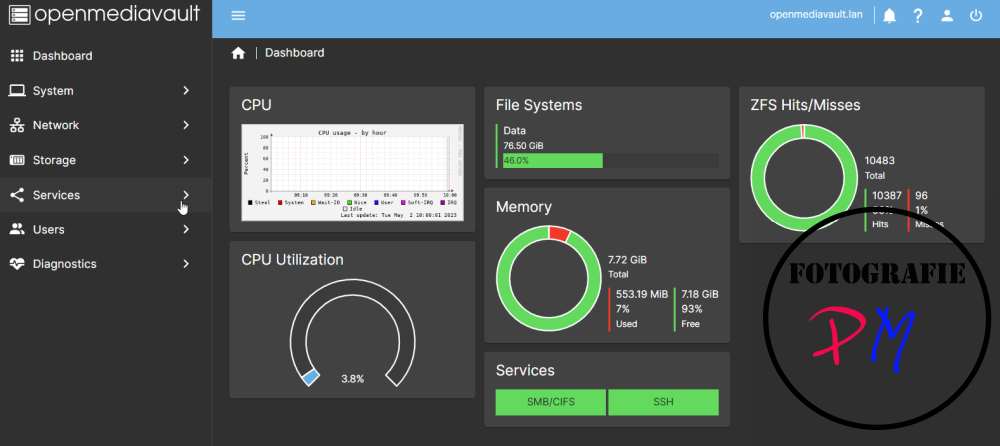 I deliberately opted for a Raid Z1 pool, as there are also several backups. Together with the script ZFS snapshots downloaded from omv-extras.org, regular snapshots of the file system are created, which in some cases make it easier to restore a certain status.
And I stuck with this ZFS system on an Openmediavault installation and it has been running very reliably for almost three quarters of a year.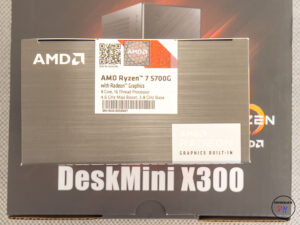 Then I reported in the weekly review 42-2023 that my PC with the Ryzen CPU had given up the ghost. I made another attempt to activate it in the meantime. But unfortunately, some drives are not recognized or the screen remains black. So at the moment I only have the Asrock X-300 for video editing. It's perfectly adequate for image editing in Lightroom or Photoshop, but it's a bit slow when rendering videos because it doesn't have a dedicated graphics card.
I think just before Christmas is the worst possible time to think about a new PC, but I can use the time. For example, I'm still not sure whether an NVidai RTX 3060 with 12 GB would be enough or whether I should switch to an RTX 4070, for example, because of Da Vinci Resolve, which would be twice as expensive. I will definitely switch back to Intel for the CPU. I'm just wondering whether I should go for an I7-13700 or an i7-14700.
All in all another very eventful week. I hope you enjoy the articles and look forward to your questions and comments.
ciao tuxoche