Lightroom Classic V13 released
|
Last week Adobe distributed version 13 of Lightroom Classic and I have now had a look at it over the weekend and also tried out the features.
Introduction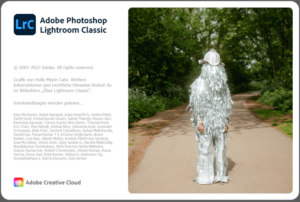 Version 13 of Lightroom Classic of course includes the usual performance improvements and support for newer cameras. I've almost never been able to track the general performance improvements, but Adobe has also implemented new features with Lightroom Classic V13.
Of note is the Point Color feature, which allows for more precise work than the regular Color or HSL sliders, and of course the Bokeh feature.
The changes in Lightroom Classic are accompanied by changes in the catalog, so it is recommended to backup the current catalog before updating, just in case.
The Point Color
This new slider will perhaps replace the usual brought HSL or color sliders and maybe even replace them.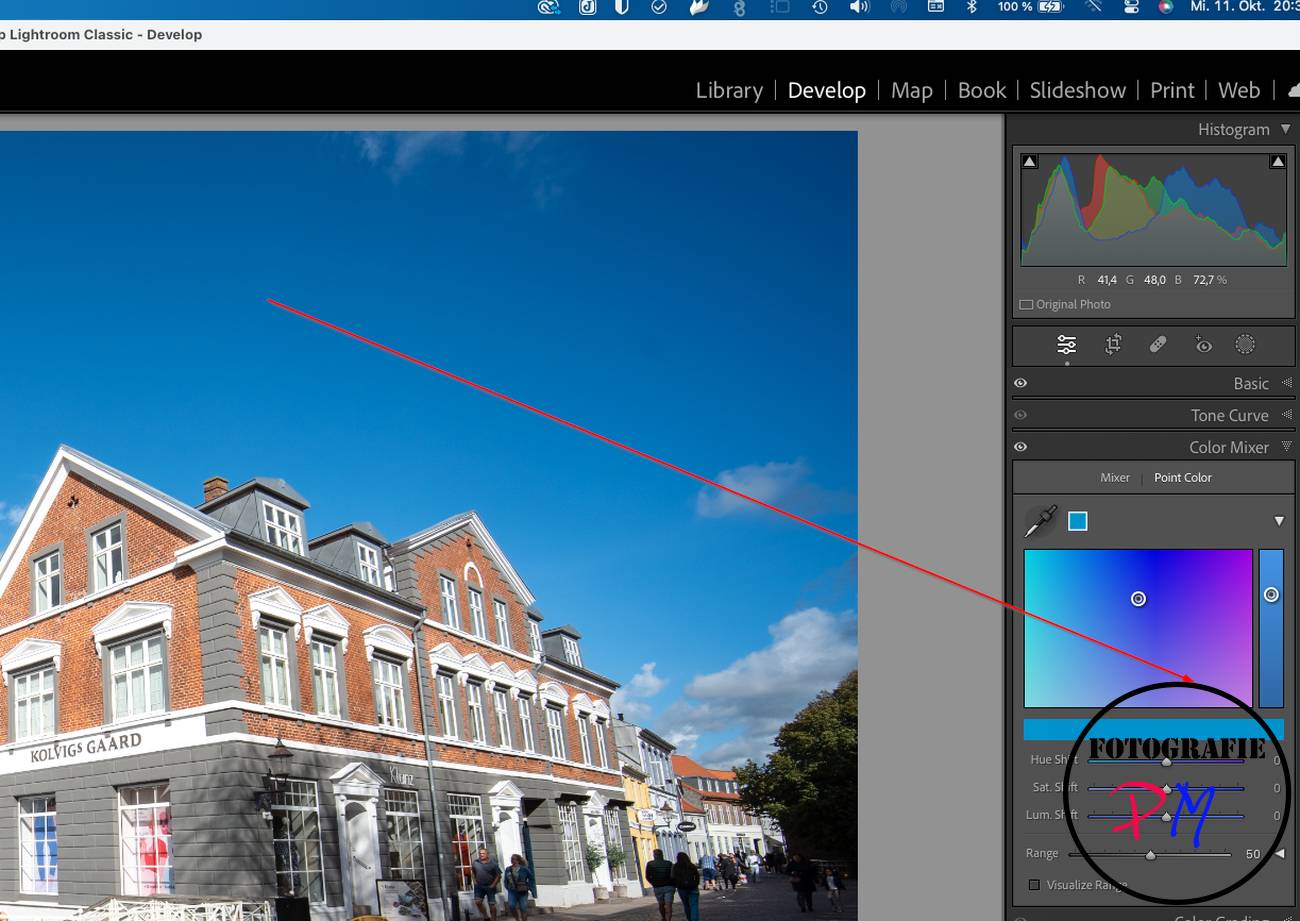 You can select one or more color ranges you want to change with the color piepete. With the new tool I can now easily change luminance, hue and saturation. But you still have the possibility to change it classically with the 3 sliders.
Lens blur
This feature is characterized as "early access" and may still need to be called beta. The AI based function detects the subject automatically masks it and puts a blur over the rest or the background.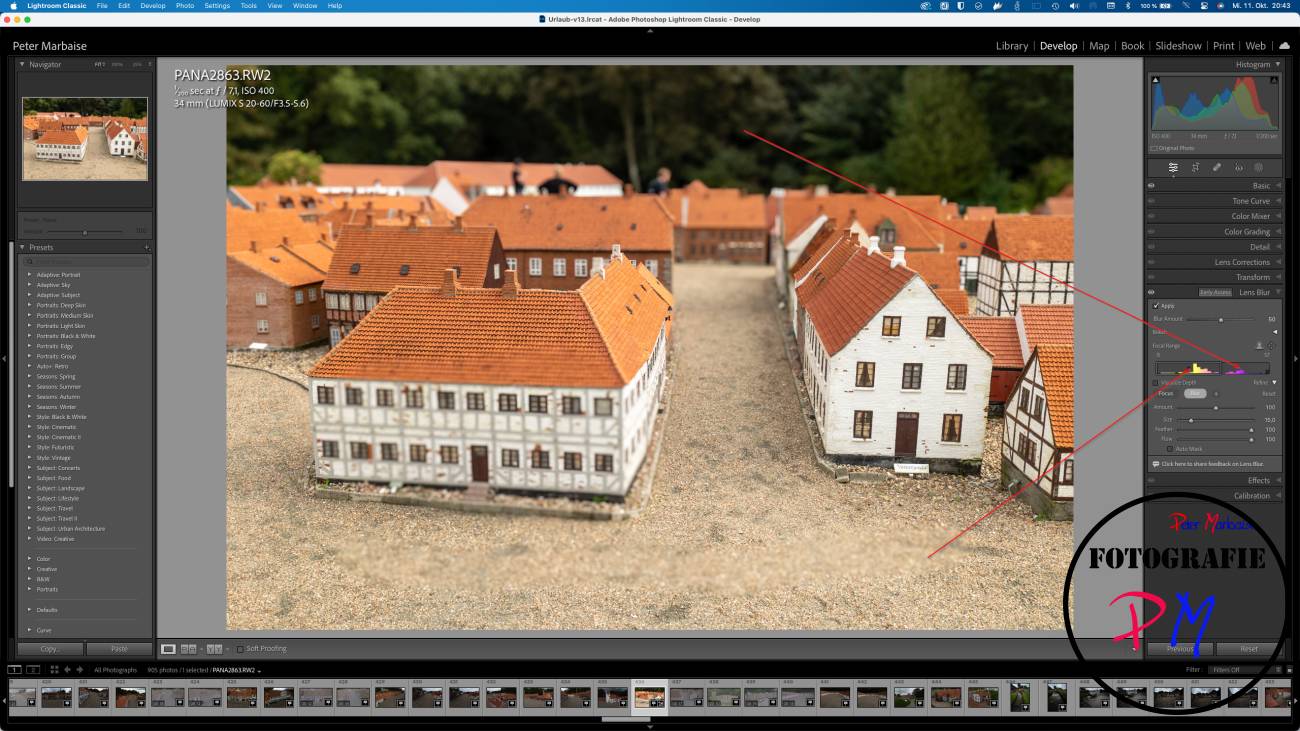 Of course, the auto-detection will give better results for perosns with an appropriate background, but even in this example it gives quite good results. The visually as I find well made control can regulate now extent of the sharpness but also where sdie lie. I can also use the brush to mark areas that should be either sharp or blurred.
So you can also later edit a shot so that it looks as if it was taken with a fast lens at open aperture.
HDR Processing
Lightroom seems to pick up on the fact that more and more HDR capable monitors are being used, allowing you to edit your images with a higher dynamic range.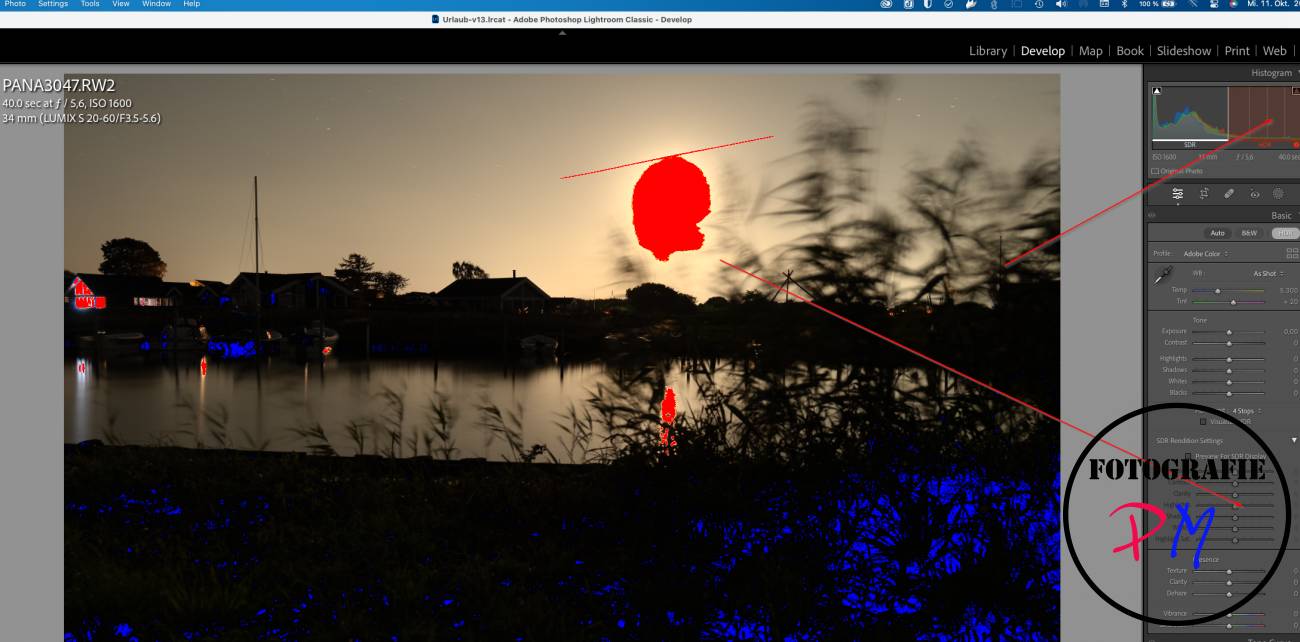 The function is activated in the edit menu and then you can also activate a preview for SDR monitors. I don't have a HDR display though, so I can't really try this out. Adobe itself gives out a separate page for editing and saving HDR images.
Conclusion
Especially the function "dot color" I like and is well implemented. And also the function "lens blur" will certainly be able to use from time to time. However, it is still in the early stages and will hopefully not lead to the fact that you are then asked as a user to pay additionally as with the Firefly applications in Photoshop CC.
What do you say to the new version of Lightroom Classic? Are the implemntierten functions successful or rather as effects to be seen? Tell me in the comments.
ciao tuxoche