Last week review 09-2019
|
Last week review 09-2019 and taking a sun bath on a prak bank in February is sort of exceptional;-)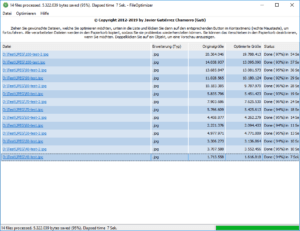 In this warm and sunny week FileOptimizer was a topic, one out of many tools promising the user to compress files in particular JPEG files without any loss in quality. And to make it short FileOptimizer is one in a row of tools like JPEGMini or ShortPixel which promise a lot and mainly don't fullfill theses promises.
Not to mention that the GUI of this tools comes arround a little bit dowdy, the tool reduces the size of JPEG files somewhere between 3-7%, and this is not a good result. While other tools reach a pretty high size reduction on high qualitiy JPEG files FileOptimizer doesn't reduce the size more than arround 7%, even though the JPEG were exported with Lightroom at a qualitiy setting of 100. But too me the real problem is that other blogs and website post about these tools without any testing and praise those tools way up into the sky.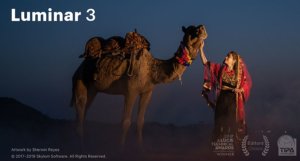 The i posted about Luminar 3.0.2 a update for the first Luminar with library functions. There are still a lot of problems even with this update installed, for example the offline function doesn't work right. If you move a folder Luminar marks this folder as offline, but there is no chance to tell Luminar about the new location of the folder or the images. And still there is no keyword adding implemented in Luminar 3.  With the relase of the first Luminar 3 version Skylum published a roadmap  which told the user that until June 2019 the missing functions, especially keyword management, will be implemented. Now Skylum changed the roadmap and now they talk about implementing the missing functions somewhere between June-December 2019. Just compare the roadmap in my article because i did a screenshot of this and the most recent published by Skylum.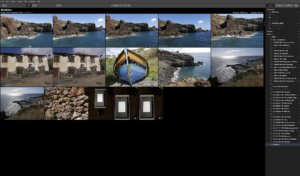 That is not weel done by Skylum and will lead us to the question if future updates will be free of charge. Maybe to make money in the between time Skylum is about to announce a separate program called AirMagic, specialized on drone and arial photography. Since this program uses artificial intelligence to process the images this might be a be a modified version of PhotoLemur.
But anyway this was an interesting week  and I hope you like the blog posts and i'm looking forward to your questions and comments.
ciao tuxoche