Last week review 11-2016
|
Post update on 08.Aug.2016
Last week review 11-2016 and very slowly spring is coming …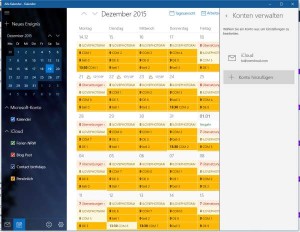 In the first article this week we connected ownCloud to Windows 10 and iOS.  The later doesn't make any problems at all. For the connection to Windows 10 i only use the calendar app, but this is a little more tricky. But with the method shown in the article it can be done to connect your Windows 10 calendar app to your cloud installation.
Now you have the free choice to do your schedules with Android,Windows,iOS or via a browser. With this installation you gain control over your own data and gain independance compared to the big providers like DropBox,Google and others.  One thing you please don't forget. You have to take about backup. Either your provide does the backup or you must take care of this yourself. Since i'm running a Linux NAS i'm doing backups with the wget tool.
It tkaes a little bit more time and effort und some apps you need, like DavDroid or other may cost a little bit, but it'S worth it.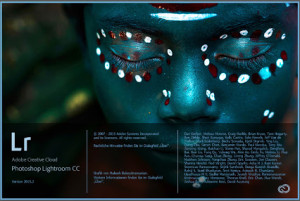 In the middle of the week Adobe surprised with the announcement of Lightroom CC 2015.5 / 6.5. This time Adobe only did error corrections and didn't implment new functions like in the last releases. There is pretty long list of coorected bugs, the main fixes concering the panorama function. According to Adobe the boundary warp function introduced with version CC2015.4 was improved.
A sort of new function is dust correction in the panorama function. Since dust spots are always in the same location in the base pictures, you only correct one base picture and start the merge function. The new improvement will take care of all dust spots in all the base pictures used to stitch the panorama.
But still the panorama function  is buggy compared to version CC 2015.2, because stitching my reference panorama still won't work out.
Besides the error corrections new cameras and lenses are supported, there fore there is a new version of  Adobe Camera RAW was released.
Adobe very quietly released a version 2.01 after publishing Lightroom Mobile 2.0, but this rlease didn't make a blog post on Adobe blog. Even thoough i don't know the improvements of version 2.01 there still is a need for an improved version 2.1 and a improved version of Adobe Premiere Clip. First of all Adobe should stop to discriminate tablets but cutting of the camera function in Lightroom Mobile and makeing Adobe Premiere Clip available to those devices. And Adobe needs to improve the cooperation between these 2 tools, because it is sort of ridiculous not being able to import images into a video clip without prior synchronization with the cloud.
And talking about the size of a RAW file from a smartphone with arround 30 MB there is pretty much work left over, even though maybe Adobe is not to blame for this because all the apps i tried for RAW shooting with a smartphone ended up with simililar sizes of the DNG files.
The license problem seems to be solved after an answer in the Adobe blog saying that Lightroom Mobile still is free (of course then you don't have a synchronisation option with a desktop installation). I'll just wait til the 30-trial periods ends in the next couple of days.
An eventful week and i  hope that some of the articles on this blog gained your interests and i look ahead to your comments/suggestions.
ciao tuxoche